From Deepika Padukone To Priyanka Chopra, Here Are 7 Thigh-High Slit Dresses That Stole The Show
Don't you think there is something dauntingly enticing and charming about thigh-high slit dresses and skirts?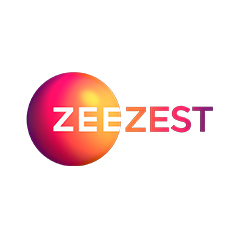 Team ZZ
Published On Jan 31, 2022 | Updated On Jan 31, 2022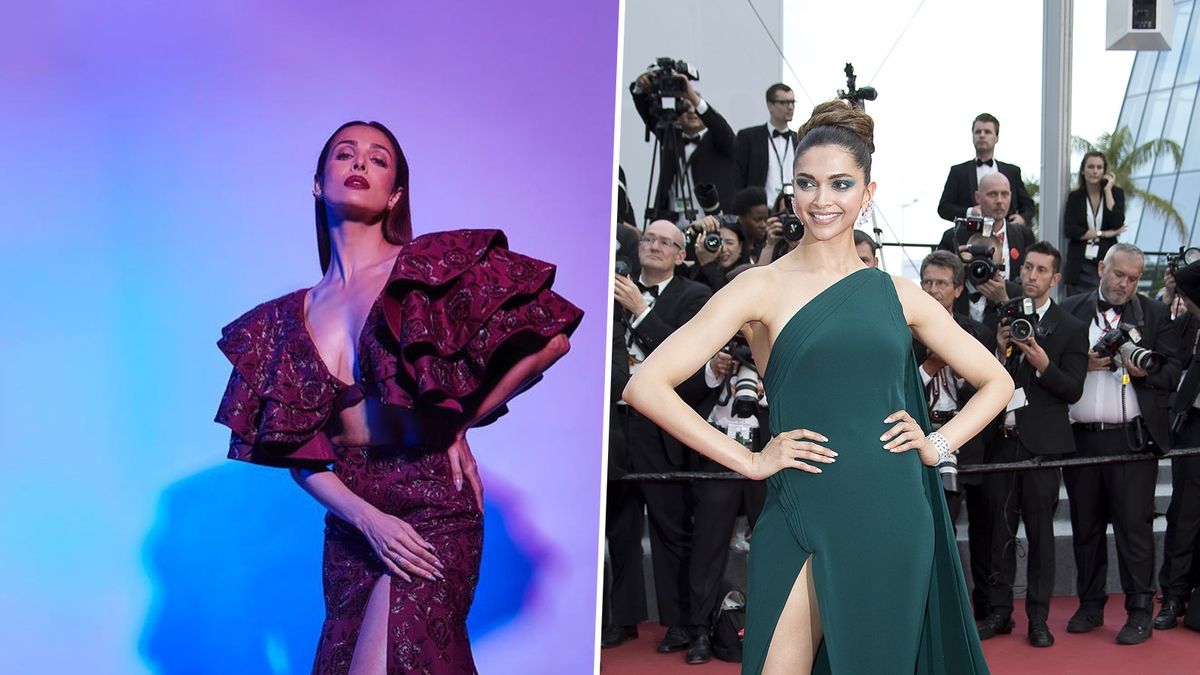 Be it a toned summer-body flex or a celebrity's head-turning couture, one thing's for sure—thigh-high slits always steal the show. Don't you think there is something dauntingly enticing and charming about thigh-high slit dresses and skirts? If you agree, then you only have big screen divas like Deepika Padukone, Priyanka Chopra, and Malaika Arora to thank who have been walking this trend from the realms of runway to summer outings, making this style also an influencer favourite. That's why today we are taking a look at how Indian and international celebrities have been carrying off high slits effortlessly.
1. Deepika Padukone
For all the peeps reading this who are looking for a sleek yet classy thigh-high slit gown for a pinch of sophisticated elegance, let's take you through this Deepika's look book. After all, Padukone never fails to leave us awestruck with her choices of gowns. She looked fiercely stunning in Brandon Maxwell's emerald green, one-shoulder slit evening dress at the Cannes film festival-2017 (banner image).
2. Priyanka Chopra 
Talk about thigh-high slit dress and you'll definitely hear about Priyanka Chopra in Galia Lahav couture at the Chasing Happiness premiere in 2019. She wore a sexy little black dress in crinkled silk crepe with long-sleeves and a dramatic thigh-high slit. The dress also featured bold shoulders with tailored pads. The chainmail detailing at the slit and neckline indeed gave us a major inspiration on how to creatively play with slits.
3. Malaika Arora
Here's an ode to the Bollywood diva who always makes us swoon with her iconic style—especially her daring style experiments featuring slit dresses and skirts. She didn't come to play when she wore a maroon high-slit, long skirt with an embroidered flower top with layered and ruffled butterfly sleeves. Definitely a bold choice by the actress! She carried off this Diya and Rajvvir ensemble at the Lakme Fashion Week in 2019 perfectly!
4. Disha Patani
Classic knee-high boots are the ideal way to keep yourself warm when wearing thigh-high slits in the winter. This way you can still make a big statement. Boots can be your trendy saviour if you want to experiment with flaunting a little skin, but not too much. We came across this celebrity-approved hack when Disha Patani rocked a metallic off-shoulder, thigh-high slit gown with a pair of knee-high black boots.
5. Sara Ali Khan
Looking for a dreamy, elegant gown with a hint of edginess to make you the belle of the ball? Let the newest fashionista in town, Sara Ali Khan, inspire you. She certainly served some captivating charm in this stunning baby pink gown with a thigh-high slit. Her look is the perfect combination of sophistication and glam for when you want to slay the night.
6. Jacqueline Fernandez
Thigh-high slits need not only be featured in long gowns and dresses; they can look stunning in short dresses as well. Don't believe us? Then take inspiration from Jacqueline Fernandez. The gorgeous actress looked picture-perfect in this adorable red short dress with thigh-high slit designed by David Coma, while promoting Race 3.
7. Gigi Hadid
You can never go wrong with a quintessential monochromatic look, especially when you lock this style with a thigh-high slit. With this look, you can have an elongated frame, making you look taller, slimmer, and all the more captivating. Pair it up with colour-coordinated jackets and shoes, just like supermodel Gigi Hadid did. She truly looked stunning in this nude monochromatic OOTD.
So, are you all ready to slide into thigh-high slits and transition from a trend follower to a trend maker? Well then, let the boldest outfit from your wardrobe be trending just like the beautiful B-town celebs. 
Style those slit dresses and skirts cleverly and don't let anyone stop you from being the IT GIRL of the party. Here are some secret fashion tips for all the lovely ladies dipping their feet in the "slit" fashion game for the first time: 
For starters, to give yourself a sharp, slim and elongated look, you need to step out of your comfort zone and step into some classy heels.

Don't let the chilly winter breeze stop you from making a statement. Simply pair charming slit ensembles with a pretty jacket or balance it out with a fashionable shawl. Don't forget to play with colour and keep the party mode on.

For the extra smooth look don't forget to wear sheer stockings underneath. 

Avoid fashion blunders like gaudy heels and flashy jewellery; rather choose sophisticated accessories and be the rarest gem in the party.
Remember, don't stick to the same menu—changes are necessary.
Photo: Instagram/ Malaika Arora; Shutterstock
---
0
Turn On Notification