5 Stunning Tea Plantation Retreats For Tea Lovers
From sprawling hotels in the Himalayas and cosy homestays in the Nilgiris to glamping in the hills of Kerala—these retreats offer something for everyone.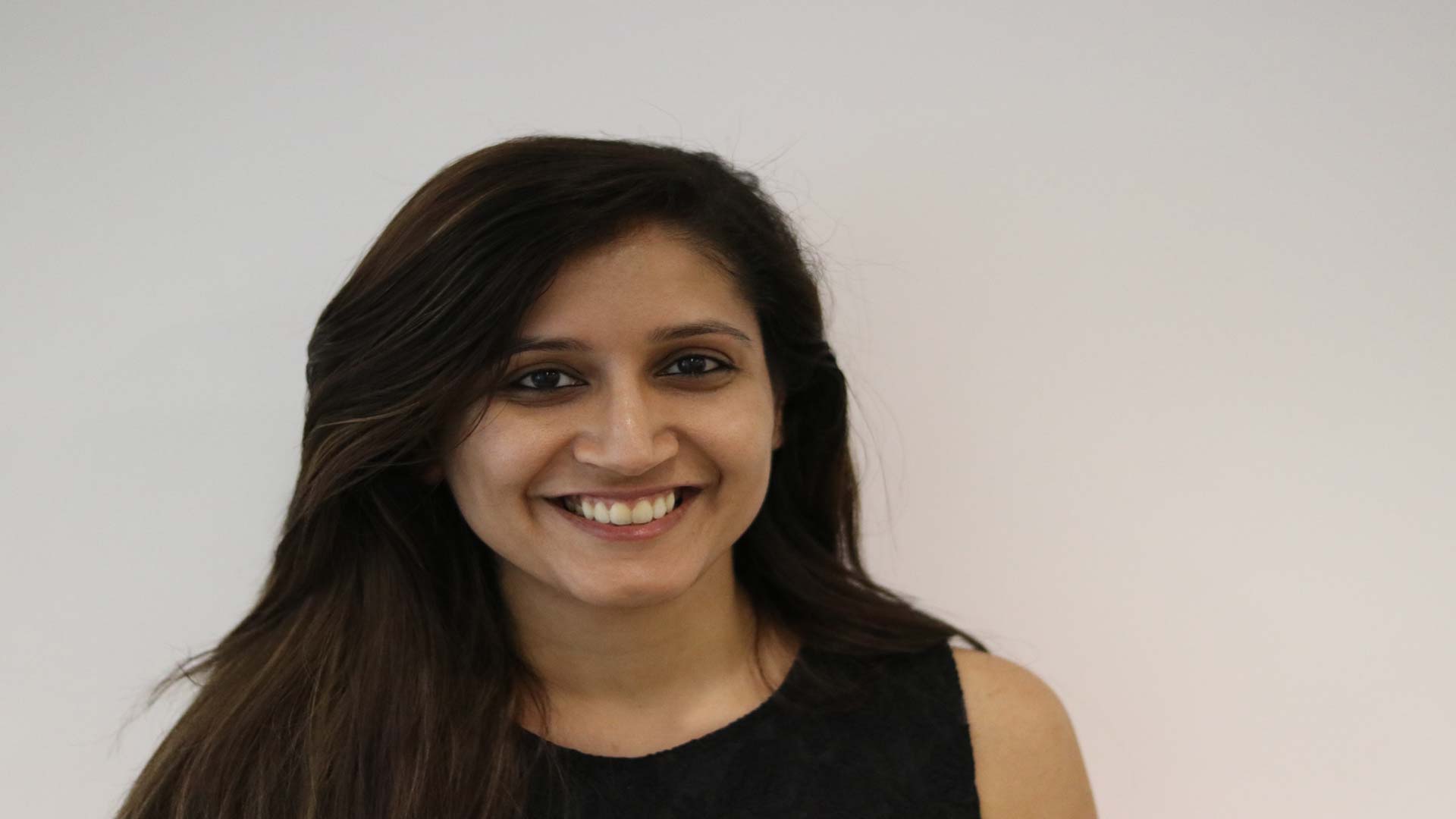 Pallavi Mehra
Published On Oct 13, 2021 | Updated On Oct 13, 2021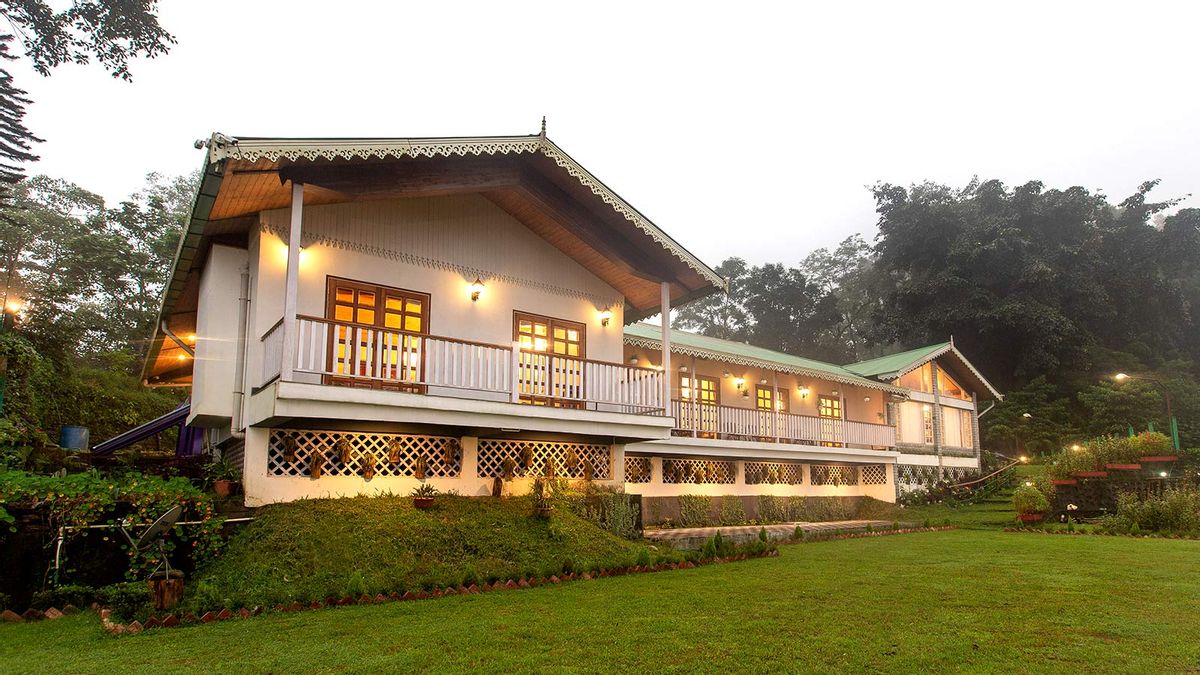 The pandemic has taken a toll on us physically, mentally, and spiritually. For those looking to de-stress while vacationing, it's worth choosing a property set amidst nature. These tea plantation properties offering picturesque views of majestic rolling hills, delectable cuisine, and unmatched service are the perfect option. Here are our favourite Indian tea plantation properties that offer a slice of paradise, inspiring design and quietude.
1. amã Stays & Trails Makaibari Bungalow, Kurseong, West Bengal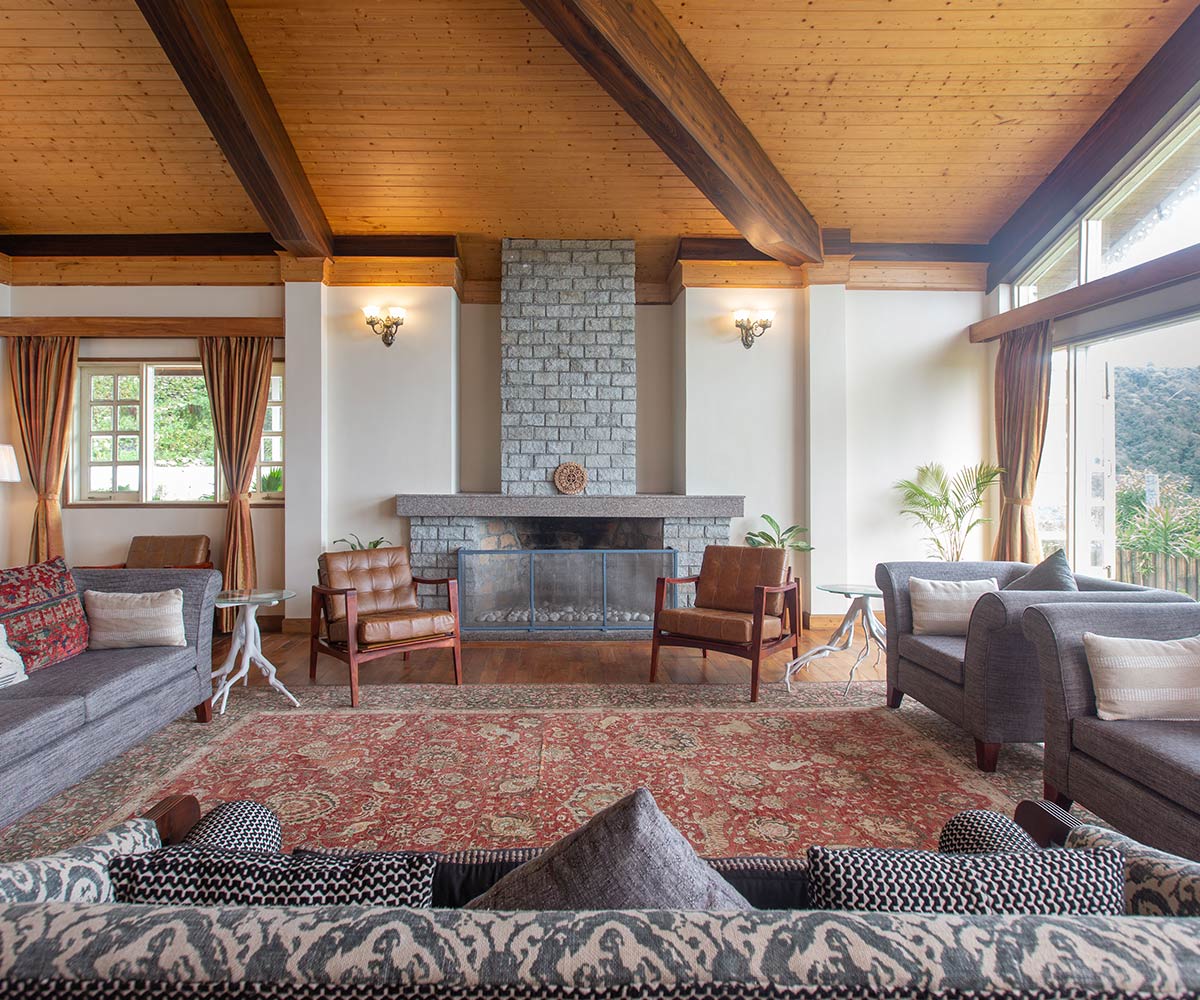 This newly launched retreat is a quaint five-bedroom bungalow located in the verdant Makaibari Tea Estate in Kurseong, an hour's drive from Darjeeling. Evocative of a traditional tea planter's abode, this bungalow features solid wood ceilings and flooring, along with doors adorned with intricate bronze fittings.
The villa features luxurious furniture and decor pieces that tell the story of the Makaibari Tea Estate, which was founded in 1859, and houses the world's first tea factory. This bungalow houses a well-manicured garden that offers panoramic views of the Himalayan mountains. Guests can unwind here with a cup of one of the world's finest teas from the Makaibari Estate. Alongside the garden is a mini farm where organic herbs and vegetables are grown all year round. The property has an in-house chef who prepares a variety of local delicacies using this fresh produce. A number of the dishes prepared are influenced by Nepalese cuisine.
Also, we love that visitors can choose from a number of curated experiences such as exploring the tea estates, embarking on nature trails, or discovering the surrounding villages.
2. Araiya Palampur – A Norwood Heights Resort, Himachal Pradesh
This Himalayan luxury resort will tick every box if you've always wanted a dreamy mountain holiday. Think majestic waterfalls, lush greenery, and a bed of clouds dotted with the Himalayan ranges.
Located in Dharamshala in Himachal Pradesh, this 25-room boutique hotel is a celebrity favourite. The property is spread across 2.7 acres and offers unobstructed views of the Dhauladhar mountain range and the Kangra valley. Araiya Palampur is surrounded by a number of tea estates, local monasteries, temples, forts, and museums offering a plethora of activities.
Their in-house team of expat chefs and local culinary experts will cater to your every need. The hotel's all-day dining restaurant serves international favourites and comfort food, along with Kangri delicacies. Guests can relax at The Old Fox, their lounge overlooking the pool and mountains or choose to dine under the stars.
3. Taj Chia Kutir Resort & Spa, Darjeeling, West Bengal 
Launched in December 2020, this awe-inspiring property offers sweeping vistas of the Himalayas, towered over by the majestic Kangchenjunga—the third highest mountain in the world. Nestled amidst sun-kissed tea gardens, Taj Chia Kutir Resort & Spa is spread over 22 acres.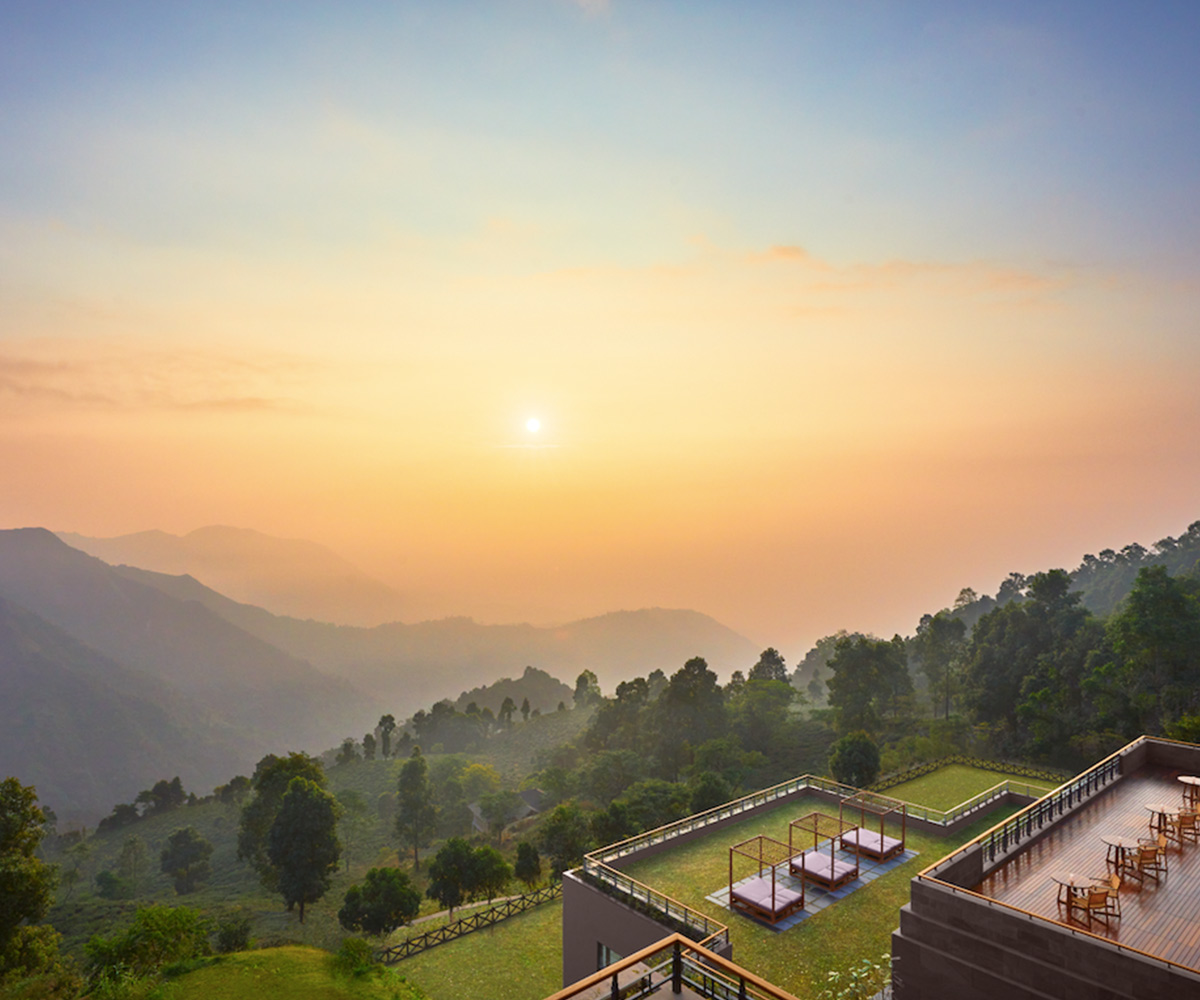 This 72-room resort, often enveloped in mist, is a luxurious haven. The architecture of the hotel is inspired by the meandering tea terraces that it is located amongst. Restaurants at the resort include The Chia Veranda, an all-day diner, perched amidst the tea estate serving world cuisine, and Sonargaon, the fine dining restaurant, offers North WestFrontier, Punjabi and Bengali dishes. An elegant all-glass bar provides enchanting views of the tea gardens. Furthermore, guests can partake in an elaborate tea tasting session with the property's tea sommelier or go for nature trails with naturalists.
4. The Outer Space, Sathram, Kerala
If you would like to completely immerse yourself in nature and sleep under the stars, then The Outer Space by Toss Glamping in the spectacular Mount Sathram, Kerala is for you. This glamping retreat is a three-and-a-half-hour drive from Munnar and a two-hour drive from Idukki.
The Outer Space has a number of pyramid-shaped glass cabins surrounded by serene landscapes, enchanting mountains, and sprawling tea plantations. These pyramid cabins are equipped with Wi-Fi and electricity—providing the perfect glamping experience. Along with the glass cabins, The Outer Space also offers tower cabins, which are made of wood and glass and provides more privacy. This camp offers homestyle meals and organises campfires and treks in the mountains.
5. Tenerife Hill by Tranquilitea, Coonoor, Tamil Nadu 
This is Tranquilitea's plantation homestay located on the breathtaking slopes of Tenerife Hill—the highest point in Coonoor in the Nilgiri Hills. This bungalow houses two bedrooms, both of which are completely furnished with teak and rosewood furniture, and open out into their own gardens.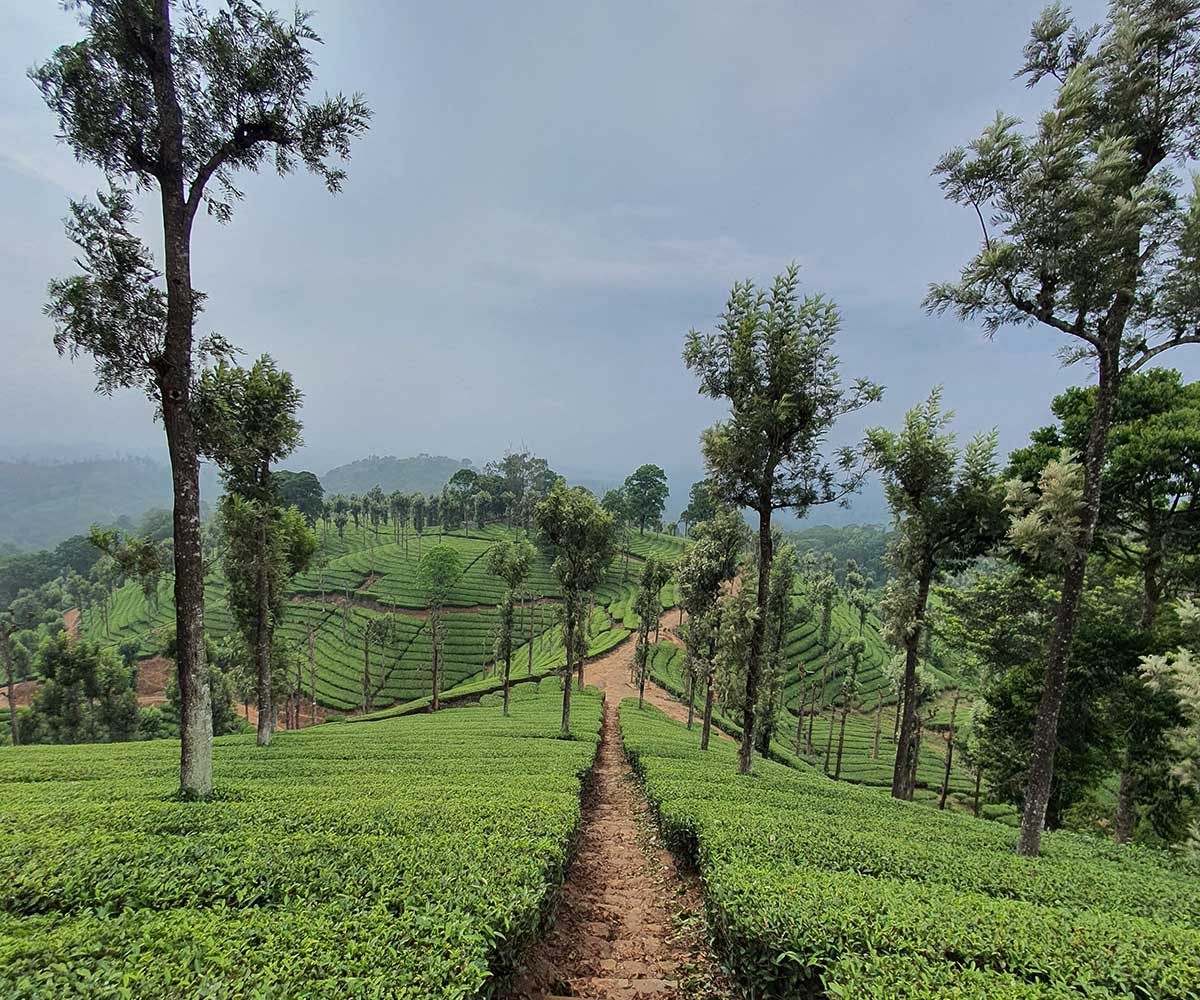 Tenerife Hill offers a range of bespoke activities such as guided walks through plantations, forests, and villages of the Nilgiri Hills; bird watching sessions and gourmet tea tasting experiences. The homestay also hosts golf and tennis classes at the local club. They serve sumptuous home-cooked meals including the traditional cuisine of the Badagas, a prominent community of the region. This property is well-known for their excellent service and hospitality! 
Photo: Respective brands
---
0
Turn On Notification