Workcations: From An Escape To A Trend Ruling 2021
Workcationers tell you why this trend is set to become the new normal.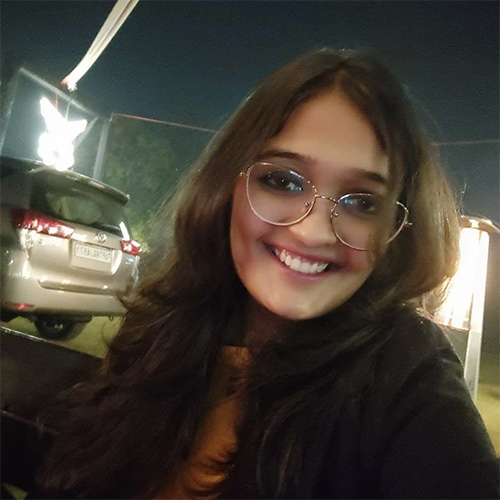 Tanvi Jain
Published On Apr 05, 2021 | Updated On Apr 05, 2021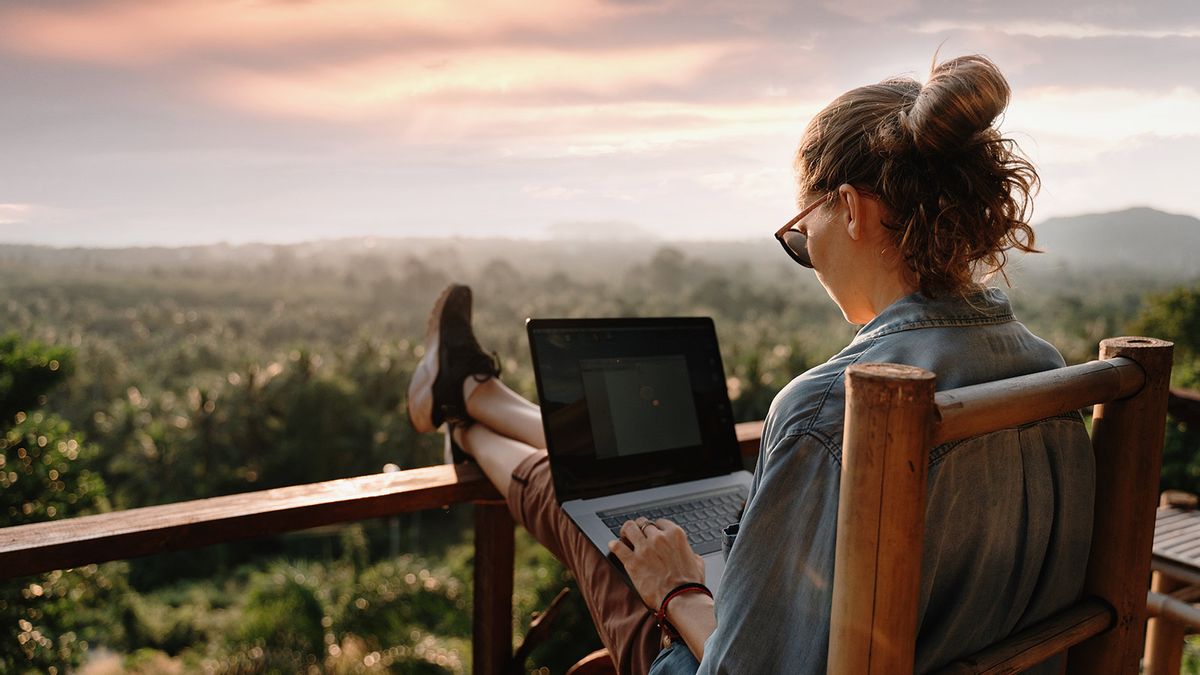 Did you ever imagine working from a cute homestay away from the sterile office environs or taking off to the hills and typing away taking in the picturesque views of the snow-capped mountains or attending Zoom meetings from your favourite beach destination wearing shorts and an occasional chilled beer on a Friday to kick start your weekend? No right! While we are late to the party and the lives of digital nomads who make the most of both worlds---work and vacation-- here's the time to give it a shot. Although, remote working is not a new concept, we've been conditioned to be cramped in cubicles and cabins for maximum efficiency and the rat race. The pandemic has brought with it, drastic lifestyle changes, one of them being working  remotely. The new normal has now made it possible to work from any destination that you have dreamt off and can easily travel to.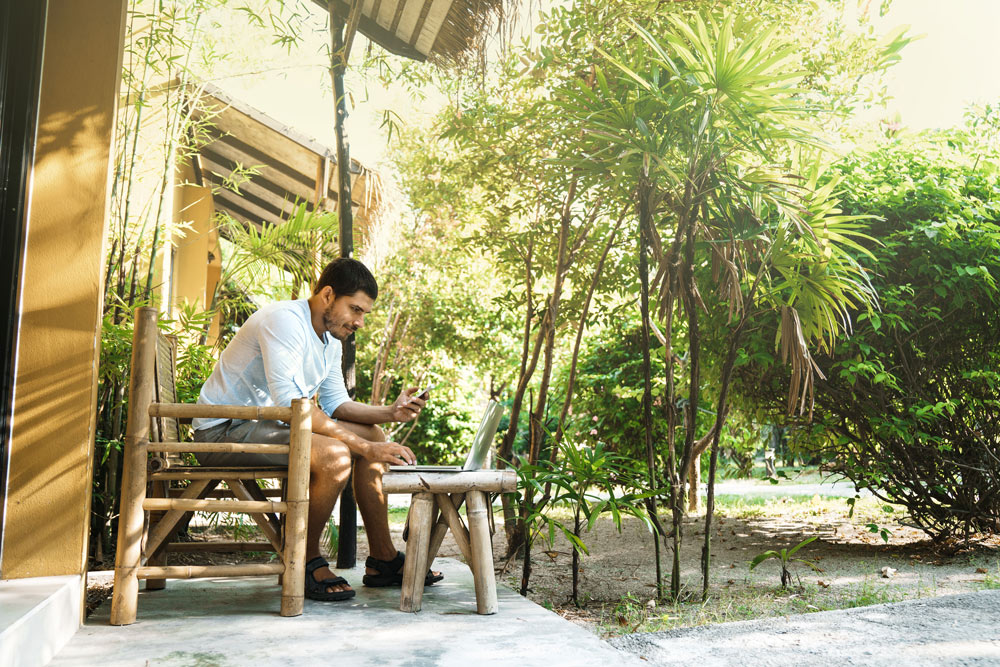 Taking full advantage of the situation many remote workers have been heading to getaways or even further with a laptop and power chargers. Picking up on the trend are homestays and hotels who now provide high speed internet, in order to cash in on the vacation-deprived workers. While work from home (WGH) situation continues, workcations seem to trend this year.
Although they are not in any way substitutes to real vacations, but they do offer a respite between juggling work-from-home and household chores. The urban working class especially in cosmopolitan cities has been suffering the brunt of this and yearning for an escape. Therefore, we decided to speak to some actual workationers about their experience, so far, and their take on this new term en vogue.
Connectivity woes no more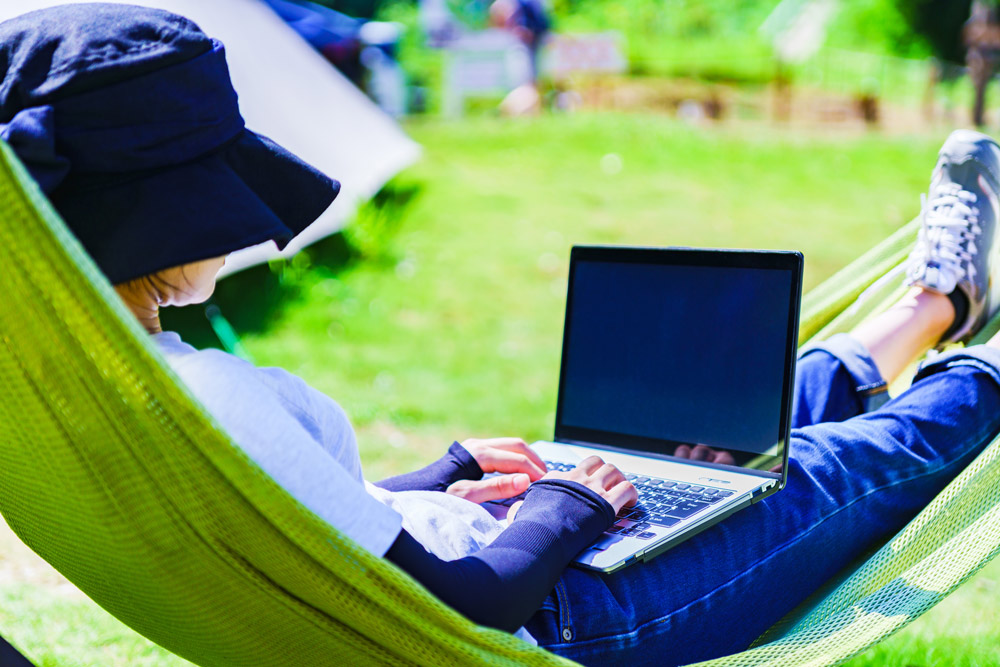 Anu Bhat, a Delhi-based publicist, who has workcationed in Bir Billing in Uttarakhand, Udaipur and Ranthambore in Rajasthan, says, "The experience was one-of-a-kind, specially the views. After a day of work at a quaint little cafe while sipping on my hot chocolate, I would go for a stroll in the evening or relish a delicious meal at night." While these destinations were always on her mind for a getaway; seamless internet connectivity, millennial-friendly accommodation, and less crowded places were also a priority. But once she figured out the details, she was all set.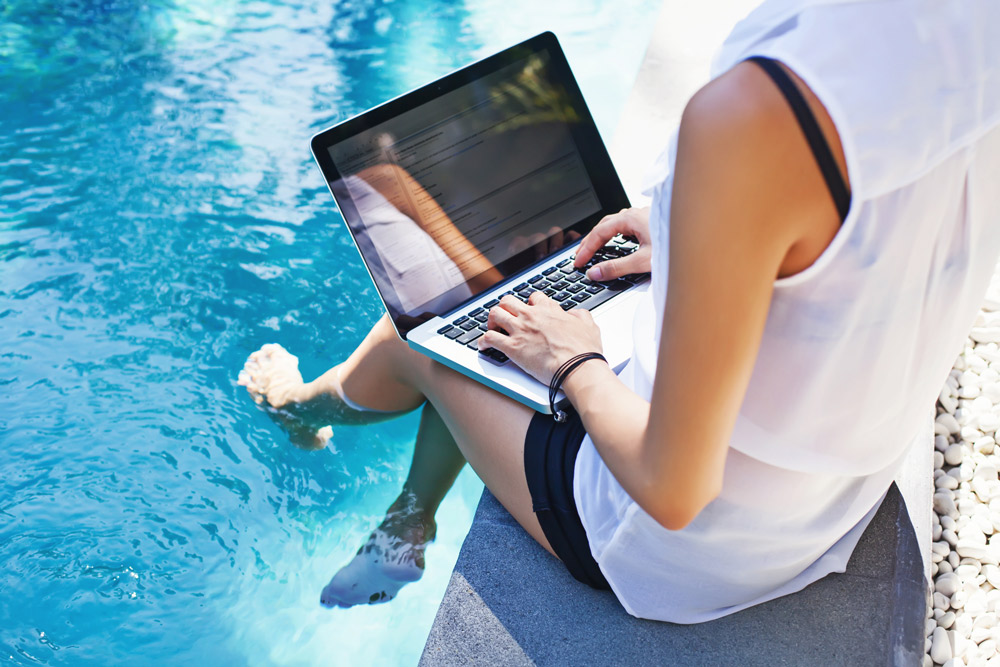 "Picking locations that are known to be serene acted as a stress buster," she continued, vouching for the increase in productivity in the absence of work stress and household chores. "I will definitely suggest people to go on a workcation. There are numerous homestays and hotels which promote workcations. One can even meet like-minded people and build contacts in varied industries."  
Bhat is now looking forward to visit Goa or Puducherry for her next workcation. "I can already dream of working with the sound of sea waves in the background."  Sounds exciting! 
Expense planning for longer stays
Another workcationer, Jagyaseni Dey Biswas, a Mumbai-based journalist, who is currently working from Sikkim, says, "I have had a fantastic experience, so far. The place I am staying in has a very homely atmosphere. It's surreal being surrounded by hills and forests, and work doesn't feel like work in such a welcoming environment." Keeping in mind the challenges of getting leaves for a longer duration in the corporate world, Dey Biswas finds workcations a convenient model. "This way we can work from our favourite location and simultaneously explore the destination as well," she says. Choosing a destination close to your hometown is also a factor while choosing your workcation stay.
While she hasn't faced any hindrance other than a patchy internet intermittently, but adds a caveat of expenses that includes accommodation and travel. It is one of the reasons workcationers choose small towns, like de Biswas, who is not looking at a longer stay in Sikkim, but has Darjeeling and Goa next on her workcation bucket list.
Maintain work-life balance
Jajnabalka Biswas, who works for Google in Hyderabad, has also been working from Sikkim for approximately two months now and says that working from the mountains was always on his bucket list. Also, the choice of homestay -- Monal Heritage Home in Pelling -- where he is currently staying with his sister played a major role in extending his trip for so long.
Goa is India's favourite destination and it would be a dream come true for most of us to live the susegad life there. Neil Ghoghale, brand manager at CarDekho in Gurugram, who is currently living this dream, says, "Workcation helps you plan your day and maintain a healthy work-life balance. I start work early, concentrate better, and wrap up as soon as possible so that I get more time to explore. There's a lot to look forward to here after work."
Accommodation and service providers such as Rahul Kumar, who is the founder of Mudhouse Hotels and Experiential Living Project, in Himachal Pradesh, has also been seeing the transition in travel behaviour. Kumar's properties across Spiti, Lahaul, Jibhi, etc., have been welcoming workcationers since September 2020. To his surprise, within the first month itself, he was fully booked with remote workers, all demanding high-speed internet and power back up. "The number of workcationers has only been increasing. Even now, all our properties are over 50 per cent occupied, mostly by remote workers," he said, adding, "While initially travellers used to prefer shorter stays for a week or so, they are now extending it to two weeks on an average. And now, some don't mind stretching it to even a month or two." 
With many corporates and MNCs adopting WFH policy indefinitely, what started as a means to beat the lockdown blues, has now become a travel trend that is sure to stay even after 2021.
 
Photo: Shutterstock
---
0
Turn On Notification