Drive-In Theatre, Retail Indulgence And More Awaits You At Mumbai's Jio World Drive
The newest, urban hangout in the heart of Bandra Kurla Complex is designed for bespoke experiences.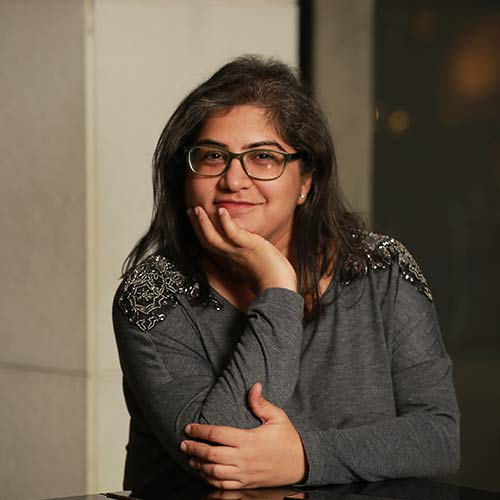 Deepali Singh
Published On Oct 21, 2021 | Updated On Apr 04, 2022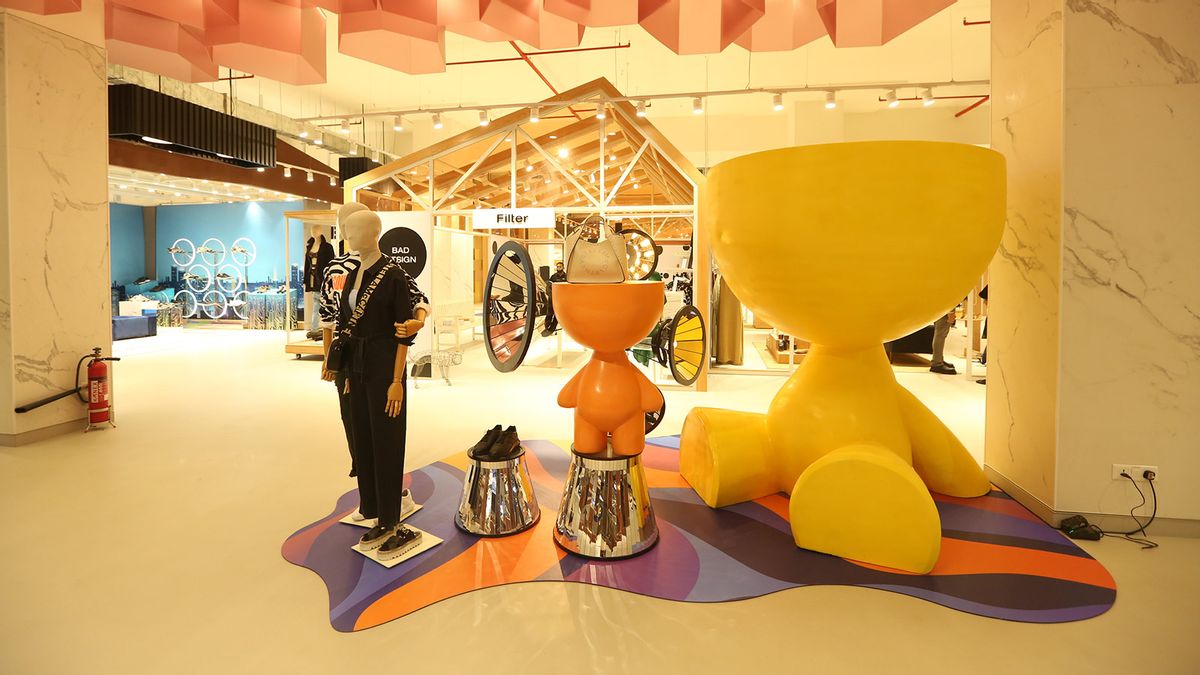 Bandra Kurla Complex is no longer just the hub for gourmet brunches and fine-dine dinners. If you are looking for indulgent retail therapy and world-class experiences, head to the recently-opened Jio World Drive (JWD). The premium retail destination at Maker Maxity promises to give you an experience like no other. Designed by renowned architects Ross Bonthorne and Andy Lampard—the elegantly designed mall works on the concept of merging the outdoors with the indoors. 
We decided to take a break from work on a Tuesday evening and headed to JWD for some retail therapy. 
Shop, eat, relax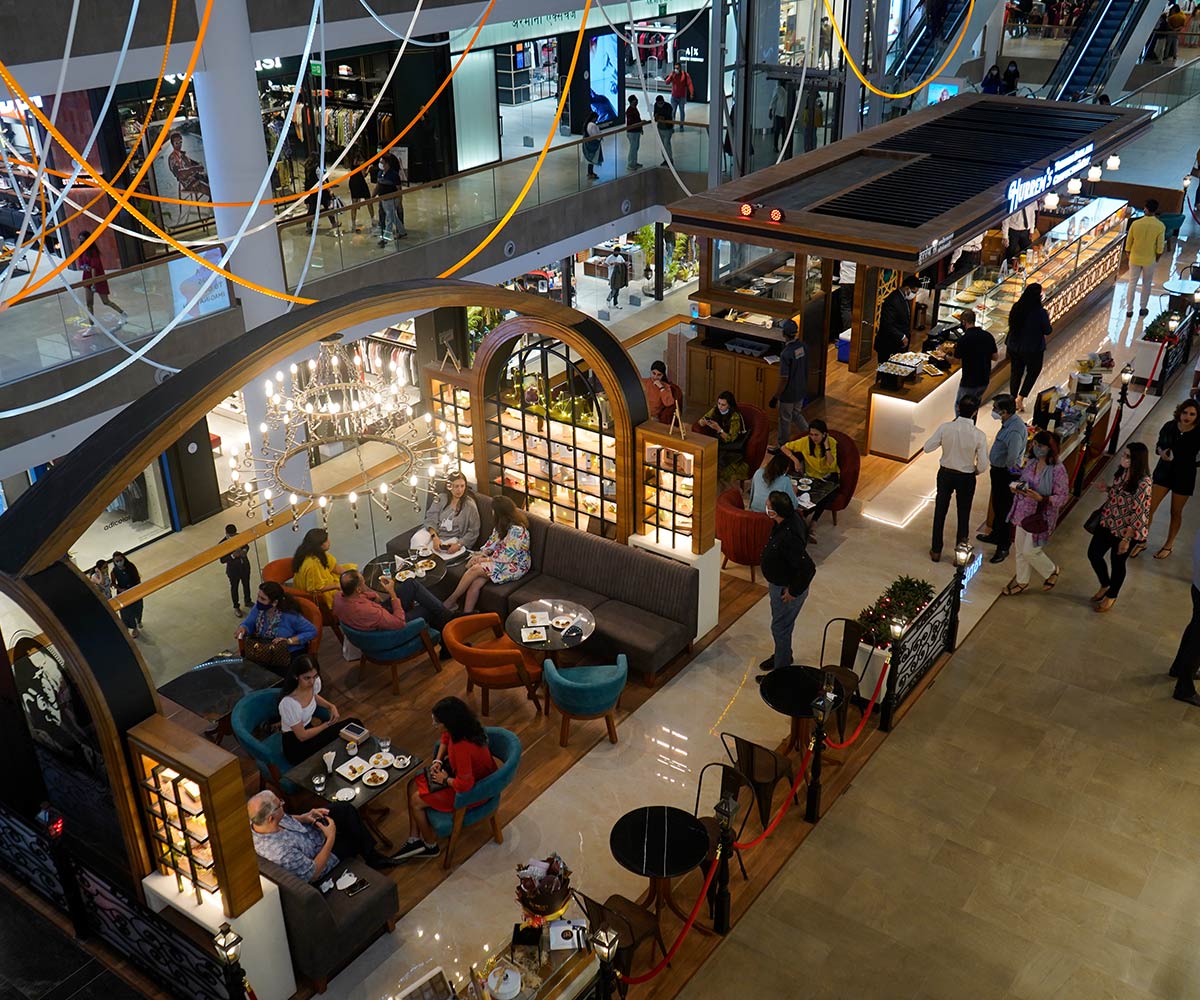 With 72 premium Indian and international brands vying for our attention, we were spoilt for choice. We made our way past apparel and accessory brands such as Satya Paul, Tommy Hilfiger, Steve Madden, Asics, Armani Exchange, Muji, Onitsuka Tiger and Ritu Kumar, beauty labels including Forest Essentials, Dior, Kiehl's and Jean-Claude Biguine among others—curbing our natural disposition to shop. 
Instead, we focussed on the spacious outdoor spaces that offered enough space for food and beverage—outlets like Entisi, Hurrem's, Bombay Island, Twisting Scoops and Cococart among others. The indoors spilled over to the outdoors with chairs and tables strategically placed for customers to dine. 
We finally gave in to temptation and that's because we have never been able to say no to books! Also, because there was a delicious aroma of coffee wafting out of the bright and colourful White Crow Books and Coffee store. Leaving behind the hustle and bustle outside, we ducked inside the store for a cappuccino from Nandan Coffee and browsed through an extensive collection of books.    
Spaces and experiences
Ever been to Dilli Haat in New Delhi or shopped your heart out at one of many flea markets that keep popping up in Mumbai? Well, think of that but with premium brands and in a mall. You have Pop Up @ The White Crow—a pop-up space that gives fashion-forward brands the chance to showcase their wares for a duration of three months. It's a great place to discover new brands too. On our visit, we came across Italian clothing brand DSquared2, Malaysian fashion label Self-Portrait, and Indian brand Filter which retails quirky artwork, stationery and clothes, among others. With new brands popping up every three months, there is bound to be something new for shoppers each time they visit the mall.   
Taking art to the people
At the entrance to the mall, our eyes instantly gravitated towards a large colourful installation by Arne Quinz. Titled Natural Chaos, the steel and aluminium structure towered over our heads, reminding us of the stilt houses seen in Assam. The structure stands as a tribute to the colourful diversity of the different communities living in Mumbai. 
However, that's not the only artwork that made us look up in awe. Inside the mall, we took in the golden electrical tube wires hanging high up from the ceiling in a beautiful loop pattern. The installation by Peruvian-American artist Grimanesa Amoros is a conversation starter for sure, and we saw shoppers flicking out their camera phones to capture the beauty. Another interesting artwork is the Dreambox Project by Sudarshan Shetty. The artist has replicated original projectors which belonged to the erstwhile drive-in theatre that existed here in the past, in the form of wooden ones which stand next to the originals.   
Of many firsts 
As we strolled around the spacious walkways of the mall, noticing the standard favourites apparel and beauty brands such as M.A.C, Adidas Originals, Forever New, Superdry, Clinique and Kama Ayurveda, we also spotted a few that we haven't seen anywhere earlier. American home décor brand West Elm comes to India with their flagship store at the mall and so does the global-first concept store of Hamleys called Hamleys Play. The excited happy shrieks emerging from the latter were indicative of just how much fun the tiny tots were having inside. Another first is the Maison PVR, their flagship cinema concept with six state-of-the-art multiplex theatres and a separate entrance for VIP guests. 
Apart from these, there were some other noteworthy changes as well. On the ground floor of the mall, we spotted the beautiful gourmet café Cou Cou run by The Oberoi. Tempted as we were by the croissants and desserts, we took an elevator ride to the first level to discover that they have an all-women staff at the Starbucks outlet.    
Groceries and more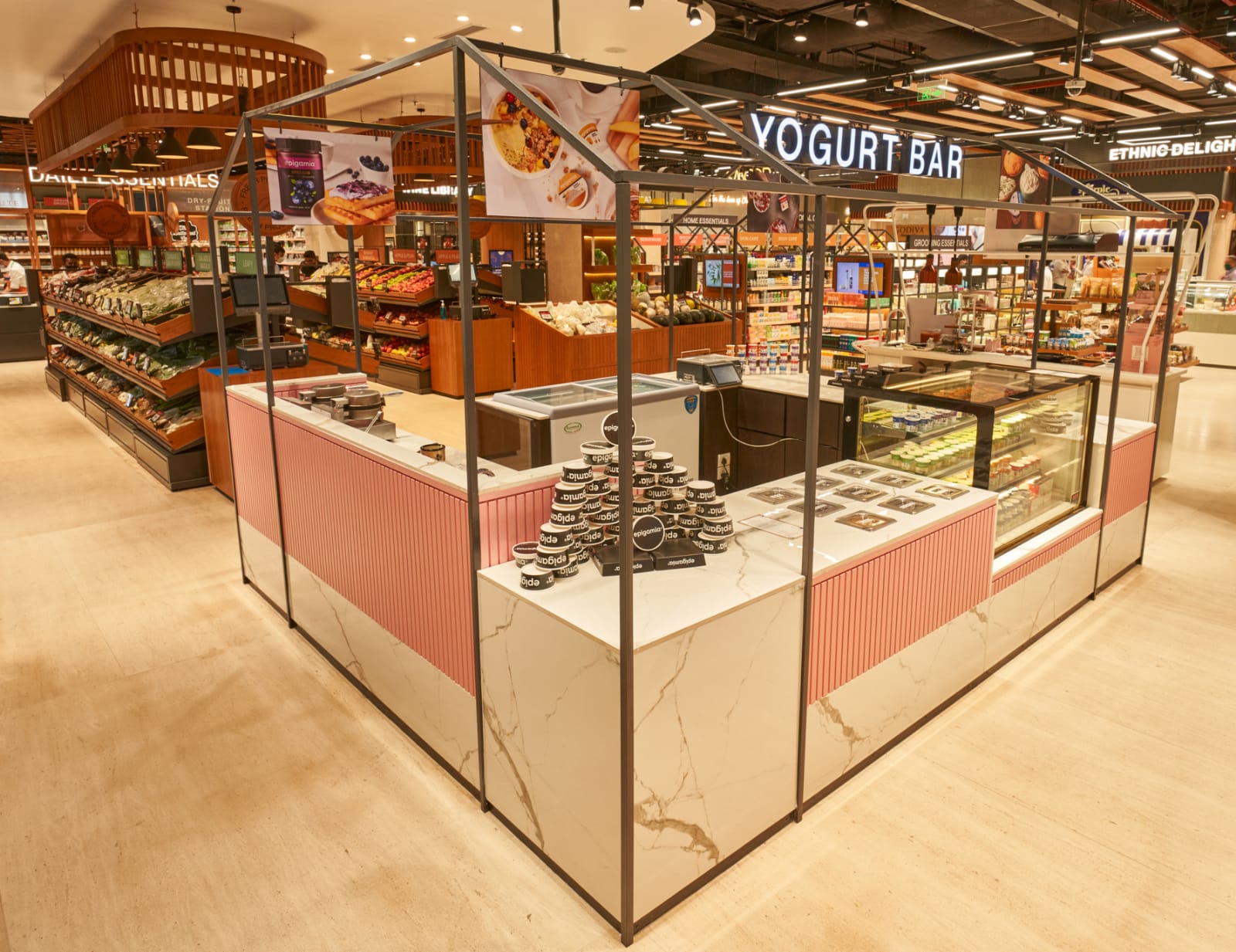 Reliance's new food and grocery concept store, Freshpik, looked like Willy Wonka's chocolate factory as we made our way through several aisles. Divided into sections, you can pick up your household essentials and bakery goods from here. Also, depending on your preference, you can head to the Yogurt Bar for some flavoured yoghurts, Tea Garden for different types of teas, Good for You space which has a variety of millets, mueslis and soy milk. There is also a Wine Library and if you are unsure of which wine to buy, you can always make your selection at the Tasting Room conveniently stationed next to it. 
If you are a chocolate lover, The Candy Paradise within Freshpik is the place to be! From a dedicated section for M&M's, there is also a Purple Room by Cadbury where you can purchase 3D printed Cadbury chocolates. Thirsty after all the shopping? How about a thick, creamy milkshake from the Cadbury kiosk?
The shopping experience is enhanced with the concept of a personal shopper, where you can scan and pay for your products at the exit without having to stand in queues to pay the bill.   
Looking forward
Once it opens—hopefully by the end of the year—the Jio Drive-in Theatre will be Mumbai's first rooftop theatre. With a capacity for 290 cars, the theatre will be sort of a homage to Mumbai's first drive-in cinema which existed in this precise location. The other exciting space we have to wait for is the concept of Nine Dine, a multi-cuisine café court where, unlike other food courts, you will be served food on your table from your choice of restaurant. Arbab, Kofuku, Neel, Legit, and Tacos and Buns by Tori are some of the dining experiences that you can choose from.   
Photo: Reliance Jio World Drive
---
0
Turn On Notification