With the 73rd Emmy Awards slated for September 19, all eyes are on Emma Corrin. Her role as the young Lady Diana Spencer, late Princess Diana of Wales, in Season 4 of Netflix's critically acclaimed original series, The Crown, has left a deep imprint in the hearts and minds of audiences across the world. Corrin has been nominated for Emmy Award for Outstanding Lead Actress in a Drama Series. Prior to this, the 25-year-old actor won the 'Best Actress In Drama Series' at Critics' Choice Television Awards 2021 and Golden Globe Awards 2021.
As the Princess of Wales, Corrin stunned viewers and critics with her nuanced performance as she convincingly portrayed the dreamy-eyed princess and her trials and tribulations. She overshadowed even veteran actors in the show such as Olivia Colman (Queen Elizabeth II) and Helena Bonham Carter (Princess Margaret). Corrin will be handing over the baton to the Australian actress Elizabeth Debicki for Season 5, who will play the older years of the Princess of Wales in the final two seasons of The Crown.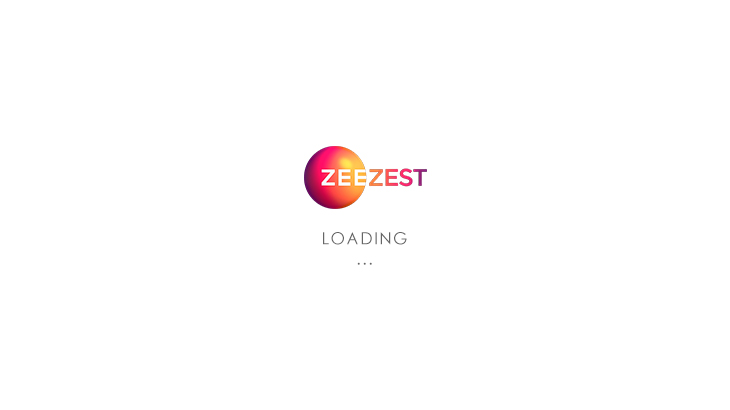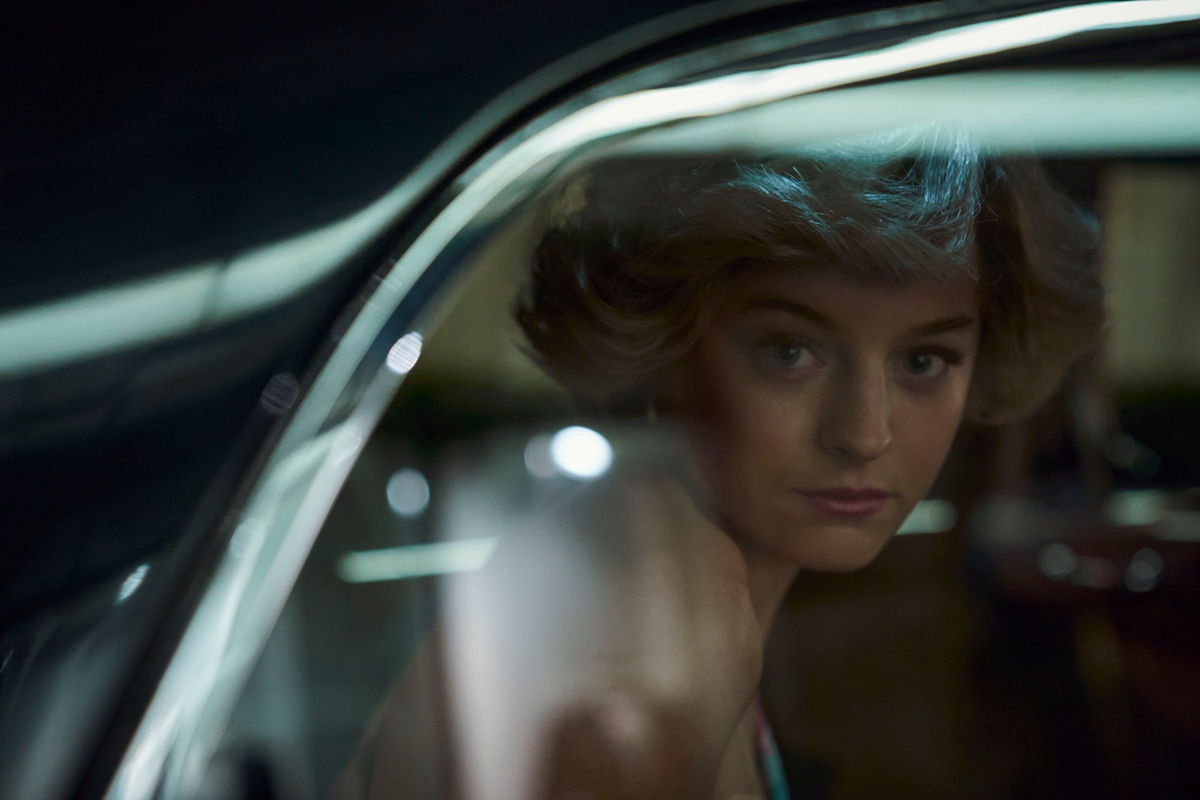 But before she was Princess Diana on the television screen, Emma Corrin was Esme Winikus in another TV series, Pennyworth—a DC Comics spinoff on Alfred Pennyworth, better known as Bruce Wayne/Batman's loyal butler. It is famously reported that Corrin got the casting call for this role while she was working at a fashion retail start-up, which she left in a huff to grab the opportunity of a lifetime.
AlsoRead0
Corrin fell in love with the world of stage and acting during her school years in a boarding school. She pursued this passion even at Cambridge University during her graduation years. In her three years at the British university, Corrin performed in 19 plays. 
In an exclusive conversation with Zee Zest, Emma Corrin shares her experience of becoming Princess Di on the silver screen and her thoughts on the British royal family. Edited excerpts:
1. What kind of research did you do to help you slip into the shoes of Princess Diana?
I had a really interesting relationship with the research process because I was incredibly daunted and quite overwhelmed in the beginning. But because I sat down and felt I had to do a lot of research, I read a lot of biographies and watched a lot of documentaries. But, I was very frustrated with the iconology of it all. I feel like when someone becomes an icon, it immediately means you cannot know them because they become a representative of themselves. So, I really struggled to get any kind of sense of who she was, which is really all I needed to know. There is a lot of noise, a lot of tabloid noise around Princess Diana, and I just felt like it didn't really help me. And then it all changed when I got the script. This is our interpretation, this is my interpretation of Princess Diana, and it gave me such freedom as an actor to suddenly start exploring it in a way that would be helpful to me and I had the story as well, the arc over which I was going to play her, which was so brilliant. I started to have fun because I was working with Polly Bennett who's amazing. She helped Rami (Malek) in Bohemian Rhapsody and we were at this studio in London, where we spent endless days just mucking around, trying to get to grips with her mannerisms and her behaviour. We wanted to really know why we were going to do it if we were going to do it. Getting into the psychological reasons for things was fun.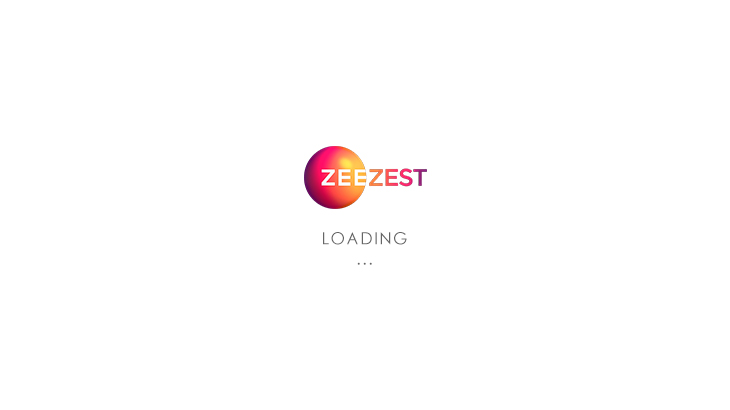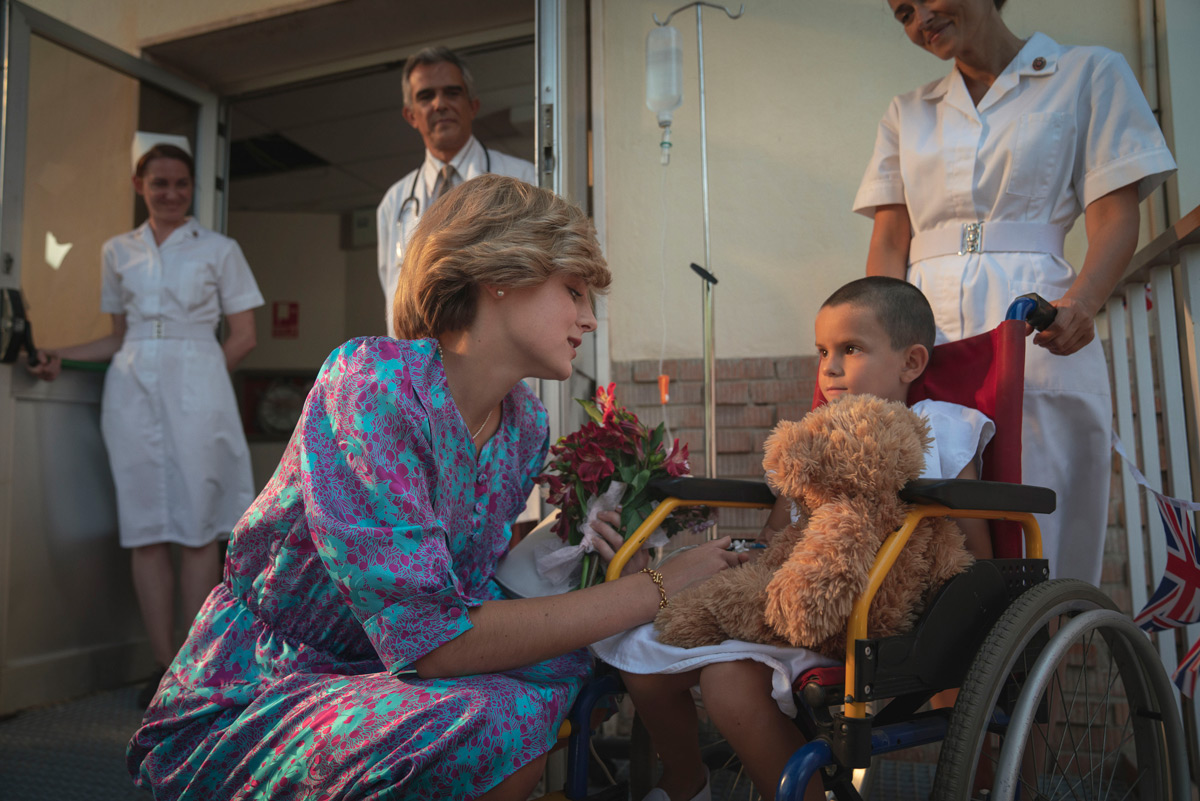 2. Given your extensive research on Diana, how do you think she would react to Prince Harry's situation today?
I think from what I've learned, she would have been very proud of him. The royal family is a very interesting institution. It's quite antiquated, while society has modernised inevitably. It was natural what was going to happen. I think Diana may have headed that change and so I think people really would have understood and been sympathetic to what Harry experienced.
3. What was the most fascinating part of playing Diana?
One of the scenes I loved playing so much was when she goes to Balmoral Castle. There,  you really get the sense of her charm and shyness.  You can tell that they were both quite self-aware and that she knew she was being shy and charming, but not in an obnoxious way. It wasn't conceited. She had this authentic way of drawing people in, but she knew how to use it, and when she's on that walk with Prince Philip and she's charming him, and flirting with him, it's so impressive. You know she is not this meek, naive little girl, who accidentally fell into the royal family. I don't necessarily think that she wanted the fame and everything that came after because I think the rug was completely pulled from under her in that respect. I don't think she really knew what to expect. Did she want to be a princess? She probably didn't. But who doesn't want to be a princess? 
4. What was it like when you wore Lady Diana's wedding gown to film that sequence?
It was strange and surreal, there were moments when I was filming that scene, where everybody went quiet. There was a strange reverence around that moment and it really did feel like wow this is her. She was such an icon. It made me understand more about her than I think I have and appreciate and understand what she went through.
AlsoRead1
5. Was there one particular day or moment when you said to yourself, "Now I understand and feel like Diana?"
Yes, it was the wig shopping day; the wigs came to us and they were very long and had to be cut into the right shape. I sat in the chair for three to four hours. It is the dullest thing you can possibly do. There were pictures of Lady Diana on the wall behind me, And I think I had pictures on my phone and when my hair was being shaped, I suddenly said to myself "Oh my God, This is Diana" and everybody seemed to grasp. That was the moment that I felt like Diana. That was a moment of transformation.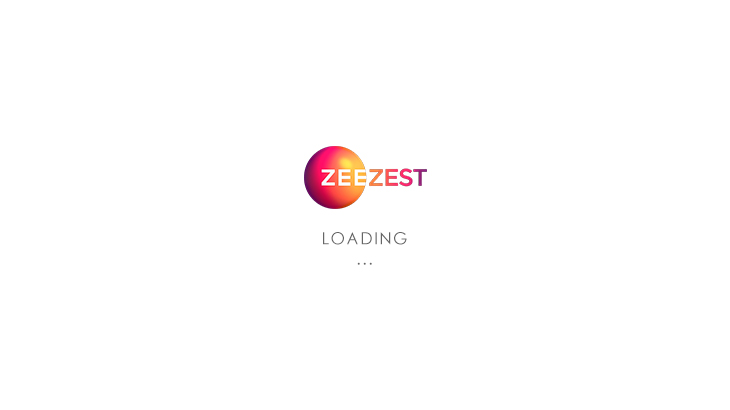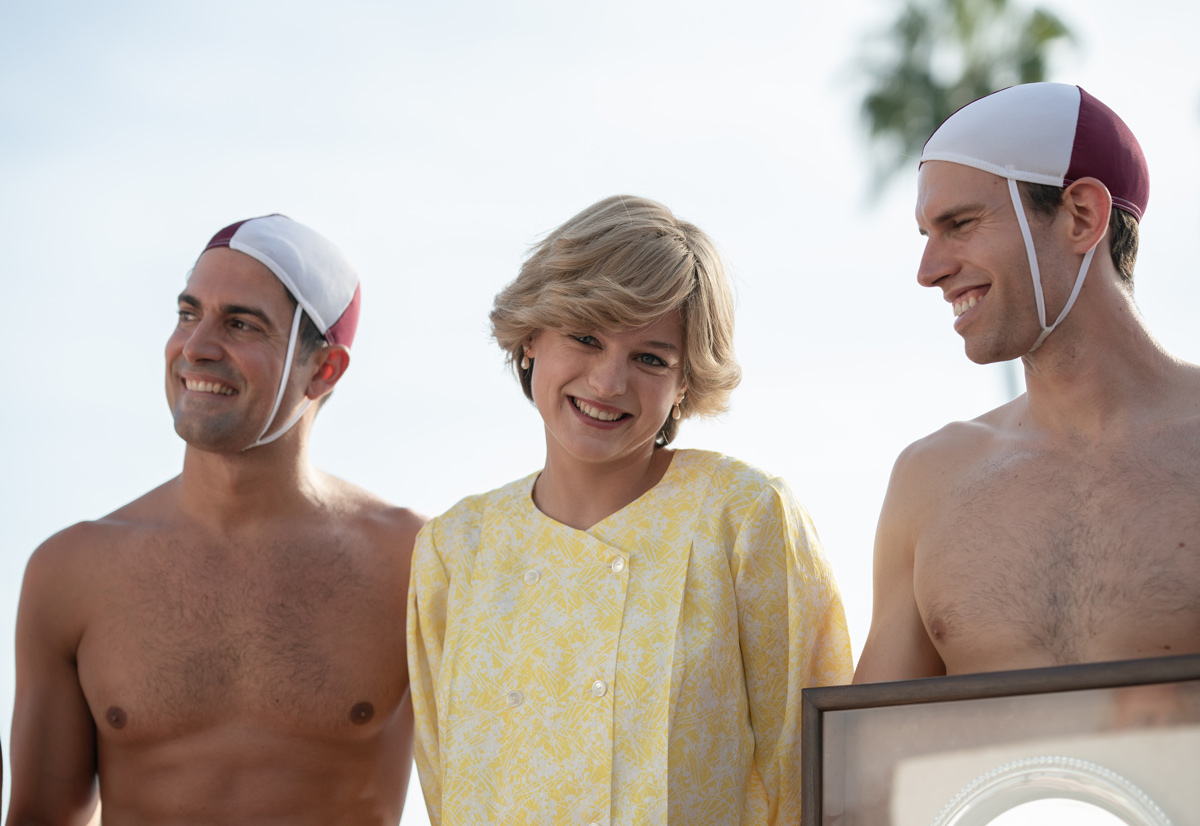 6. What do you think Diana would think about her son, Prince Harry, putting love and marriage before duty?
From what I've learned, I think that she would be very happy and proud of him. Diana was ahead of her time and she would have fully approved of Harry's decision and be proud of him. 
Photo: Netflix