My Mom Taught Me To Give Back, Says Soha Ali Khan
For Mother's Day, the actor is teaming up with her mom Sharmila Tagore for a virtual charity event.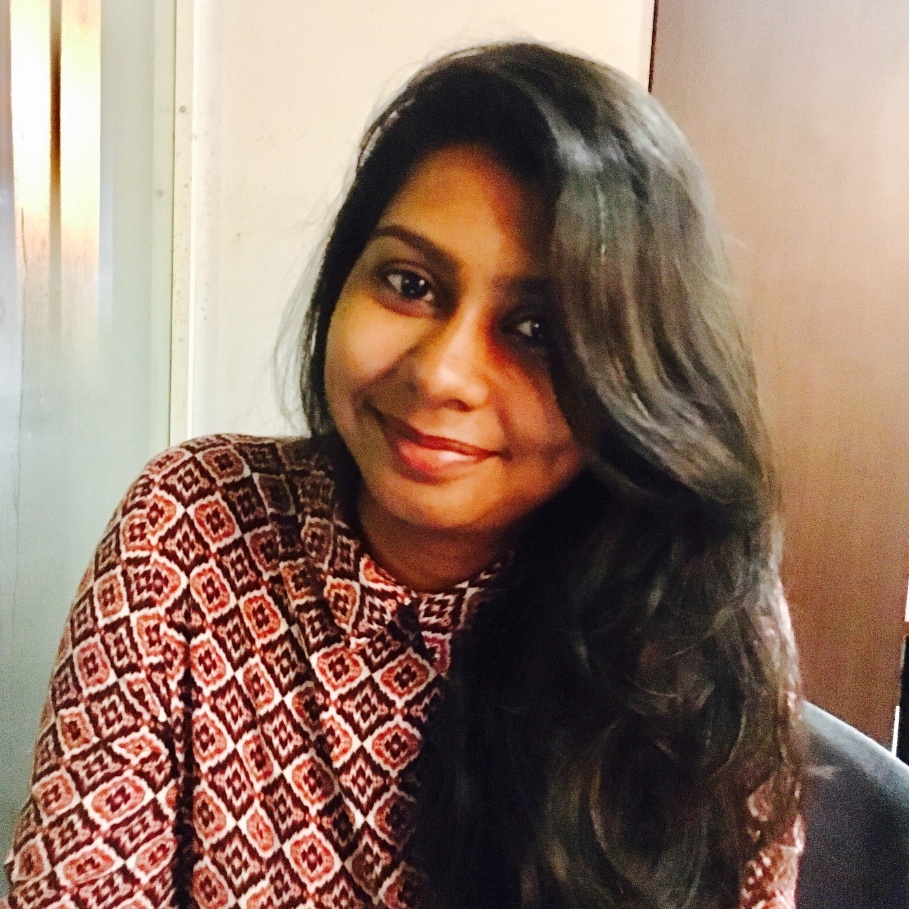 Shraddha Varma
Published On May 07, 2021 | Updated On May 08, 2021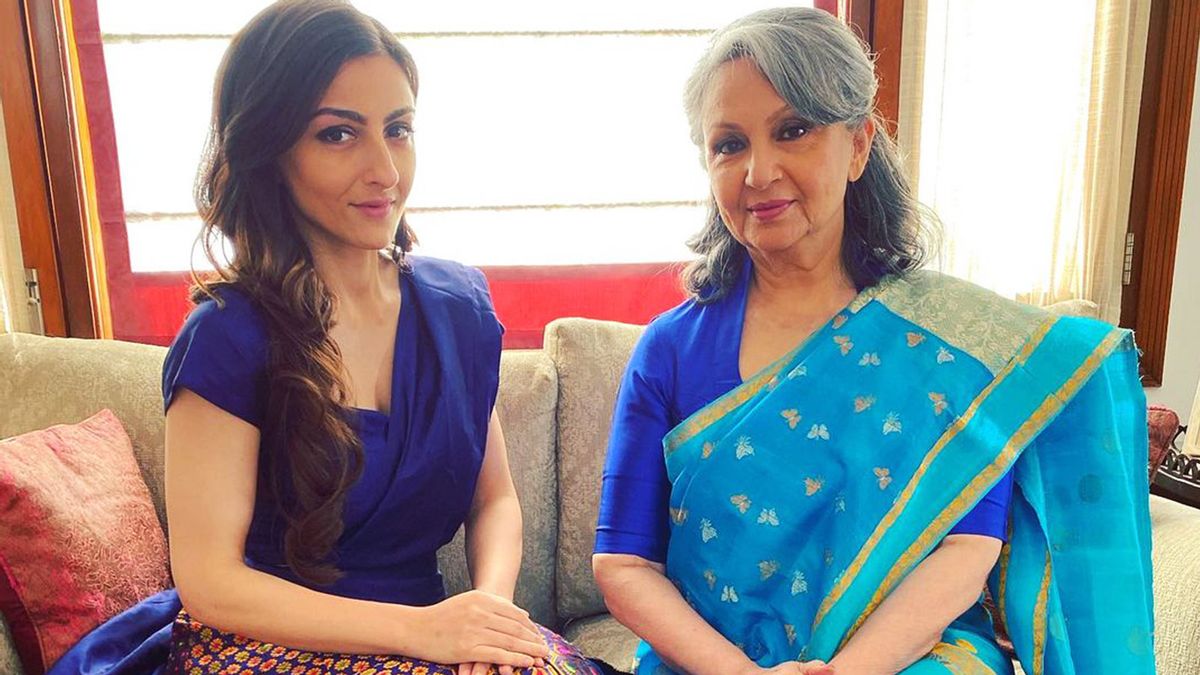 Following restrictions in the second wave of the pandemic, Soha Ali Khan is at home in Mumbai with her husband Kunal Kemmu, daughter Inaaya and pet dog Masti. And yet, the Bollywood actor-author has kept herself busy, devouring books by the dozen, spending quality time with her family, endorsing brands she loves, and kick-starting discussions on topics close to her heart. Equal parenting, environmental conservation and animal welfare top her list.  
For Mother's Day this year, Soha is teaming up with her mother, the legendary actor Sharmila Tagore, to put a part of their wardrobes on sale for a virtual charity initiative. The ensembles are available on SaltScout.com to buy, and the proceeds will be donated to World For All, a Mumbai-based animal care and adoption NGO that works for the welfare of stray animals. "The past year has made me value my loved ones more and sharpened my perspective about what is important in life. While we are more home-bound, we can all find ways to contribute," she tells us. 
Soha speaks to Zeezest.com about her charity initiative, the cause, and lessons she has learnt from Sharmila and Inaaya. Edited excerpts below: 
1) You have been a supporter of World For All, the animal welfare NGO, and have adopted your dogs from them. What is it that draws you towards this cause?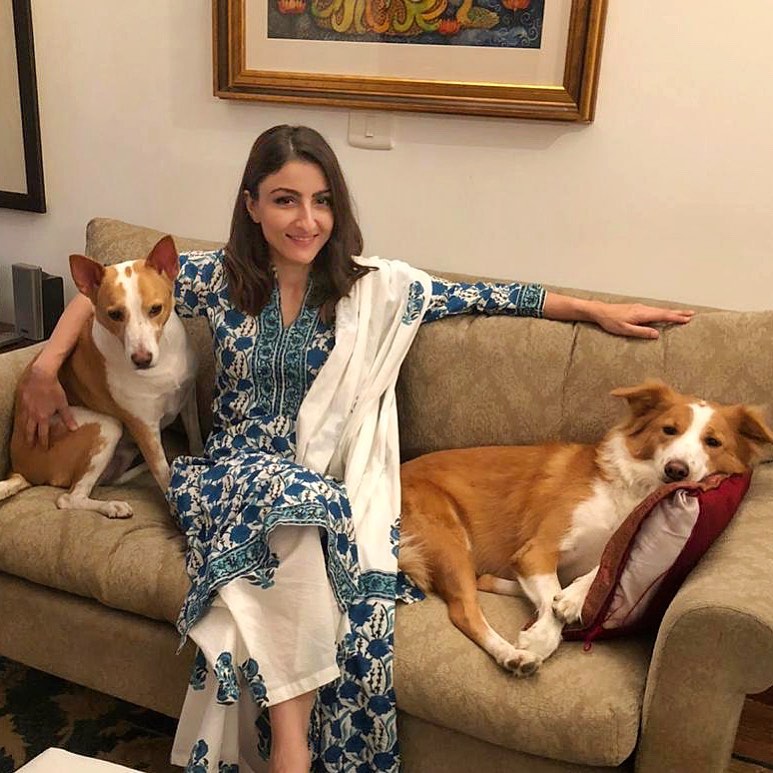 Animals cannot voice their opinions, so they need us to speak for them. Being a pet parent is incredibly fulfilling - their unconditional love, loyalty, and compassion give us much to learn from them! 
2) What is the message you want to send out through this Mother's Day charity event with your mother, Sharmila Tagore? 
I want to say that we can keep finding ways to give back through our everyday lives. Joining the circular fashion movement is one of many ways. When you buy preloved clothes, you are choosing to be kinder towards our planet. Our [Soha and Sharmila's] combined pieces will save an estimated 8,46,527.92 litres of water and 2,070.68 kilos of carbon if bought instead of newly-manufactured clothes. Proceeds from the sale support a cause close to our hearts, so we hope this can be a fun and new way for people to join the circle of giving. 
3) If you could keep back three items from your mother's auction lot, which items would those be and why? 
There is a beautiful designer black Pashmina shawl with silver embroidery that I have had my eyes on for years. Then, a stunning pair of velvet Armani trousers and an zari embellished Ritu Kumar garment. My mother's taste is timeless, as are these items! 
4) Lessons you have learned from listening to your mother and from your daughter, Inaaya.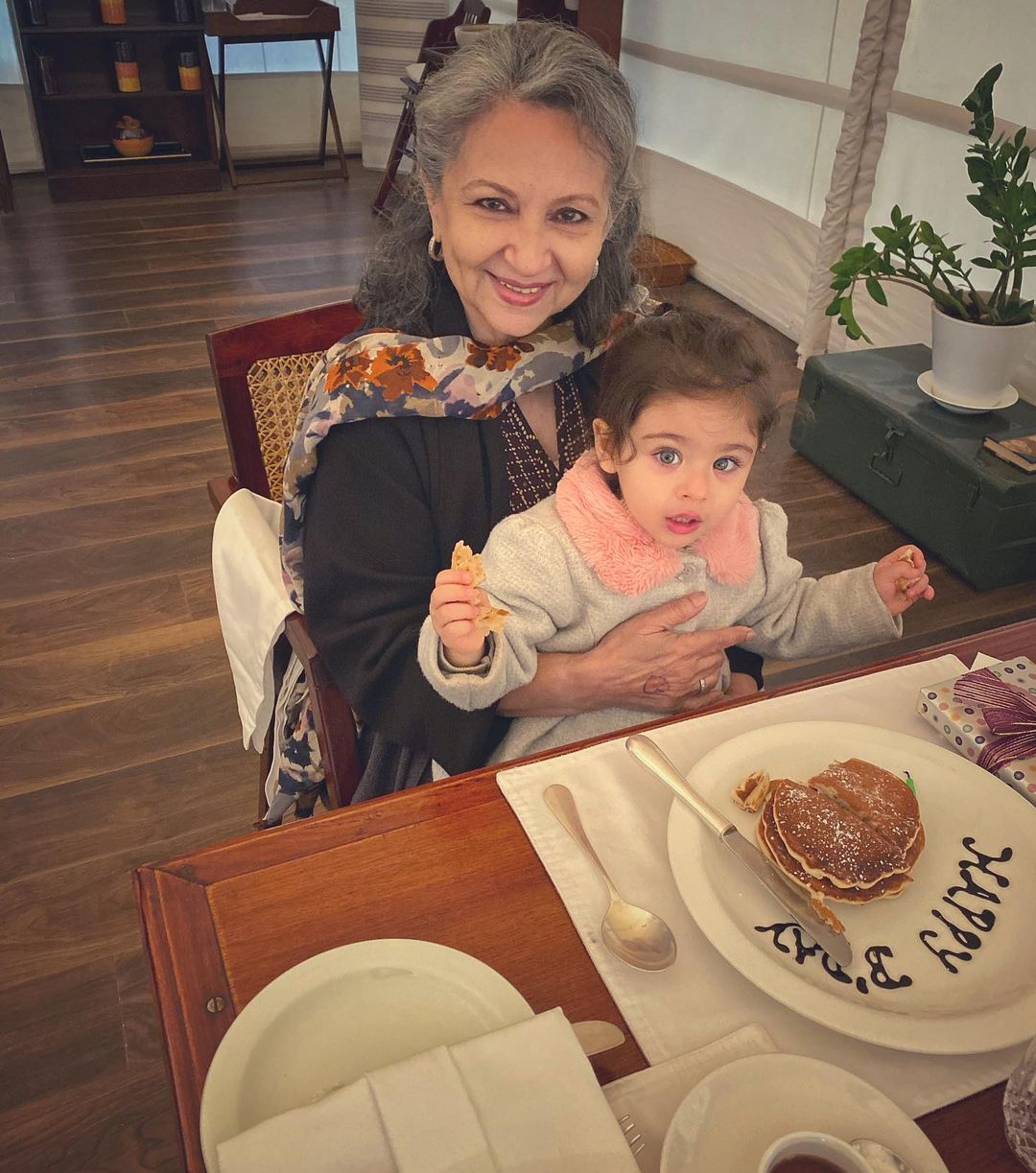 From my mother, I have learnt the importance of giving back, walking a mile in another's shoes to better empathise with them, and appreciating every moment. And, from Inaaya, I have learnt to love fully, to dance like no one is watching, and to always look at the bright side. 
5) How much does your upbringing influence the way you are raising Inaaya?  
It has influenced me tremendously. There is so much more I understand about the actions and decisions of my mother, now that I am a mother myself. We are fortunate to have such people in our lives to look up to and learn from. And as a mother, I keep learning every day and try to be a better parent every day. 
6) In what ways are you like your mother? 
I am like her in her love for learning, self-improvement, curiosity, friendliness and love for word games. 
Photo: Facebook and Instagram/Soha Ali Khan
---
0
Turn On Notification