In a culinary culture high on steaming, sautéing, frying and roasting, Kosambari is like a thoughtful pause. A raw Indian salad that's made and eaten mostly in the south of India and parts of Maharashtra, it is called Kosambari or Koshambari in Karnataka, Kosumalli or Vada Parippu in Tamil Nadu and becomes Koshimbeer as we travel North West to Maharashtra.
Hero of southern festive feasts
One reason this dish is so special is because of its importance on the festival platter in the southern states. Fresh and nutritious, it is often served as food to gods and enjoys a position of prominence on the plantain leaf laid out at festival banquets. In Karnataka, it is one of the first five items to be served on the leaf during a feast which is also an indication that Kosambari is quite the star. It is believed that Kosambari was first made to celebrate the victory of Rama who triumphantly returned after slaying the 10-headed demon king Ravana.
Kosambari's antecedents are heavily contested with Udupi staking claim to its origin. Much to the chagrin of the Malenadu region which has opposed Udupi's claim, it has been more or less accepted that there could be more than a pinch of truth to Udupi's claim. But to the rest of the south, it doesn't really matter where it originated. Kosambari continues to flavour the dinner platter, and in one raw, nutritious burst, elevate the flavours of the meal.
AlsoRead0
The making of Kosambari
Raw vegetables, soaked dal, and a shot of fresh garnishing are the ingredients that make up this traditional Indian salad. It leads the rest of the meal in packing a healthy punch right at the start. Kosambari is made of grated vegetables —cucumber or carrots are most commonly used, beetroot or French beans work too. This is mixed with soaked moong dal, or chana dal (Bengal gram dal). A few finely chopped green chillies, fresh coriander and a sprinkling of freshly grated coconut. This is topped with a seasoning of mustard seeds, curry leaves and hing.
AlsoRead1
Kosambari recipe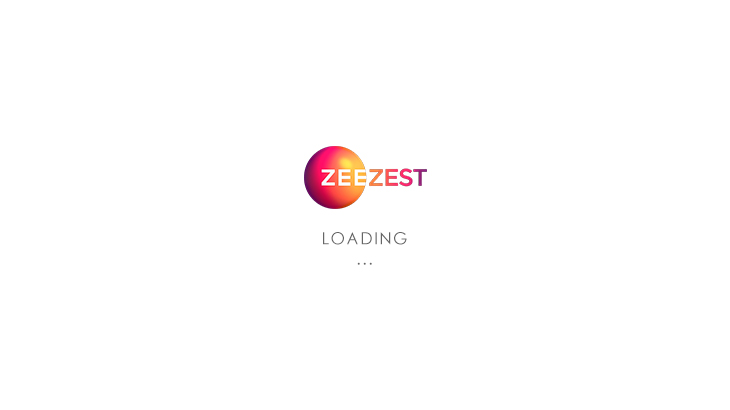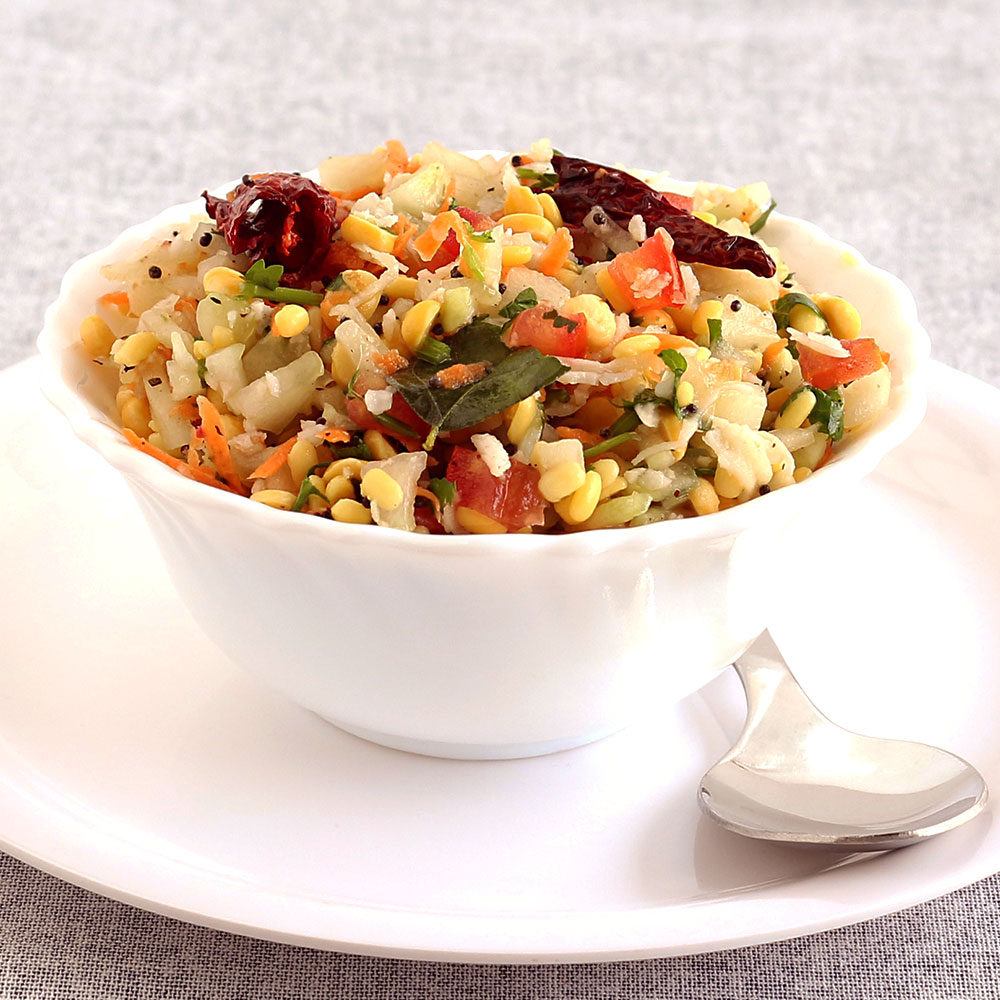 For a quick and delicious Kosambari, take half a cup of split moong dal and soak it for 30 minutes.
Grate carrots and add the soaked dal to this.
Then add a quarter cup of freshly grated coconut, finely chopped green chillies, fresh coriander leaves and a fresh squeeze of lime. Add salt and toss.
If you skip the dal, you can add crushed roasted peanuts.
The seasoning is always added last. Heat a teaspoon of oil, add mustard seeds and let them sputter, a spoon of urad dal, a pinch of asafoetida and a few curry leaves. Use this as a garnish for the dish.
You can add a handful of pomegranate seeds to top the Kosambari with some additional zing.
You can also replace moong dal with chana dal and carrot with cucumber. Either way, your Kosambari will add a punch to your meal.
Photo: Shutterstock