Let's get real—finding the perfect Valentine's Day gift for your beloved can get overwhelming. And while a box of chocolates won't go unappreciated, there are other ways to spoil him or her silly this Valentine's Day. 
Enter: gourmet food gifts. 
Who wouldn't love food as a gift? It's thoughtful, personal, and at the same time delicious! So, go ahead and treat your Valentine with one of these delectable goodies and hampers listed in our Valentine's Day gifting recommendations. 
1. Bento Brownie by Only Earth x Ode to Gaia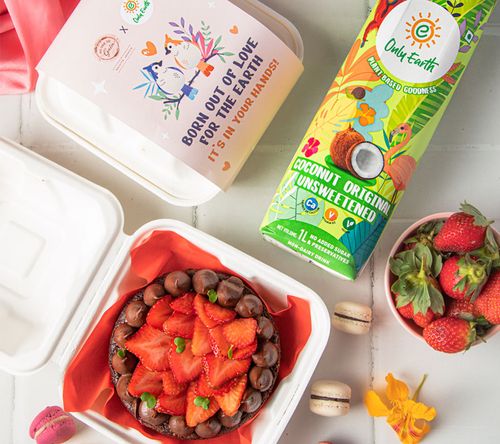 For Valentine's Day 2022, Singapore-based vegan milk brand Only Earth and luxury patisserie Ode to Gaia have collaborated to create a delectable vegan Bento brownie. It is available on a pre-order basis only and this divine treat is made using coconut milk, ethically-sourced chocolate, and fresh strawberries. 
Price: Rs 700 (300gm cake for two)
2. Smoor Truly Enchanting Chocolate Bouquet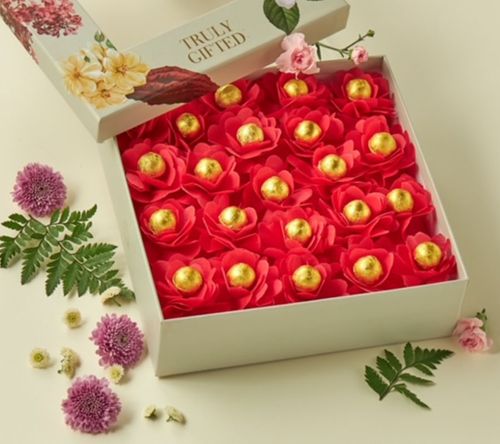 Ditch the bouquet of flowers and order this bouquet of chocolate instead to entice your bae and earn some extra brownie points. This offering from Smoor features chocolate lollipops, each wrapped in red paper roses. 
Price: Rs 1,800
3. Frosted's Chocolate Overload Cupcake Box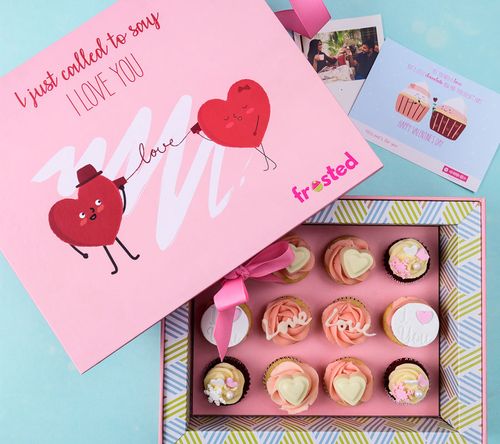 Folks in Mumbai and Delhi can order Frosted's limited edition chocolate overload cupcake collection for their Valentine. This gift hamper contains 12 mini cupcakes packed in a Valentine special box and a special card where you can add a heartfelt message and a printed picture. 
Price: Rs 1,699
4. Illuminated Hamper by Chez Oi Patisserie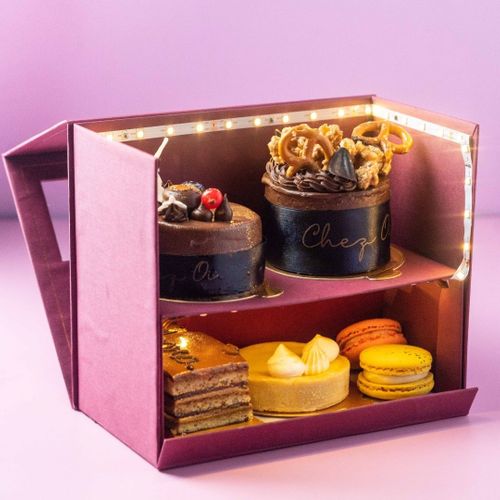 Mumbai-based Chez Oi Patisserie has a special sweet treat to take your Valentine's Day plans to the next level—an illuminated hamper. Customers can either choose from the patisserie's range of heavenly desserts and customise this hamper or pick a standard illuminated hamper that comes with a lit-up display and features two mini cakes, a lemon tart, a slice of opera cake, and two mini macarons. 
Price: Rs 1899
5. Nova Nova's Valentine's Special Cookies and Chocolates Hamper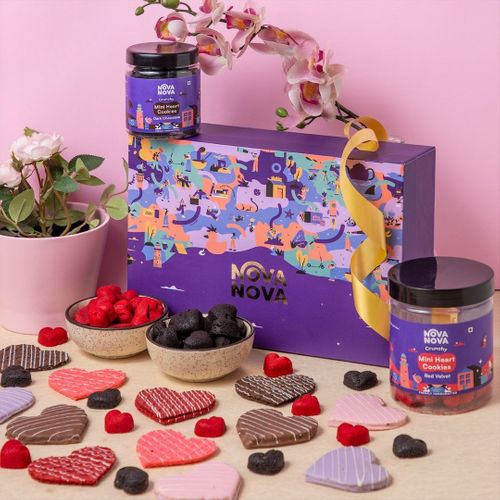 Nova Nova, formerly known as Waffle House, has introduced a limited-edition hamper for Valentine's Day 2022 that features six assorted waffle cookies, six assorted waffle chocolates, two mini heart cookie jars, a greeting card, and a carnation flower. 
Price: Rs 999
6. All Heart Macaron Box by Le15 Patisserie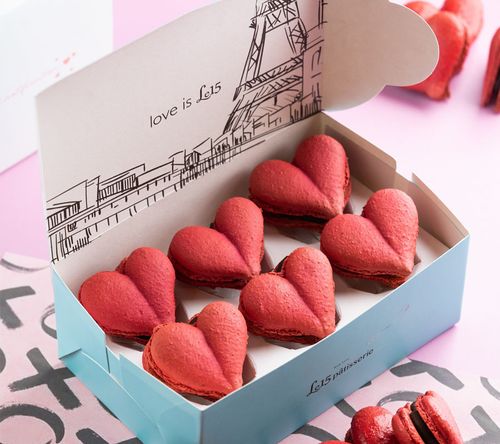 You might want to order two of these—one for bae and one for yourself, because they're that delicious. The All Heart Macaron hamper by Le15 Patisserie contains pink heart-shaped macarons filled with a rich chocolate ganache. 
Price: Rs 570
7. Premium Instant Kit by Sleepy Owl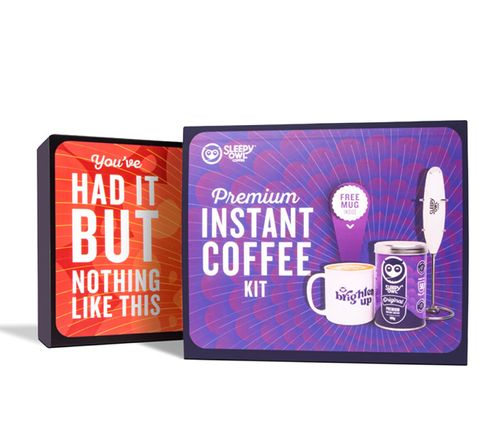 Another great way to say 'I love you' is with a millennial essential— coffee! This premium instant coffee kit by Sleepy Owl contains instant coffee (100gm) and a limited-edition ceramic mug and frother. 
Price: Rs 1,699
8. Waterlilies For My Valentine by Ether Chocolates
Inspired by French painter and the founder of ImpressionismClaude Monet's masterpiece, WaterLilies, this romantic gift hamper is created by chef Prateek Bakhtiani of Ether Chocolates. It includes three tablets of chocolates: first a 70%Peruvian dark chocolate, Darjeeling black tea, and rose lokum; second an intense berry, Damascus rose, and salted pistachio one; and third, 85%Colombian dark chocolate, caramelized cocoa nibs, and lavender. 
Price: Rs 2,150
9. Valentine's Greatest Hits Bag by Bombay Sweet Shop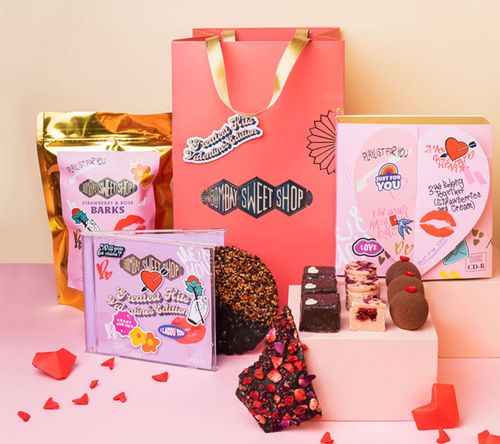 To take your Valentine's Day 2022 celebrations a notch higher, Bombay Sweet Shop has curated the Greatest Hits Bag that has the ultimate Valentine's mithai (box of 9), a disc of black and white sesame seed chikki with miso and dark chocolate, and strawberry and rose barks. These sweet treats are accompanied by a scan code, which, if you scan, can give you access to a playlist of love songs from the 1980s. 
Price: Rs 1,375
10. Premium Gift Box by Drink Tales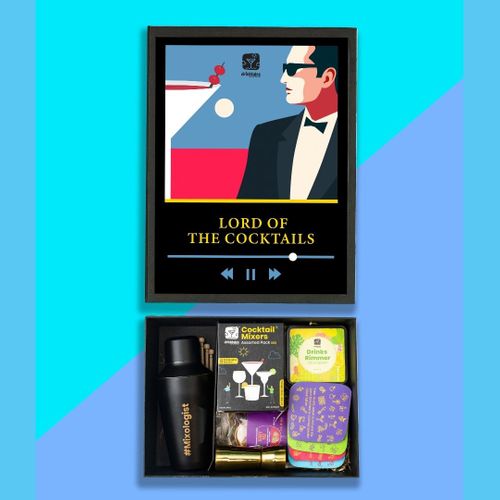 Want to add some more happy hours to the celebrations? Here's a Valentine's gift idea you'll love. Drink Tales' premium gift box contains an assorted pack of cocktail mixers that makes eight drinks, a citrus splash drinks' rimmer, a fruit garnish pack, a set of 4 coasters, two bamboo stirrers, a cocktail measurer, and a cocktail shaker. 
Price: Rs 2,799
11. Rum and Chocolates Box by Diplomatico x Ether Chocolates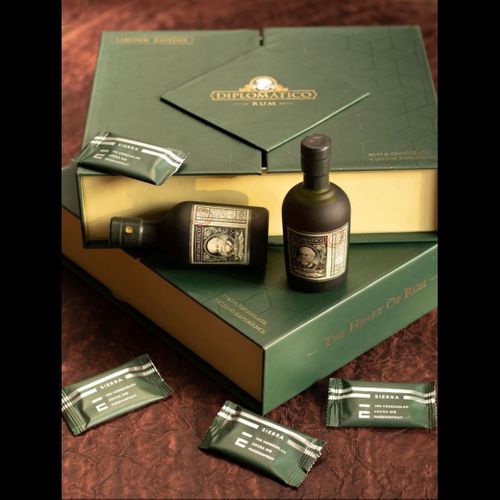 The good folks at Diplomatico rum and Ether Chocolates help you enjoy the finer things in life with their latest collaboration - a limited edition gift box, available pan India, containing Diplomatico's rich, fruity and sweet Reserve Exclusiva rum and Ether's Sierra chocolates made using 74 per cent Venezuelan chocolate and passion fruit.
Price: Rs 2999 (Pre-order only)
To order, call 9833731902
12. The Endless Love Affair Box by The Gift Studio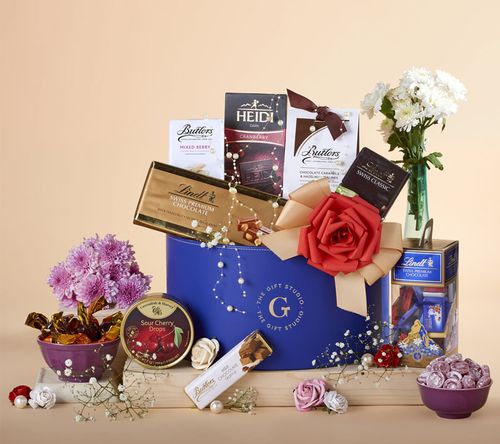 The Endless Love Affair gift hamper by The Gift Studio comes in a 12-inch leather box that can be customised and it features a variety of premium to luxury chocolate bars made using white, dark and milk chocolate.
Price: Rs 5,699
13. Valrhona Gourmet Chocolate Box by Cococart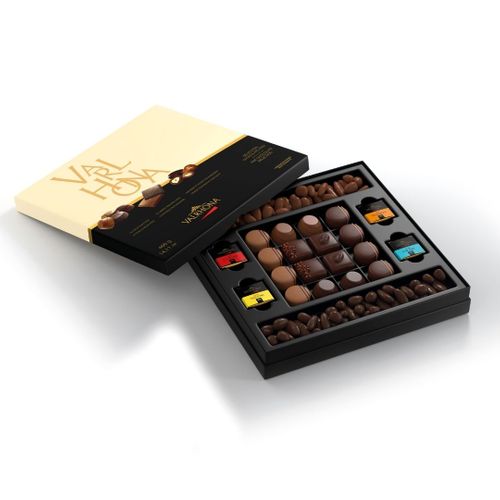 Valrhona, available on Tata CLiQ Luxury, has curated a gift box of some of the bestsellers for Valentine's Day 2022. Sixteen fine chocolate bonbons, 16 squares of dark and milk chocolate, and almonds and hazelnuts coated in dark and milk chocolate. This assortment of chocolate goodies promises a burst of flavours. 
Price: Rs 4,921
14. Assortment of Fine Teas by Octavius Tea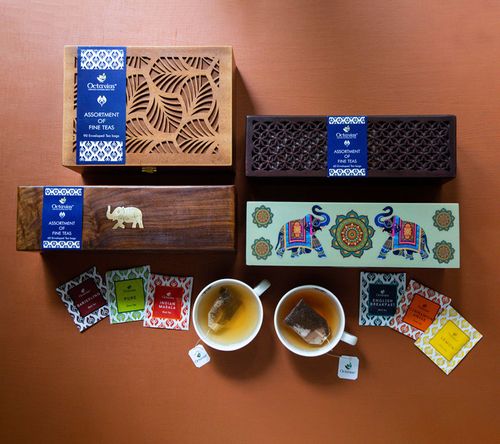 Forget coffee dates, how about a tea party? This gift hamper comes with a mix of classic as well as popular tea blends—from English breakfast black tea to the Indian masala chai, cinnamon anise green tea, and lemon green tea. 
Price: Rs 1,089
15. Fantini Calalenta Rose Wine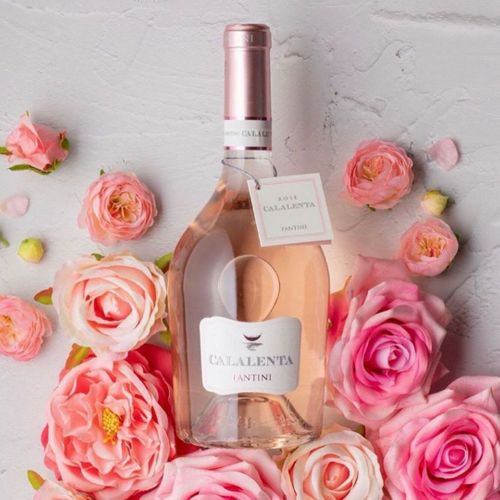 Give your usual wine a miss and pair your desserts or vegetarian main course dishes with a bottle (or two) of Calalenta Fantini. You'll be treated to notes of strawberry, watermelon, rose petal when you sip on this wine.
Price: Rs 2990
16. Heart-Shaped Pizza by Francesco's Pizzeria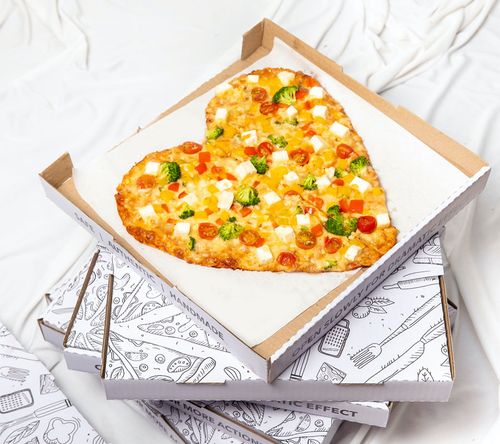 Skip the chocolate if your partner isn't a big fan of it, and express your love with a mouth-watering, hot pizza! Francesco's Pizzeria in Mumbai and Delhi are serving heart-shaped artisanal gourmet pizzas with a range of toppings like thyme-flavoured mushrooms, sun-dried tomatoes, and more. 
Price: Rs 799 onwards
17. Hershey's Exotic Dark Love Edition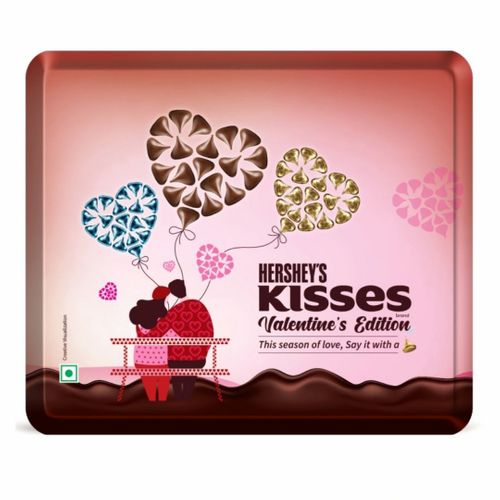 Premium chocolate brand Hershey's has introduced the Hershey's Exotic Dark Love Edition that makes for the perfect last-minute Valentine's gift idea. A budget-friendly option, this consists of the brand's exotic dark chocolates and the popular Kisses. 
Price: Rs 400
18. Copter7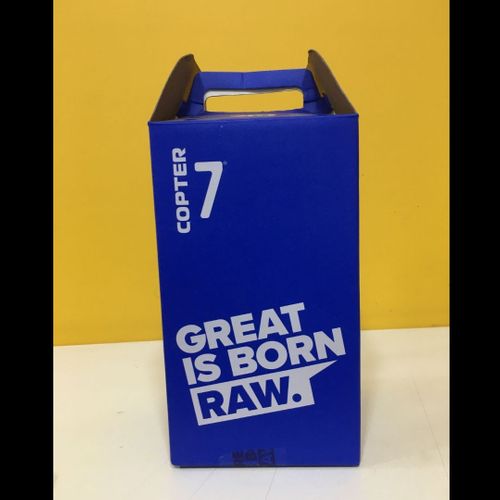 If your partner loves beer, you may want to rethink those chocolates, wine and flowers, and switch those with Copter7's hamper of four beers for Valentine's Day 2022. This is the stuff he or she will truly appreciate and, at the same time, show them that you understand their likes and dislikes.
Price: Rs 500 onwards
Buy here or your nearest wine store
---
Photo: Shutterstock and featured brands