Why You Won't Find A Dining Table In Bohri Homes
Bohris bond over the thaal, a tribute to community eating.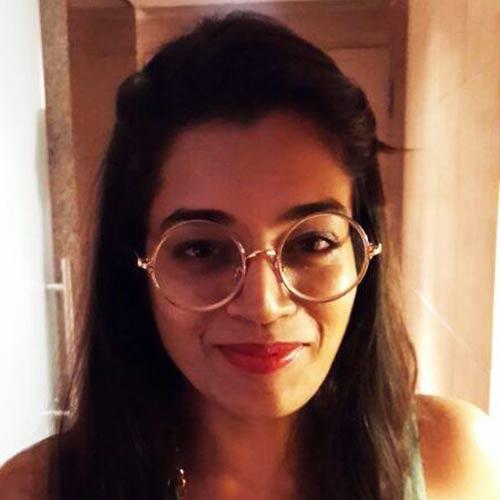 Jahnabee Borah
Published On Mar 02, 2021 | Updated On Mar 02, 2021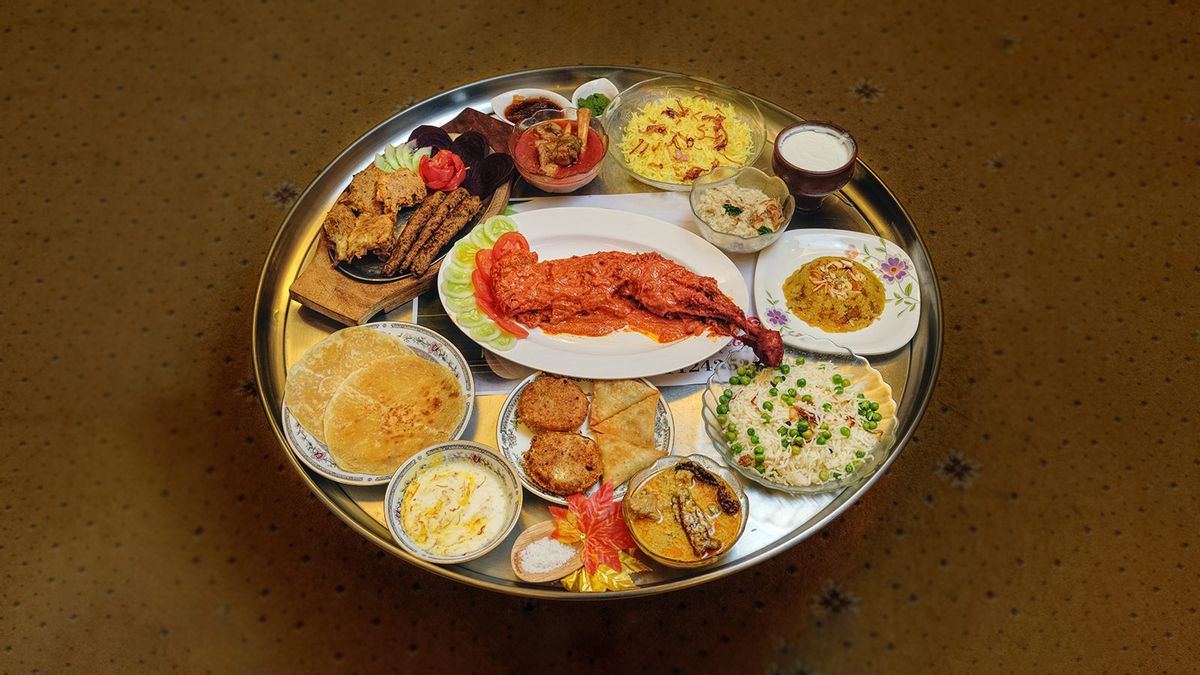 Food starts conversations and brings people together. It nourishes not just the body but also relationships. This may sound nostalgic in today's Instagram era, but the Dawoodi Bohra community know better.
From Yemen to Gujarat, without a dining table
The Bohris came to India from Yemen and made Gujarat their home almost 900 years ago. The dusty town of Siddhpur was their first settlement. They built magnificent havelis with design and architectural references borrowed from the Middle East and Europe. While each house boasts intricately designed furniture, a dining table is conspicuously missing.
At mealtimes, each family member sits on Persian rugs that cover the entire floor. Food is served on a big thaal (approximately 2.5 ft diameter), large enough for eight people to sit around it. It's a daily practice in Bohri homes to foster relationships, maintain familial harmony and bring the community together in a broader sense. Millennials may have replaced the Persian carpets with nifty rugs from Ikea, and families may have gotten smaller, but every Bohri home worldwide continues to eat in this manner.
Thaals for a nutritious community
Why should the thaal be confined to family homes? Dr Syedna Mohammed Burhanuddin, the late spiritual leader of Dawoodi Bohras, endeavoured to make nutritious food available to every community member. A large community kitchen called Faiz ul Muwaid Burhania (FMB) followed, where a vast menu is charted out for lunch to serve the Bohras residing in a particular region.
The FMB is laid out in a massive dining hall, known as Jamaat Khaana, located within the local mosque's premises. Men from all walks of life sit and eat together, with eight people around each thaal. Since women do not enter mosques, lunch boxes or FMB are delivered to their homes. This also ensures that they can spend more time in academic and creative pursuits and educate their children instead of busying themselves in the kitchen.
There are thousands of such community kitchens and jamaat khaanas affixed with the Bohra sect's name it serves in India and around the world. Being business-oriented, the Bohris are an affluent class boasting 100 per cent literacy within their community. The thaal is symbolic of this essence of inclusivity and community living. The Bohris believe that it is a cornucopia of abundance with God's sheer grace and must be shared with all.
Photo: Shutterstock
---
0
Turn On Notification