Is The Future of Fine Dining Meatless ?
After one of the world's best restaurant Eleven Madison Park goes vegan, Indian chefs tell us what this move means closer home.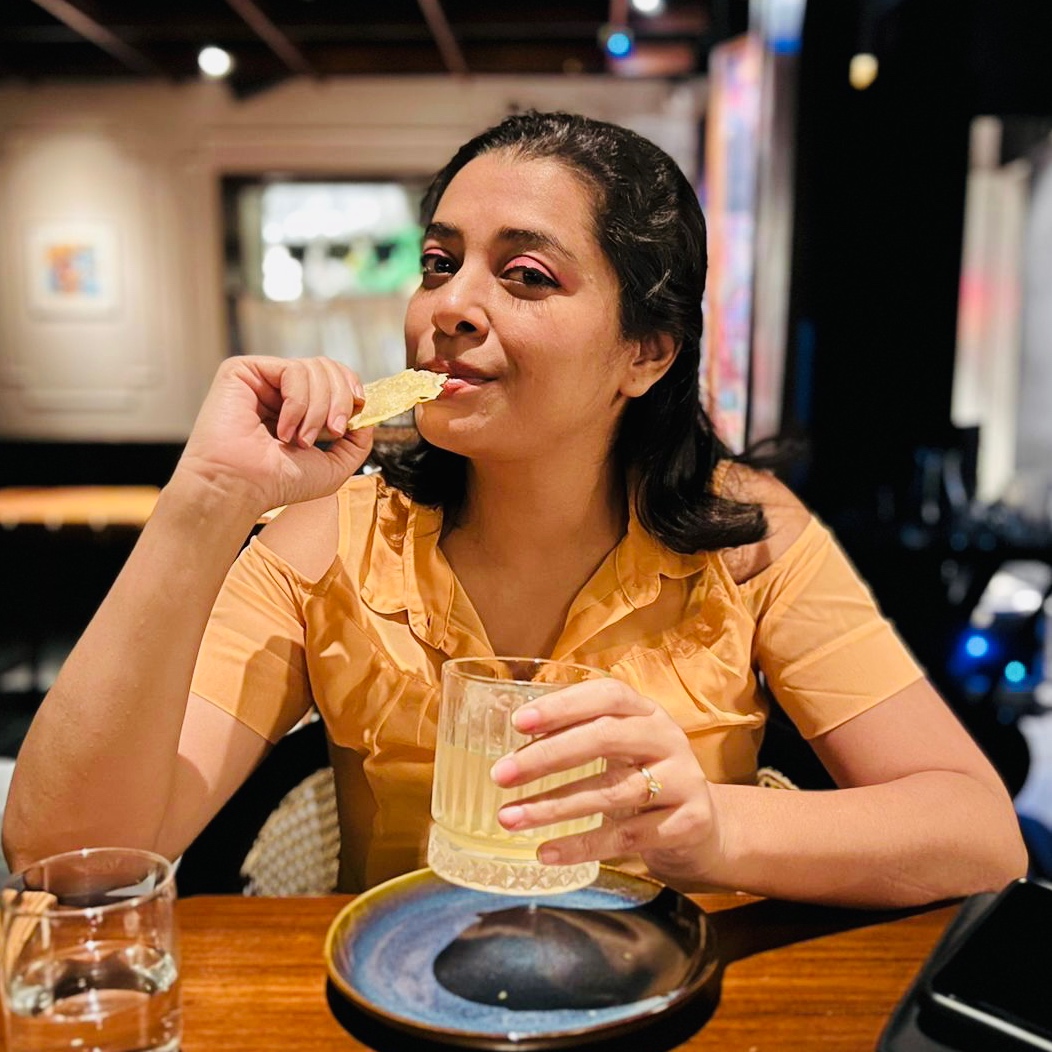 Sayoni Bhaduri
Published On Jun 01, 2021 | Updated On Jun 01, 2021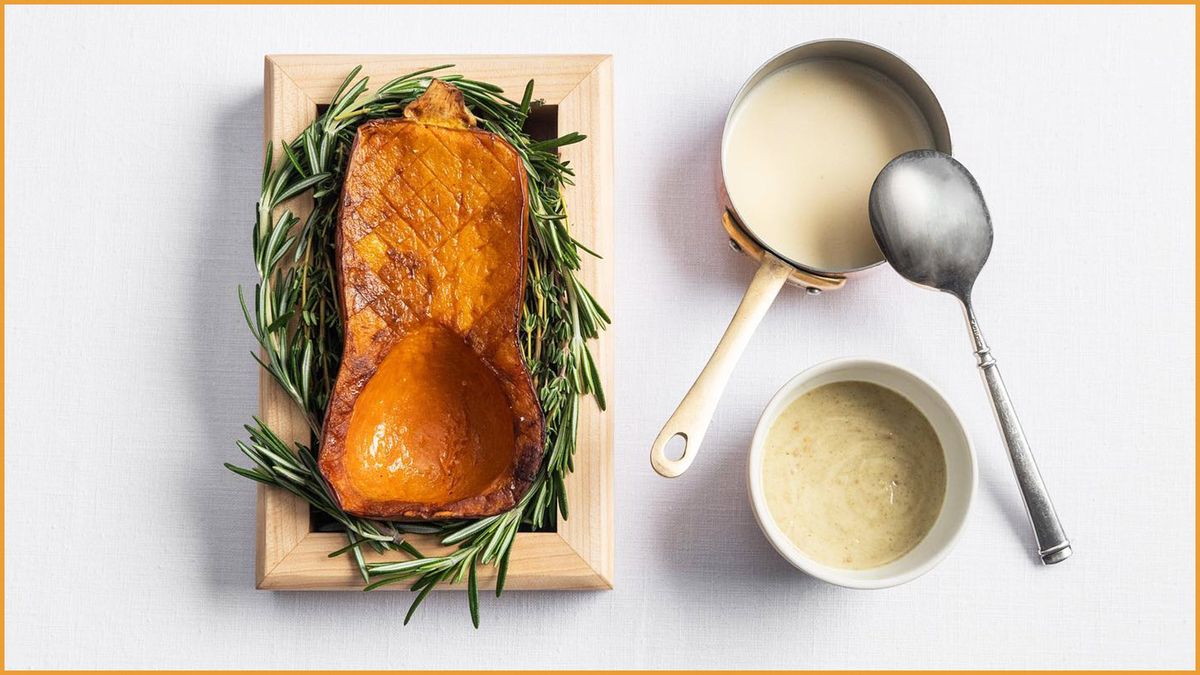 Earlier in the month of May, Chef Daniel Humm, the man behind New York's famous restaurant, Eleven Madison Park (EMP), declared that when he reopens on June 10, 2021, the restaurant will go vegan. The award-winning (including World's Best Restaurant and four New York Times stars) restaurant was known for its dishes such as the honey-glazed duck, butter-poached lobster, and foie gras. These will be gone forever, replaced by a tasting menu of plant-based vegan repertoire. Humm is making an exception for tea and coffee, which will be served with honey and milk. 
In a heartfelt note on EMP's website, Humm explained the thought behind his decision, "We have always operated with sensitivity to the impact we have on our surroundings, but it was becoming ever clearer that the current food system is simply not sustainable, in so many ways. It was clear that after everything we all experienced this past year, we couldn't open the same restaurant." The new avatar of EMP will have dishes "made from vegetables, both from the earth and the sea, as well as fruits, legumes, fungi, grains, and so much more." The last year was a difficult one for EMP and Humm, as they had to close due to the pandemic. During this time, the restaurant was converted into a soup kitchen and Humm and his team fed "a million meals to New Yorkers experiencing food insecurity." EMP will continue this initiative in association with their partners, Rethink Food, where every meal at the restaurant will feed five hungry New Yorkers.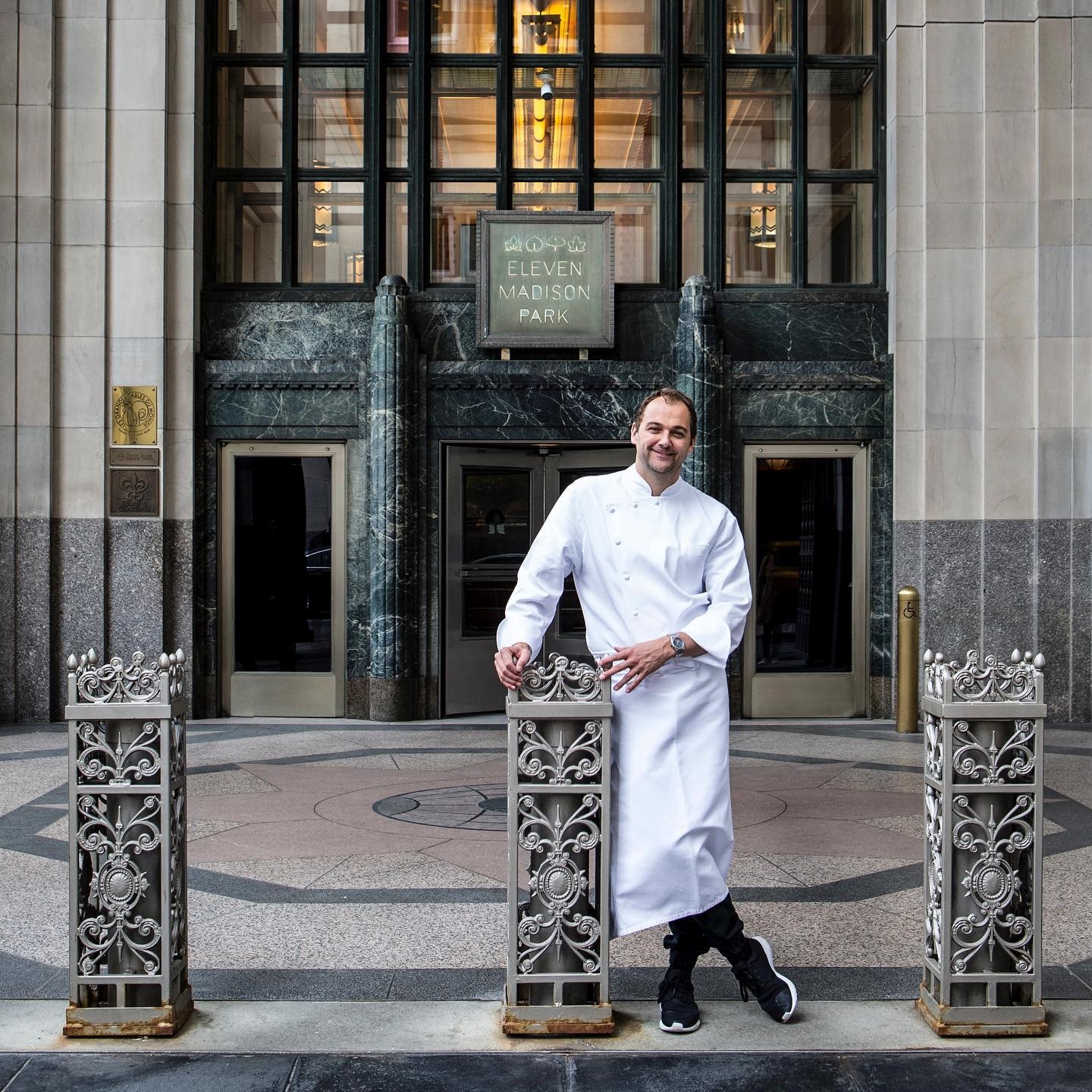 Humm's decision to go meatless has not only revived interest in veganism but also the important conversation about how sustainable are our modern food systems. Even though this is not the first time a fine-dining establishment of importance has decided to take the vegan route. Now, all eyes are on him and EMP to see how this decision will weather against the volatile business dynamics in the food industry. There are many who are applauding this gutsy move but there are others who question whether an all-veggie meal at EMP merits the hefty $335 price tag.
One of India's most successful and veteran restaurateurs, Rahul Akerkar, current chef-owner of Qualia, weighs the pros and cons of Humm's decision, and says, "Is EMP going meatless really of such great importance or, is it merely a publicity and marketing stunt to bounce back after being shut down for so long due to COVID? Sustainable and healthy sells. The other way to look at his decision is to say it is a ballsy move to join the growing international community of sustainable, carbon-conscious consumers in boycotting meat, poultry, and fish, and switching to a purely plant-based menu offering."
Sustainability is a movement that is slowly gaining traction, as it should and going vegan is an important aspect. "Plant-based diets reduce food emissions by up to 73 per cent depending on where you live. This reduction is not just in greenhouse gas emissions, but also in acidifying and eutrophication emissions which degrade terrestrial and aquatic ecosystems. Freshwater withdrawals also fall by a quarter," states a research conducted by Oxford University and the Swiss agricultural research institute, Agroscope. Daniel Humm will take on the mantle of leading the way as a vanguard of the movement, providing inspiration to other chefs and restaurants to follow suit. "After all, if restaurants at that rarefied level as EMP can survive serving only plant-based menus, then maybe it's time for all of us to become more conscious and start looking in that direction," adds Akerkar.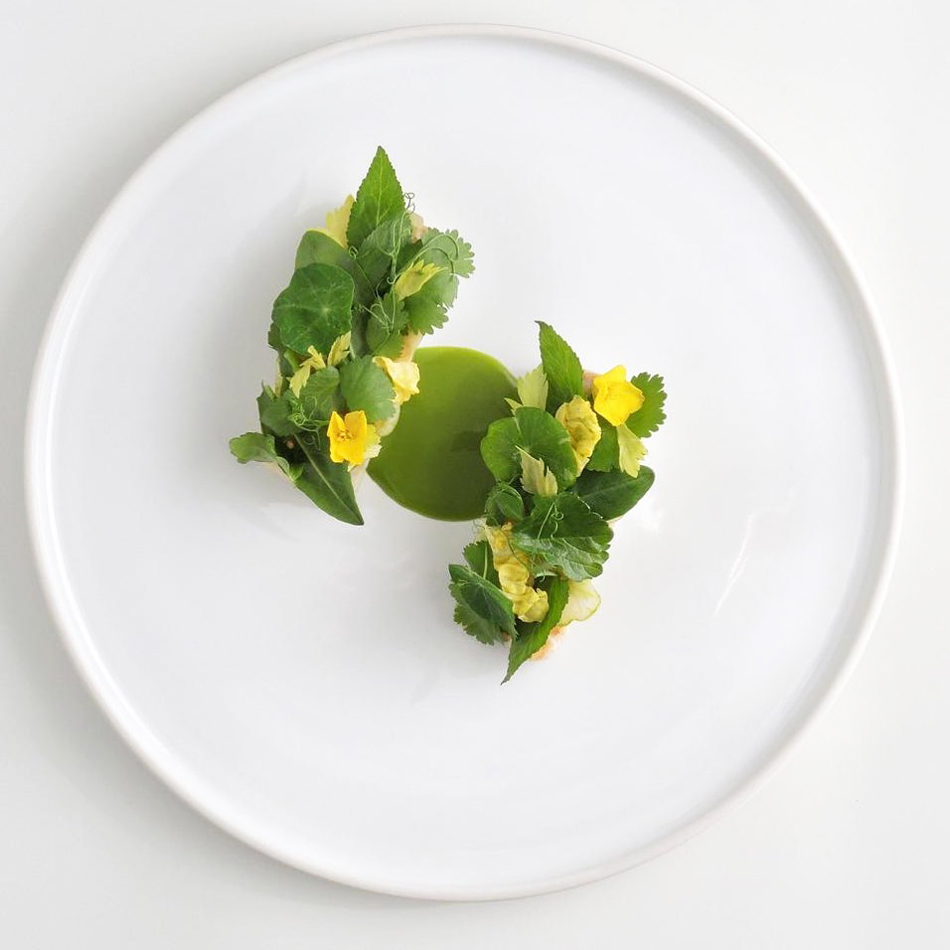 Humm has always been a proponent of locally sourced and seasonal ingredients, something more and more Indian fine-dining eateries are emulating. With such a foundation, EMP's vegan menu will be a revelation. The initial reviews of Humm's new vegan menu have been positive with dishes such as a 16-hours slow-cooked beet dish, a rice porridge with celtuce, and amaranth seed and sweet peas served with fermented almond cream and pea-miso purée. "If you care about the environment, about climate change, about sustainability, this move should be a welcome one, and it says a lot when a restaurant that's known for its meat-based dishes decides to steer away from them entirely. I think in a way it will be encouraging for the food industry here to see EMP turn into a plant-based restaurant, particularly at that price point, and still be considered one of the best," says Prateek Sadhu, chef and co-founder of Masque restaurant in Mumbai.
Veg VS non-veg
In India, for instance, where food trends tend to reach a year after they have dominated global menus, vegetarianism (if not veganism) is an integral part of the culinary tradition. 'Pure veg' restaurants are a mainstay of the restaurant ecosystem. And though veganism is in vogue, in India it is still an urban upper-middle class phenomenon. But as Karishma Sakhrani, a Mumbai-based culinary consultant, food blogger and a proponent for vegan food puts it, "Trendsetting chefs like Daniel Humm steering their restaurants towards a plant-based menu is very exciting and encouraging. It helps make vegetarianism seem cool, more acceptable (by non-vegetarians) and opens people up to new ideas of vegetarianism."
Humm, himself, took to Instagram to wish India well and thank the nation for being an influence for the new path he has taken: 'Sending my love to my beautiful friends in India and to the country that I love so much. My visits there have deeply influenced me and my path in life. Stay strong and hopefully, this will pass soon. My thoughts and prayers are with you!'. In 2018, he was in India and famously said that India changed his cooking forever, enamoured by the tandoor and vitality of Indian spices.
"People like meat. There's no two ways about it. The other concern is alienating a portion of the market, even if you logically know this is the ideal way forward," says Sadhu. He further adds that there is a mindset challenge where people are more comfortable paying a higher price for meat dishes than vegetarian ones, "Even though I would argue that it's much easier to put up an impressive plate of meat than it is vegetables." He continues, "I don't think people outside the kitchen necessarily understand or appreciate the time spent on working with vegetables and treating them as valuably as meat. I think what's key, is how you position it: that vegetables are no less worthwhile than meat when treated well."
Sustainability—a business plan
Even for restaurants that are not focused on vegetarianism, an exhaustive veggie repertoire is always a smart decision.  Karyna Bajaj, executive director, Ka Hospitality, the company which brought international restaurant brands such as Hakkasan and Yauatcha to India explains, "In a country like India, it is important to have another alternative to meat. With the recent pandemic, fear of a rising number of animal-borne diseases, increasing health issues, we also saw an increase in demand for vegetarian food and plant-based meats. At our restaurants alone, we saw an influx of orders coming in for our plant-based meat and vegetarian dishes."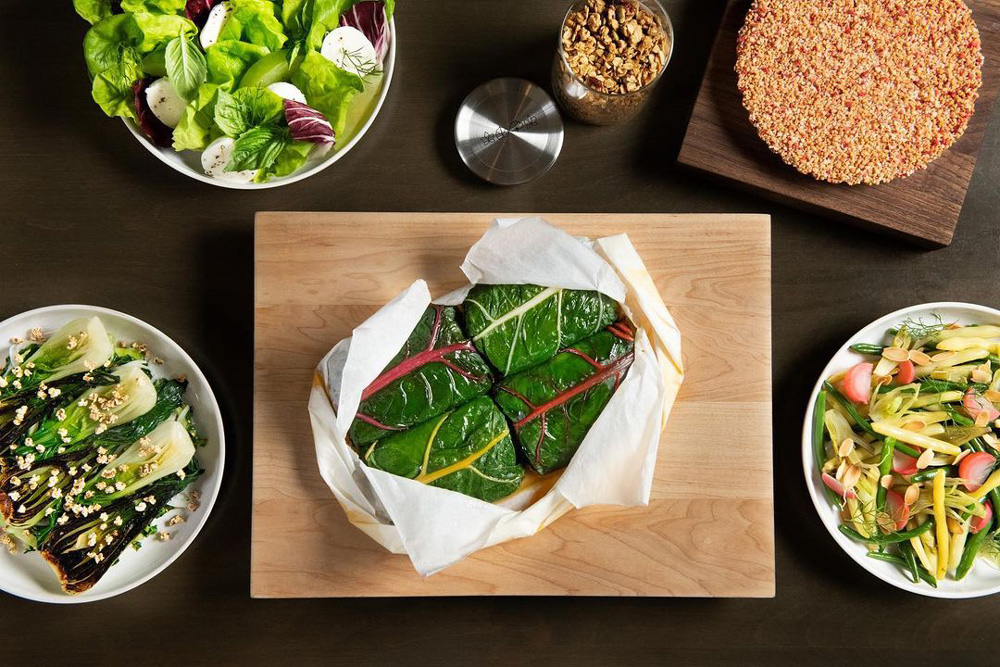 At the same time, there is more awareness about sustainability and conservation of natural resources, which for a country like India is not a priority as it struggles to keep its population fed, especially in the wake of the pandemic. "In a country of 1.4 billion people where many wonder where their next meal will come from, the reality is that we have far greater needs than sustainability," elaborates Akerkar. He further clarifies that this is not to discount the importance of sustainability in the way we eat and consume resources. "As a country, we (sadly) have more pressing needs in simply feeding our people, than to be overly concerned with doing so sustainably at the moment."
Still, Humm's move hasn't gone unnoticed here and is being appreciated. According to Sadhu, it is also the only way forward in the restaurant business, and he practices what he preaches at his restaurant by working hard on making the most of 'waste' The Masque team repurposes ingredients and sources directly from farmers and producers, forcing their menus to be seasonal. "Sustainability is still a small, but definitely a growing concern for restaurants, in metros particularly—where the problem begins in the first place. People are becoming more conscious of their waste and sourcing, and about procuring locally. It's not a trend or a buzzword anymore. And I do think, especially post-pandemic, that we will see more and more restaurants geared towards shorter, tighter menus which allow them to control both food costs and food waste," he explains.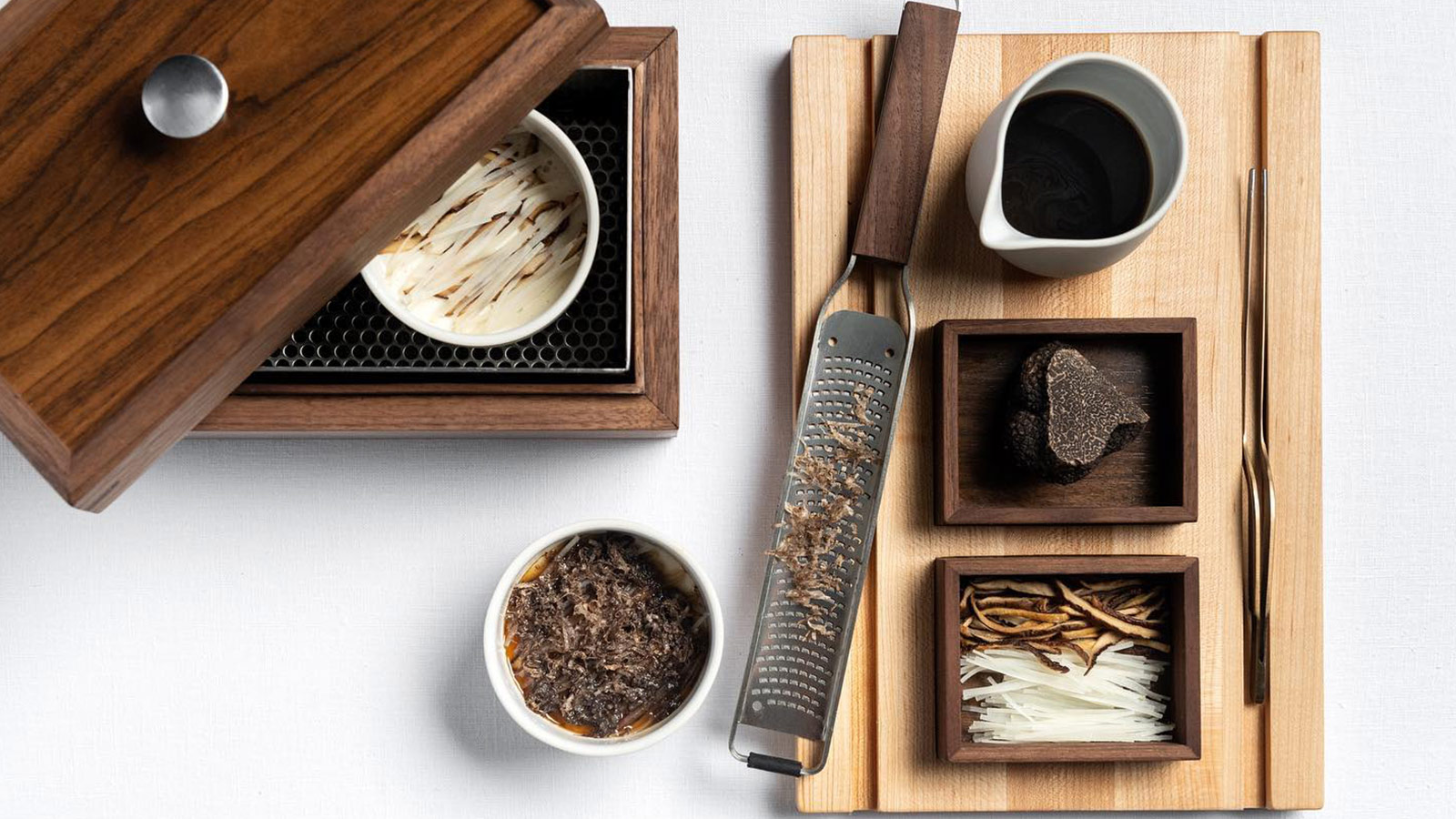 Daniel Humm's decision to make Eleven Madison Park vegan will question those who scoff at vegetarian/vegan menus. As the pragmatic Sadhu says, "I doubt we're going to see immediate change, or even see restaurants turn 100 per cent vegetarian, I do think we're going to see more plant-based dishes moving forward."
Photo: Facebook/ Daniel Humm; Eleven Madison Park
---
0
Turn On Notification