Indoor plants are basically small plants that can elevate the aesthetics of your bedroom, and make you feel good about your space. Bedroom plants, in particular, can uplift your mood and help you destress. Even studies have proven that green and fresh spaces can reduce mental fatigue to a large degree. Apart from this, indoor plants for the bedroom also purify the air and can make your bedroom a better place to rest in.
We are unknowingly exposed to various toxins and pollutants even when we are indoors, and this can lead to many diseases and infections. However, these "oxygen plants" for bedrooms can offer us a cleaner indoor environment. Don't worry if your room doesn't get far too much sunlight as these plants thrive in shaded environments as well. So let's take a look at some of the best air-purifying plants for bedroom:
1. Areca plant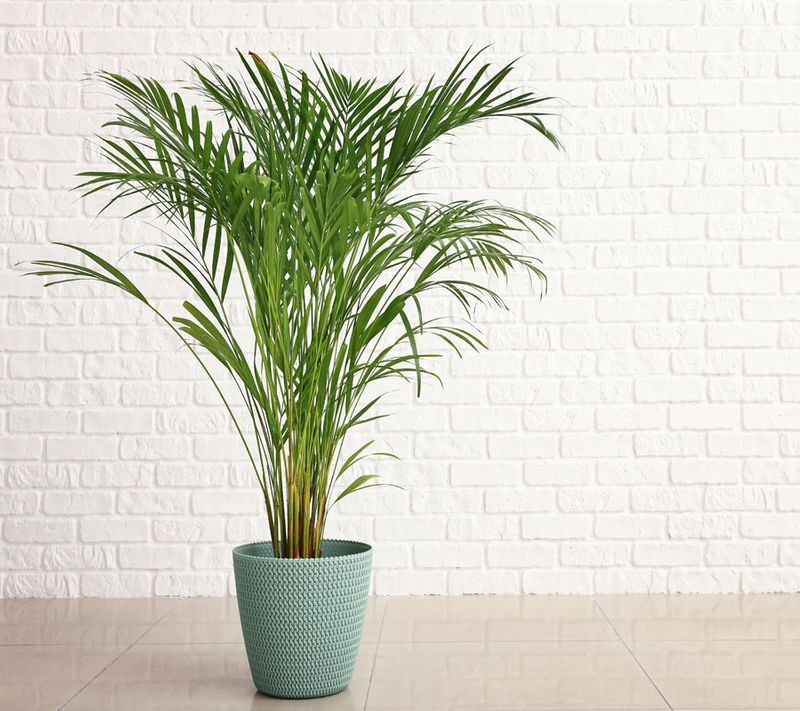 This tall plant, similar to bamboo, is one of the best plants for your bedroom. It is a popular air-purifying plant that is extremely effective in countries like India where humidity levels are high. It cleanses the air by removing acetone, toluene, and formaldehyde toxins which are generally emitted by wooden furniture, paints, varnishes, and petroleum products.
2. Bamboo plant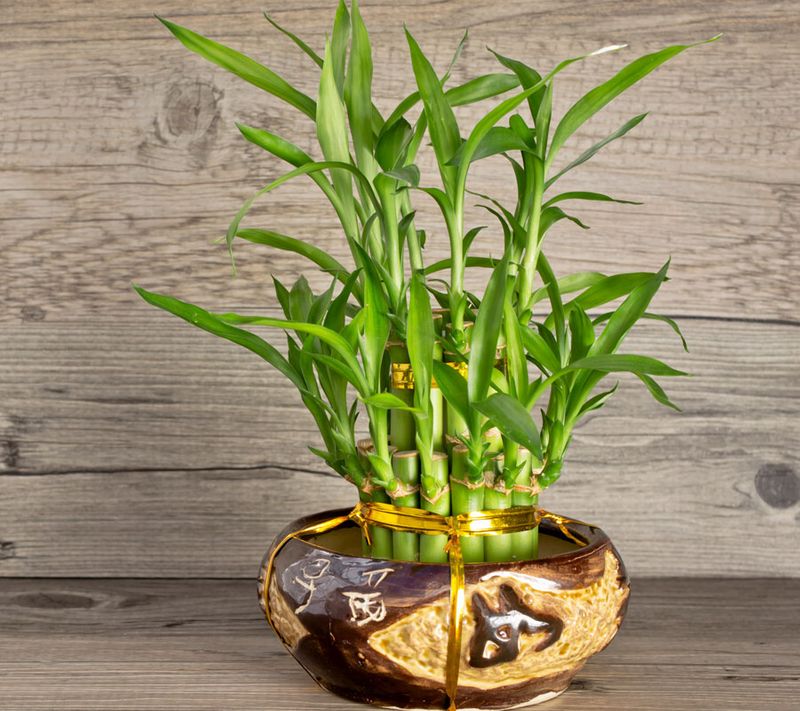 The bamboo plant is always the centre of attraction amongst all the plants to keep in the bedroom. Being a natural air purifier, it keeps the air inside your room clean. In addition to that, it is also considered a harbinger of good fortune. This plant needs minimal care—just place it in any corner of your bedroom and see the magic happen.
3. Aloe vera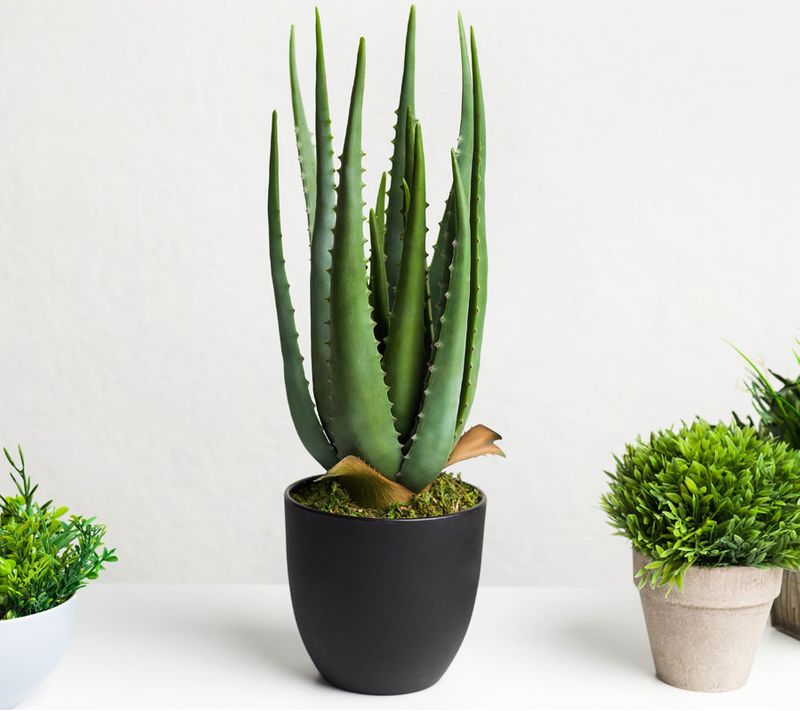 This succulent plant is a powerful air purifier, and one of the best plants for bedroom oxygen as it absorbs carbon dioxide and provides plentiful oxygen in return. It eliminates VOC's (volatile organic compounds) which are emitted by household cleaning products, furniture, and other building materials. Also known for its healing properties, it is a natural treatment for cuts, cures, and healthy and blemish-free skin.
4. Boston fern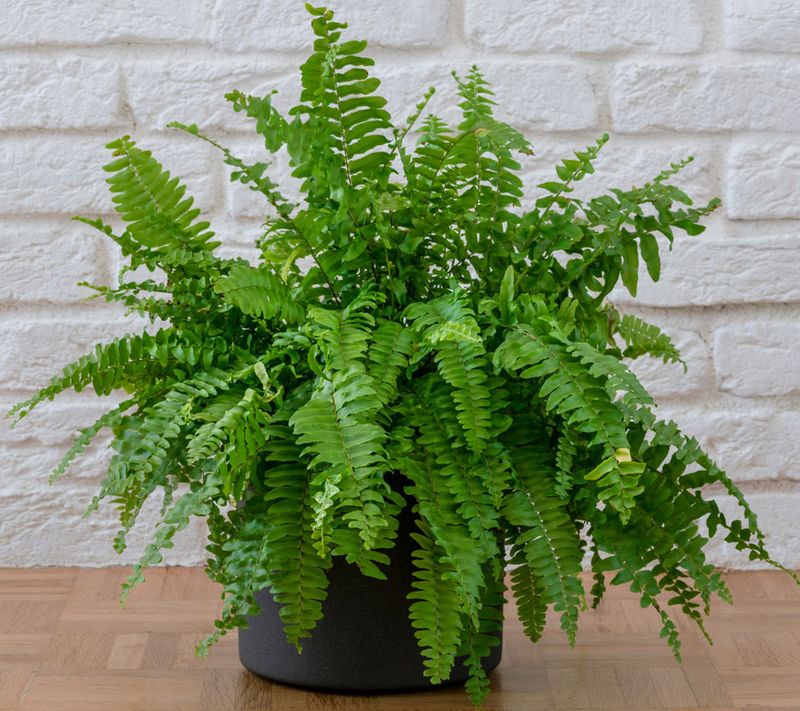 This luxurious foliage ensures better circulation of air inside the room by detoxifying harmful compounds. It also helps in restoring moisture, thus relieving dry indoor environments. This plant is a must-have for the bedroom!
5. Money plant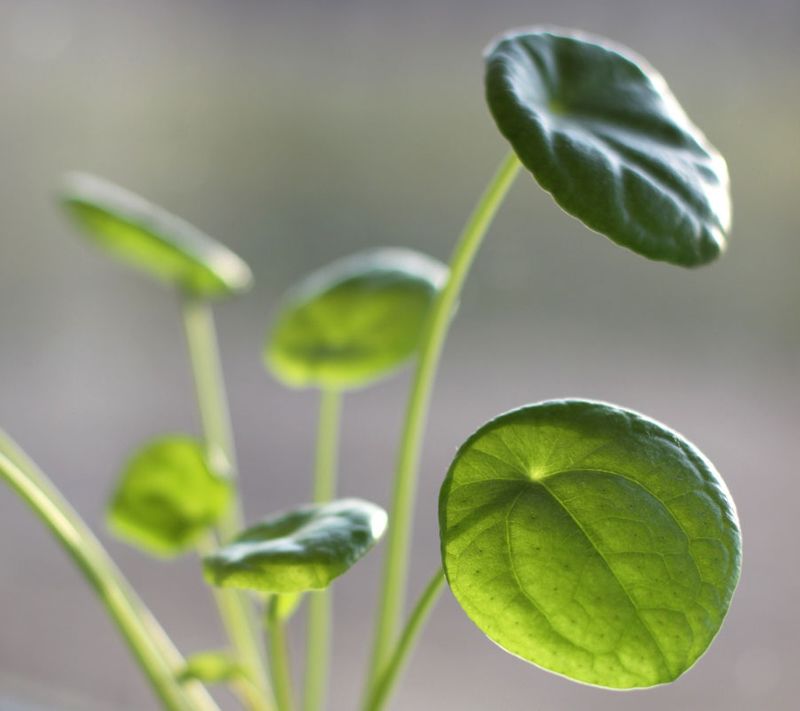 This plant has the potential to remove many air-borne pollutants like benzene, formaldehyde, and carbon monoxide from its surroundings. A confluence of health and wealth at the same time, we say!
6. Split-leaf philodendron (Monstera Deliciosa)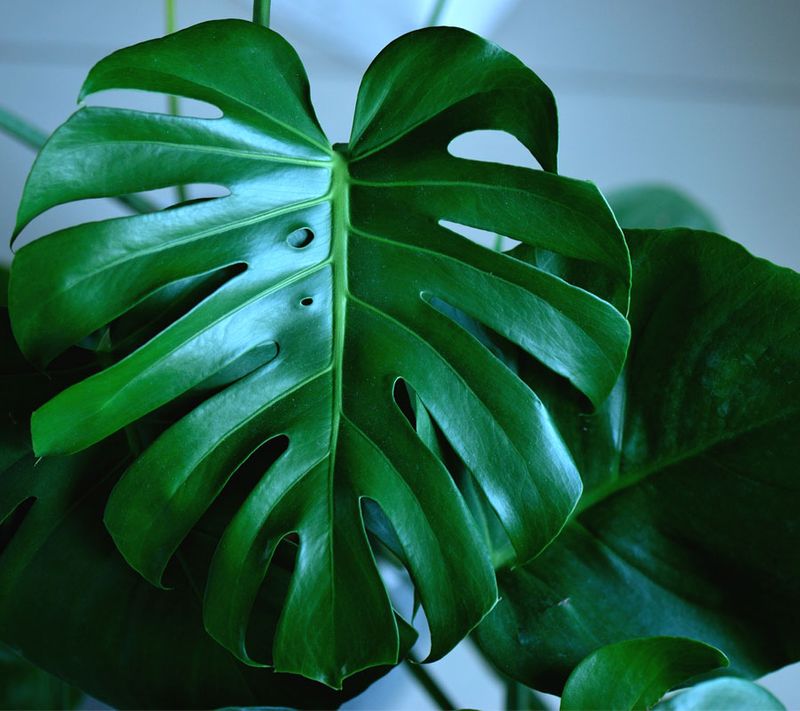 Philodendron is one of the best indoor plants for the bedroom and is well known for inducing freshness into a room. This air purifying plant comes with natural panache. Its decorative leaf structure is undoubtedly a feast for the eyes!
7.  African spear plant aka cylindrical snake plant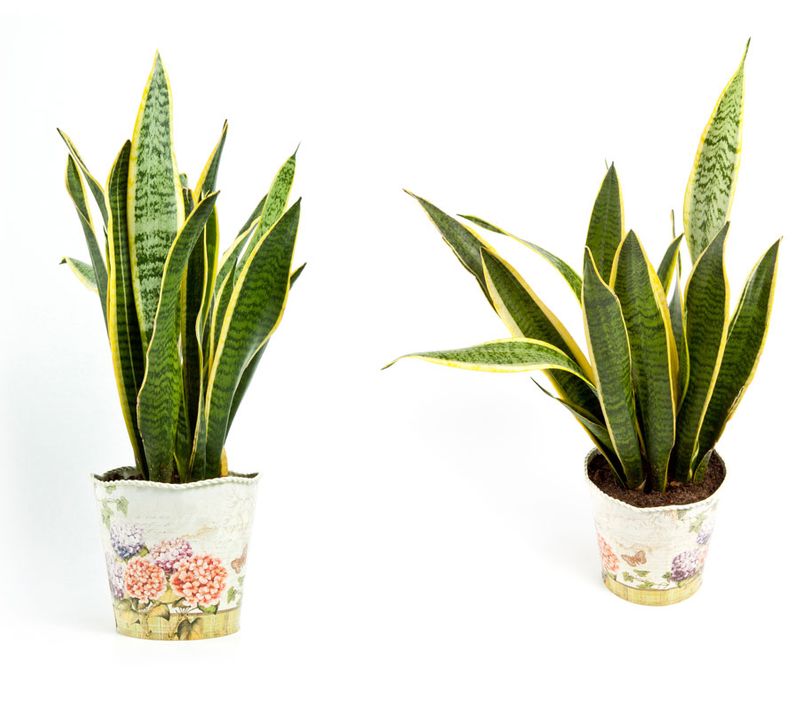 Soothe your soul with the snake plant and balance the order and chaos of the outdoors. This African succulent with sword-like leaves is a great air-purifying plant with unique looks that can enhance the look and air quality of your room in one go. 
8. Asparagus fern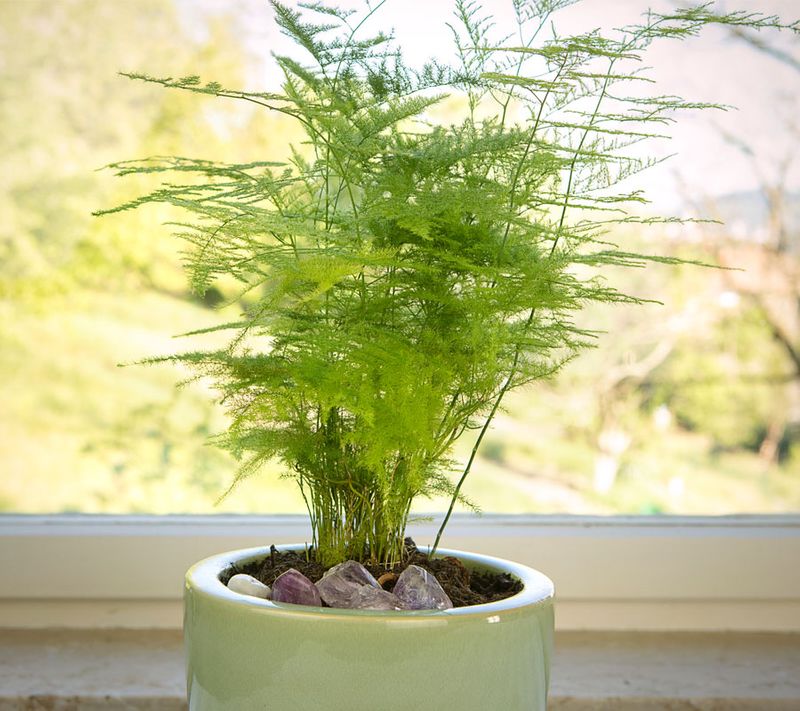 The beautiful foxtail fern reduces dust levels and pollutants in the room, thus imparting a pleasant and buoyant environment. It also increases humidity levels in the surroundings. This ornamental foliage is extensively used in flower arrangements because of its elegant green feathers.
9. Peace lily plant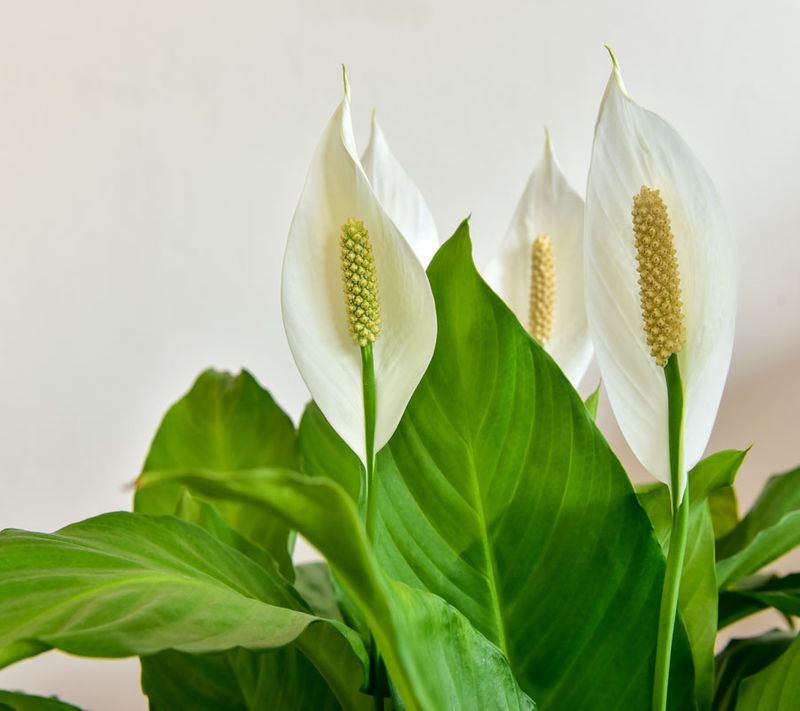 This low-maintenance house plant absorbs acetone vapours emitted by varnishes, paints, and alcohols. It prevents mildew formation and eliminates mould spores from the air. As the name suggests, the peaceful lily plant promotes peace, prosperity, and a night of restful sleep. Definitely, a perfect gift for your loved ones!
10. Rubber Plant
Liven up your bedroom with large-leaved rubber plant, and reap the benefits of clean air and a calm room. This glossy foliage absorbs airborne chemicals and reduces the concentration of formaldehyde, VOCs, and carbon monoxide. It's very efficient in creating oxygen in abundance because of its large surface area.
You can't buy happiness but surely you can buy plants that spread positivity and happiness all around. Unwind yourself reduce your cortisol levels and enhance your creativity by investing in these indoor ornamental plants with health and medicinal benefits.
---
Photo: Shutterstock