Say Hello To Neem This Monsoon
What makes neem the go-to medicinal herb for all your skin, hair, and health problems? Learn from the experts.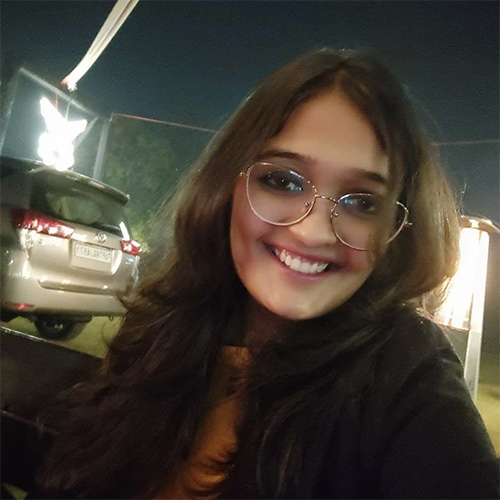 Tanvi Jain
Published On Aug 10, 2021 | Updated On Jul 26, 2022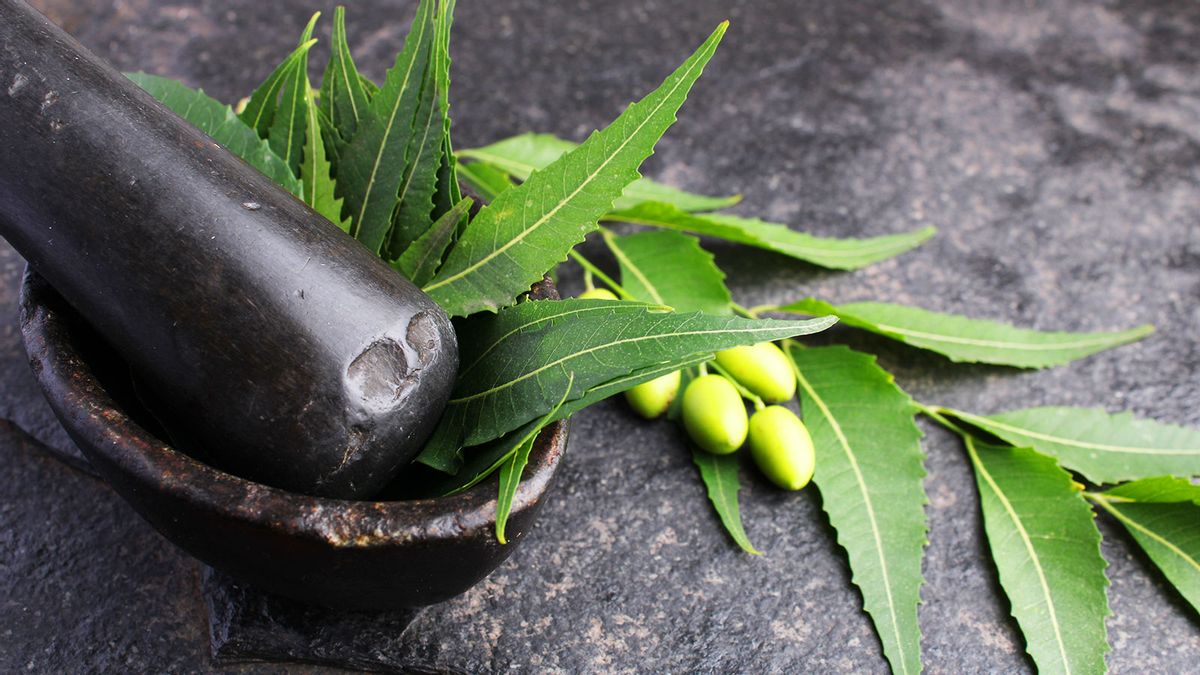 According to Dr Madhuri Agarwal, dermatologist, founder and medical director, Yavana Aesthetics Clinic, neem or Azadirachta Indica is a known wonder herb, for the immense health benefits it offers. In the monsoon, it gives protection to your skin and hair, which are prone to infections and allergies in this season. It is also used in preventative health care to achieve holistic wellbeing. It helps with digestion issues, boosts immunity, purifies blood, controls sugar, heals wounds, and keeps viral infections at bay.
Some of the many properties and benefits as highlighted by Dr Agarwal include:  
Properties of neem
Neem is antibacterial

Antifungal

Antiviral

A good antioxidant
Skin and hair benefits
Neem helps fight against acne, skin allergies, dandruff, hair fall, and hyperpigmentation.

Its anti-inflammatory properties aid in protecting from environmental damage that causes premature greying.

If used regularly it helps relieve fungal infection of the scalp that causes itching; and regulates oiliness.

The presence of vitamin C and nutrients in it, help improve skin hydration and soothe skin rashes and itching.

Its anti-bacterial properties help reduce wrinkles and fine lines, hence providing anti-ageing benefits.
She further informs that neem can either be applied in the form of oil, paste and pack, or can be consumed in the form of tablets, powder, and liquid extracts. Speaking of brands one can check out for their neem-based skin and hair products and tablets, she recommends, Juicy chemistry, Kama Ayurveda, Forest Essentials, Hairfact and Skinfact.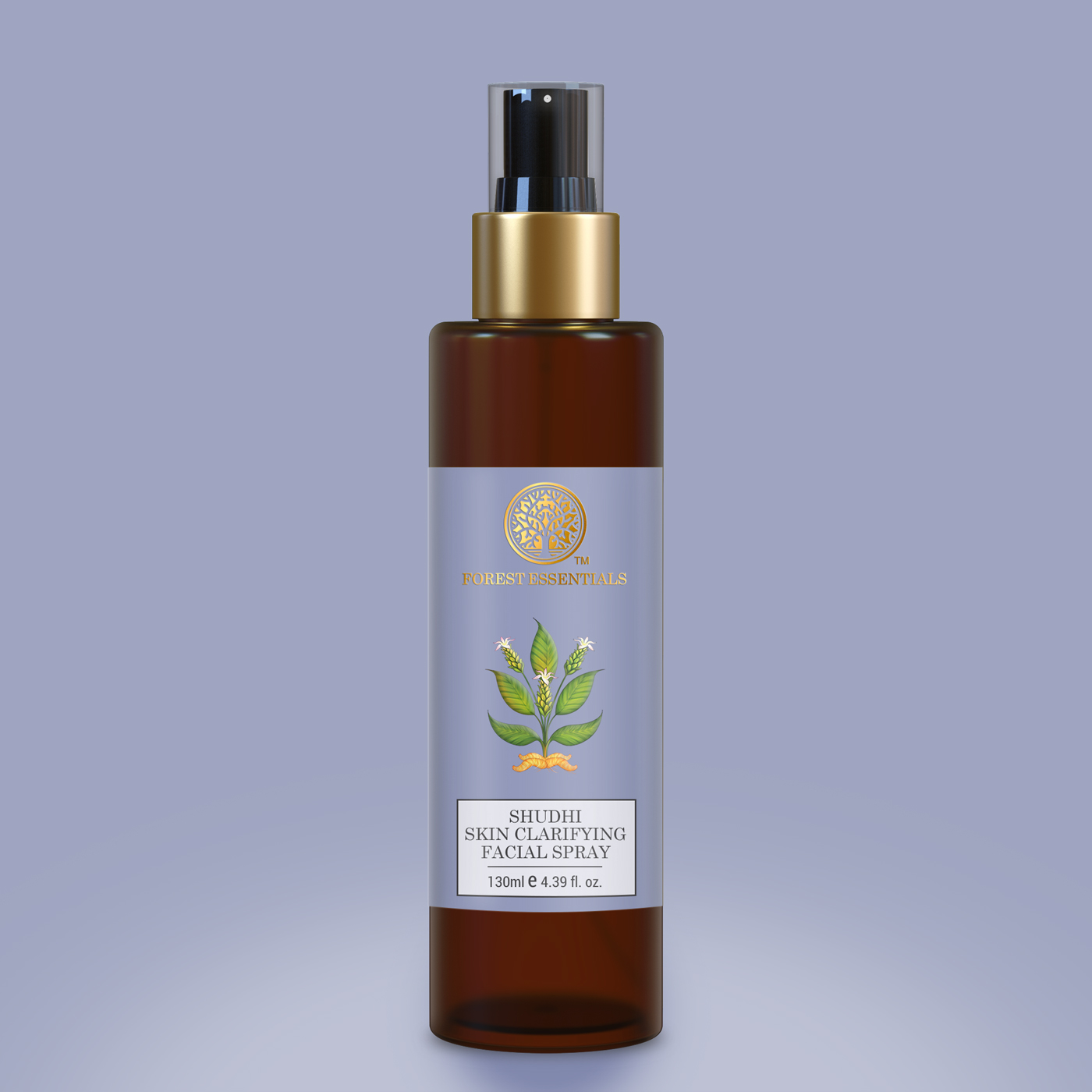 Neem products at home
If you wish to prepare a neem pack at home, Dr Agarwal has some easy steps for you:
Boil neem leaves in hot water and use it as a tonic. Consuming neem leaves helps regulate hormone levels and reduces free radical damage. This in turn helps relieve you from acne and hair fall issues.

Make a neem paste mixed with honey, orange peel, aloe vera, and rose water; and apply it on your skin or hair. Neem used as a hair pack or oil can strengthen and moisturise hair hence controlling hair fall and breakage.

Add a few drops of neem to your hair oil, and use it for your regular haircare.
Neem for oral consumption
"Neem is a highly potent plant and has many nutritional benefits derived from every part of it, be it leaves, seeds, roots, or flower," says Anupama Menon, nutritionist and holistic wellness and food coach, adding that its anti-inflammatory and antioxidant properties are good for gut health.  
Some of the gut issues neem can treat according to Menon include, constipation, bloating, acidity, and ulcers. It can also treat gum diseases and help in oral hygiene.  
Highlighting some of neem's fat burning properties, she says, "Adding neem to your daily juice quotient can improve satiety and thus reduce appetite. Its digestive properties help with smooth gut function. Both put together help in weight loss."  
She however warns that, while it is safe for consumption by adults it should be avoided by children, pregnant and breastfeeding women. Another point that she would like you to remember is that, though you can have it in its natural form such as juice from leaves, three to five times a week; but, in the form of a supplement, powder or oil, you must take it only under medical supervision.
Neem even prevents food from infestation. "Dried neem leaves if used to store grains stop insects from attacking them because of their bitter taste," Menon adds.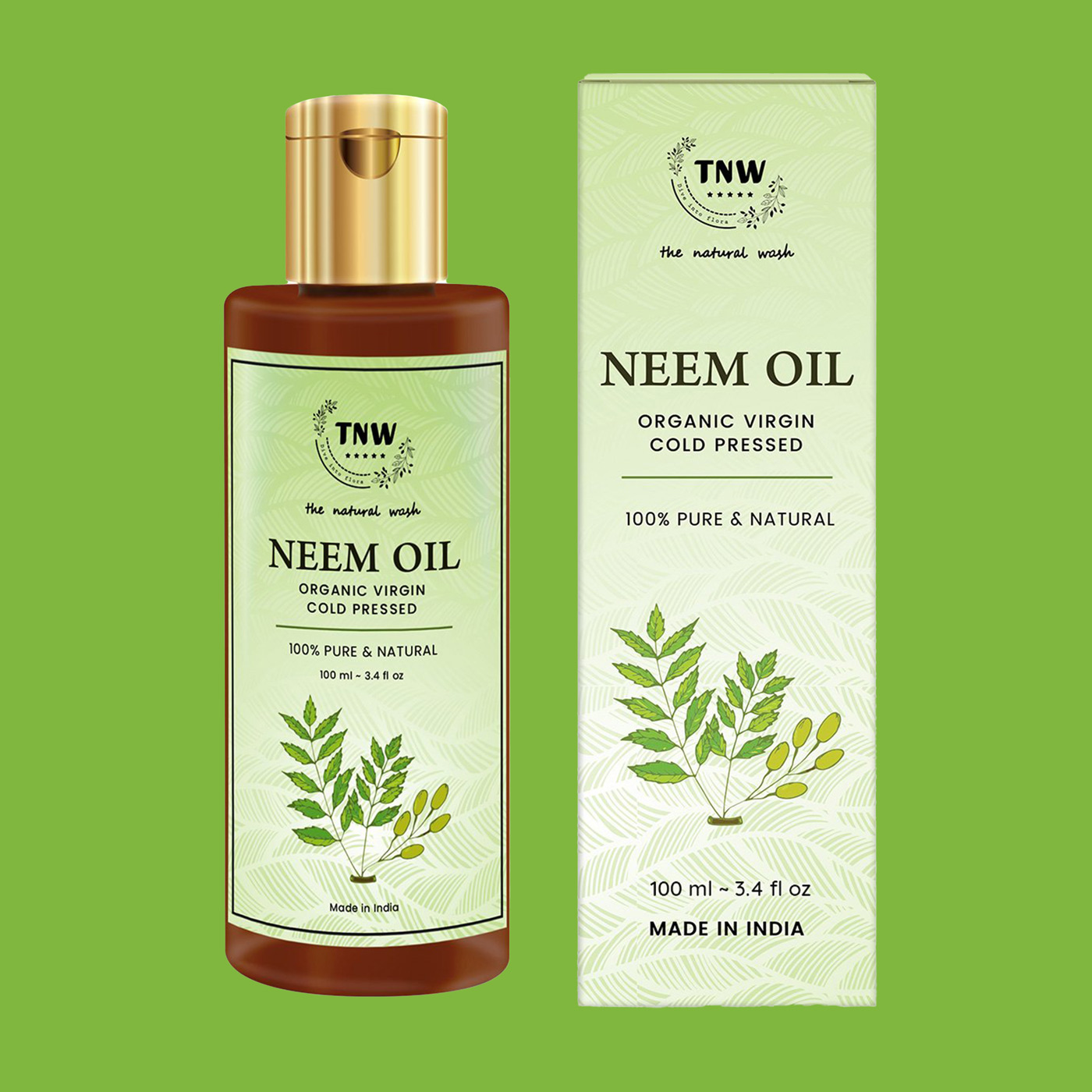 Include neem in your diet 
Some neem-based food items that you can try other than chewing it directly or drinking it in the form of juice, as per Chef Renu Dalal, daughter of chef, author, food writer and cooking show host, late Tarla Dalal, include:  
Spicy brinjal with neem leaves

Neem potato patty

Neem and French beans

Neem and ginger tea -- It helps boost immunity and is both soothing as well as therapeutic.

Neem flavoured sev

Neem bhajiya (spiced fritter)
Quick neem recipes from Dalal's kitchen
Neem and ginger tea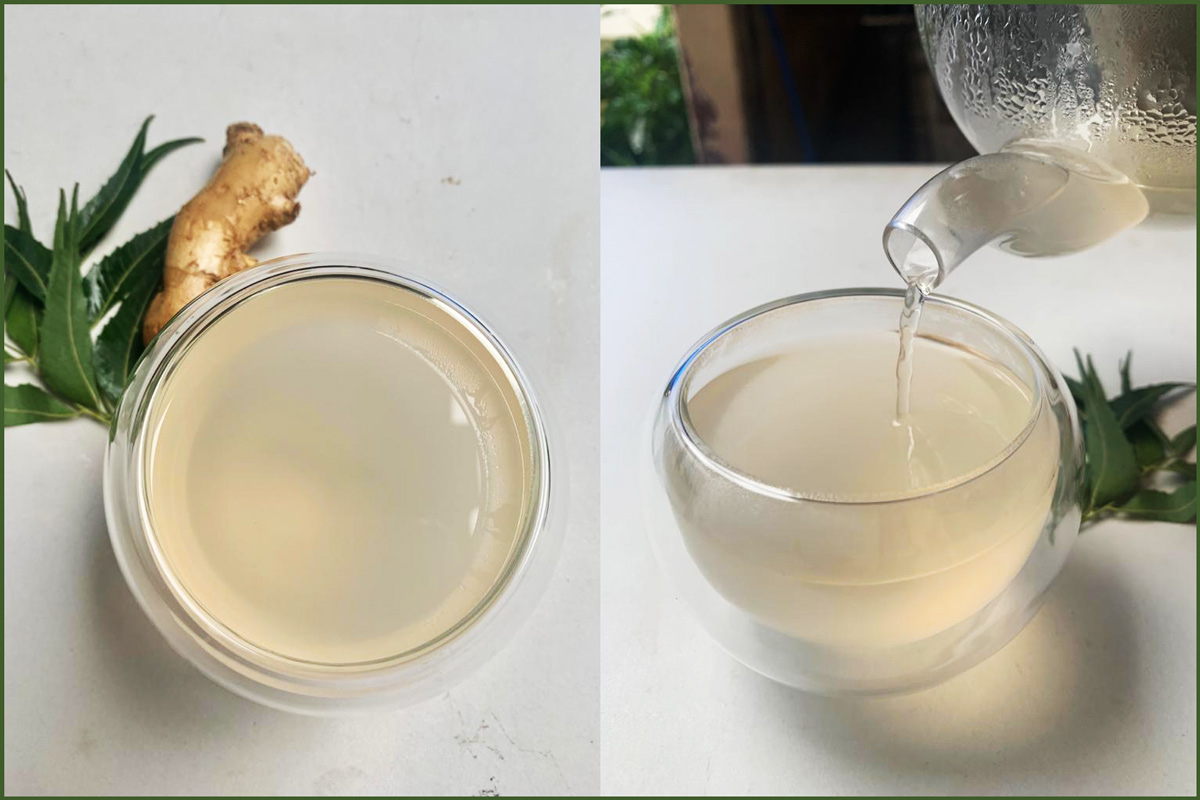 Ingredients:  
One cup water

Three to four neem leaves

Half a tablespoon lemon juice

One tablespoon chopped ginger

Honey to taste
Method:  
Boil the water with the neem leaves and ginger for two to three minutes.

Remove from the flame and add the lemon juice and honey. Stir well.

Sieve the tea and have it immediately.
French beans with neem and coconut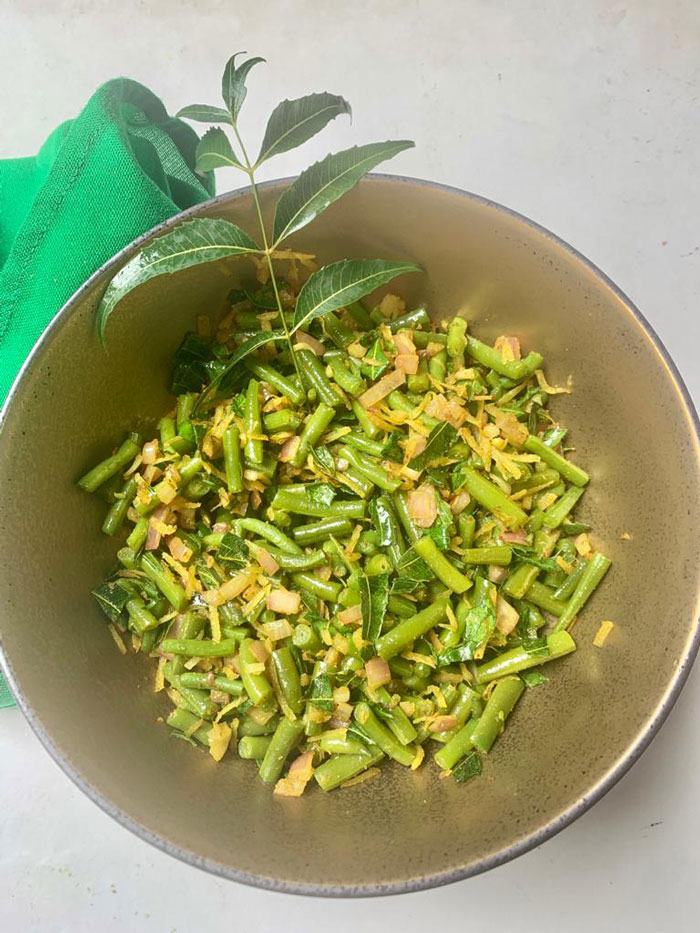 Ingredients 
1/4 cup of chopped, roasted neem leaves; and grated, roasted coconut

2 cups of boiled and chopped French beans

2 tablespoon chopped onions

1 tablespoon oil

1/2 teaspoon coriander, turmeric, and cumin powder

1/4 teaspoon of chilli powder

1/2 teaspoon lemon juice

Salt to taste
Method
In a vessel heat oil, and add onions, coriander and turmeric powder, and sauté for 30 seconds.

Add neem leaves and coconut, and sauté for another 30 seconds.

Add the French beans, lemon juice, chilli powder, salt, and cook for two minutes.

Serve hot
Photo: Shutterstock
---
0
Turn On Notification