Meet travel bloggers, Ashmi and Manan Mistry aka Traveling With A Tot, who are raising their seven-year-old daughter Zaha, away from urban lifestyle and tucked into farms, mountains and faraway beaches. And, as a result, at such a tender age, her list of adventures already includes, a 24-kilometre Raj Gundha trek from Billing, Jalori Pass in Shoja, the 10-kilometre Serolsar Lake trek, which is a snow trek, and more. The Duke's Nose trek in Lonavala was her first trek at the age of four. Away from modern parks and play areas, Zaha has already tried a bucket list of adventures such as paragliding, surfing, kayaking, and stand-up paddling.
"Travel is the best teacher, as it offers true experiential learning. Travel has made Zaha more humble, curious, creative, fearless, tolerant, adventurous, social, adaptive, open to learning new things, and more loving towards nature and wildlife; without stealing her innocence," say the parents, further adding that thanks to travel, along with their kid, they have also grown.
Born to travel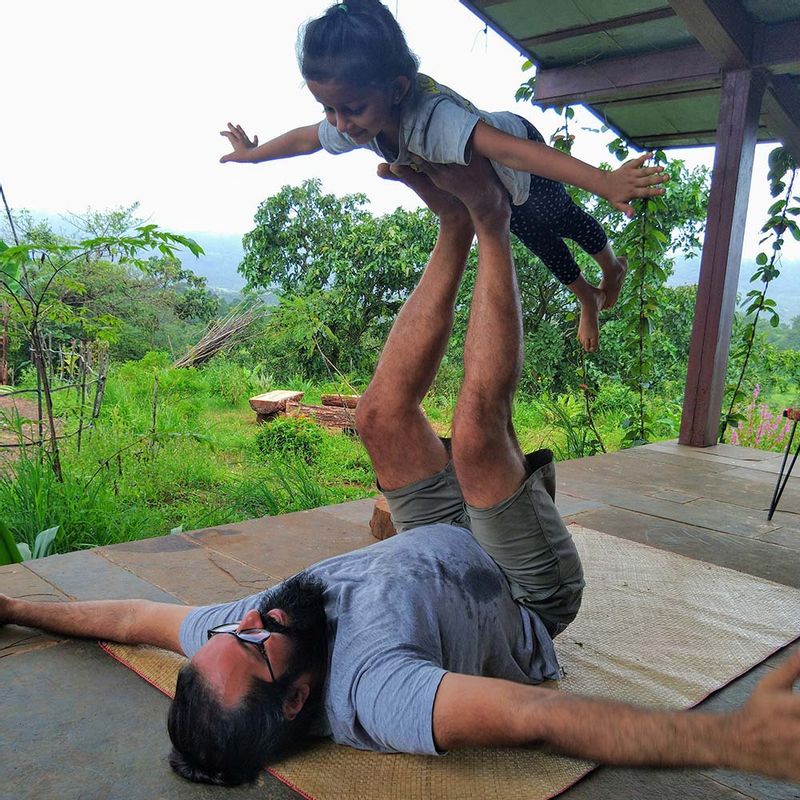 Shunning stereotypes of life post marriage and kids; this couple made sure to never give up their passion. Moreover, when Zaha was just four months old, they introduced her to the sea in Goa, at five months, she was soon aboard a red-eye flight to Bangkok followed by an overnight bus to Chumphon to take a long ferry ride to Koh Tao, and, embarked on multiple road trips lasting 12 to 15 hours. They went from Mumbai to Hampi, Mumbai to Goa, Delhi to Himachal Pradesh, and on a 15-hour long nonstop flight from Mumbai to New York.  
"All this has only made Zaha the easiest kid to travel with. She is the kind of person who gets excited on seeing the plane take off and recognises a lot of marine life," the parents add.
Opening up to fauna in Mulshi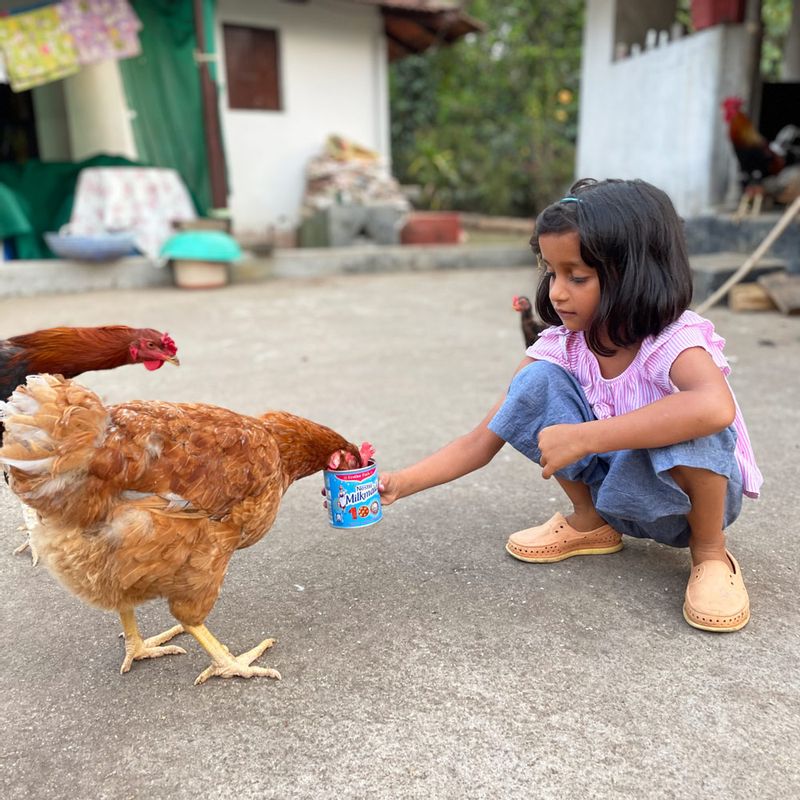 As the pandemic halted their plans to move to Bali, Indonesia, and to admit Zaha in The Green School there, they decided to take her out of Mumbai. They didn't want her to grow up in an environment full of restrictions on stepping out and playing. However, as travel was banned and no international flights were operating, they decided to take a road trip to a nearby farm in Mulshi that lies en-route Pune, from Lonavala, in Aherwadi village.
"It was a basic little eco-house and we all had chores including farming. We also witnessed the whole rice cycle because we went when the monsoon had just begun and stayed till Dussehra when we could harvest the produce. We worked in the fields with the villagers who even invited us to their homes on festivals. It was a beautiful mask-free life as we were running free and wild and getting all sorts of different experiences. In fact, Zaha's openness to wild creatures went up to the next level, so much so that she started holding frogs and crabs, in her hands, and didn't cringe even at the sight of a snake," the parents further inform.
Communal upbringing in Bir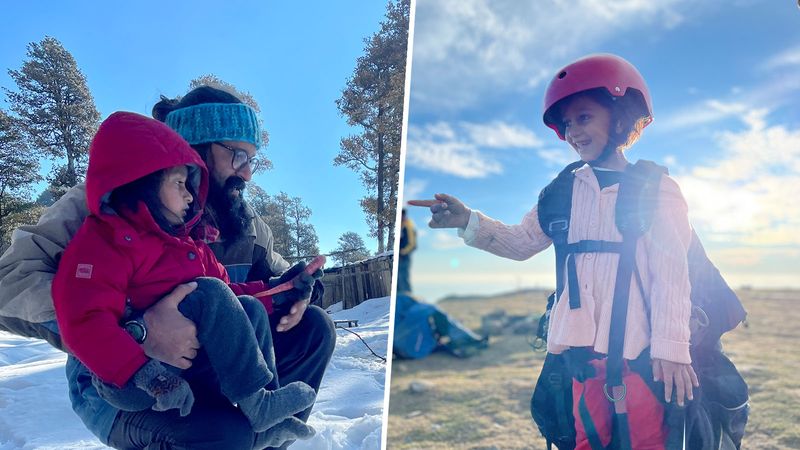 Following the success of this trip, they decided to go to Bir in Himachal Pradesh, and stayed there as locals. "We continued exploring a little bit of Himachal, which is where we paraglided, and got a chance to experience community living. We spent two months at the Deer Park Institute in Bir with about 50 people from different walks of life and realised that it truly takes a village to raise a child," say Ashmi and Manan, further adding that, Zaha was very friendly with people, and everyone had something different to offer and teach her. She learnt how to engage with people and talk to them, which boosted her confidence. She even made Christmas gifts for everyone and planned our anniversary celebrations with the help of other people. It was great to see her social skills enhance.
"Such travels have helped her learn lot of new things, including local languages, local cultural activities, skills like gardening and farming, adventure activities like paragliding, trekking, surfing, kayaking, and stand-up paddling and swimming in the rivers and the sea," they add.
Schooling on the move
Eco-conscious, slow, and light travellers, Ashmi and Manan both believe in exposing their kid to nature as much as possible, and also adhere to the no screens and no gadgets policy in her early years. They make sure to keep their environment clean while on the move by collecting plastic bottles and other non-decomposing trash in a bag, and also avoid littering and buying unnecessary edibles. This helps Zaha learn about how to keep the environment safe.
As far as her actual studies are concerned, both her parents have managed to homeschool her with the help of the study material provided by her school in Mumbai, that doesn't conduct online classes for kids her age. "On her trips so far, she has managed to make friends from different age groups ranging from as young as three months to as old as 70 years."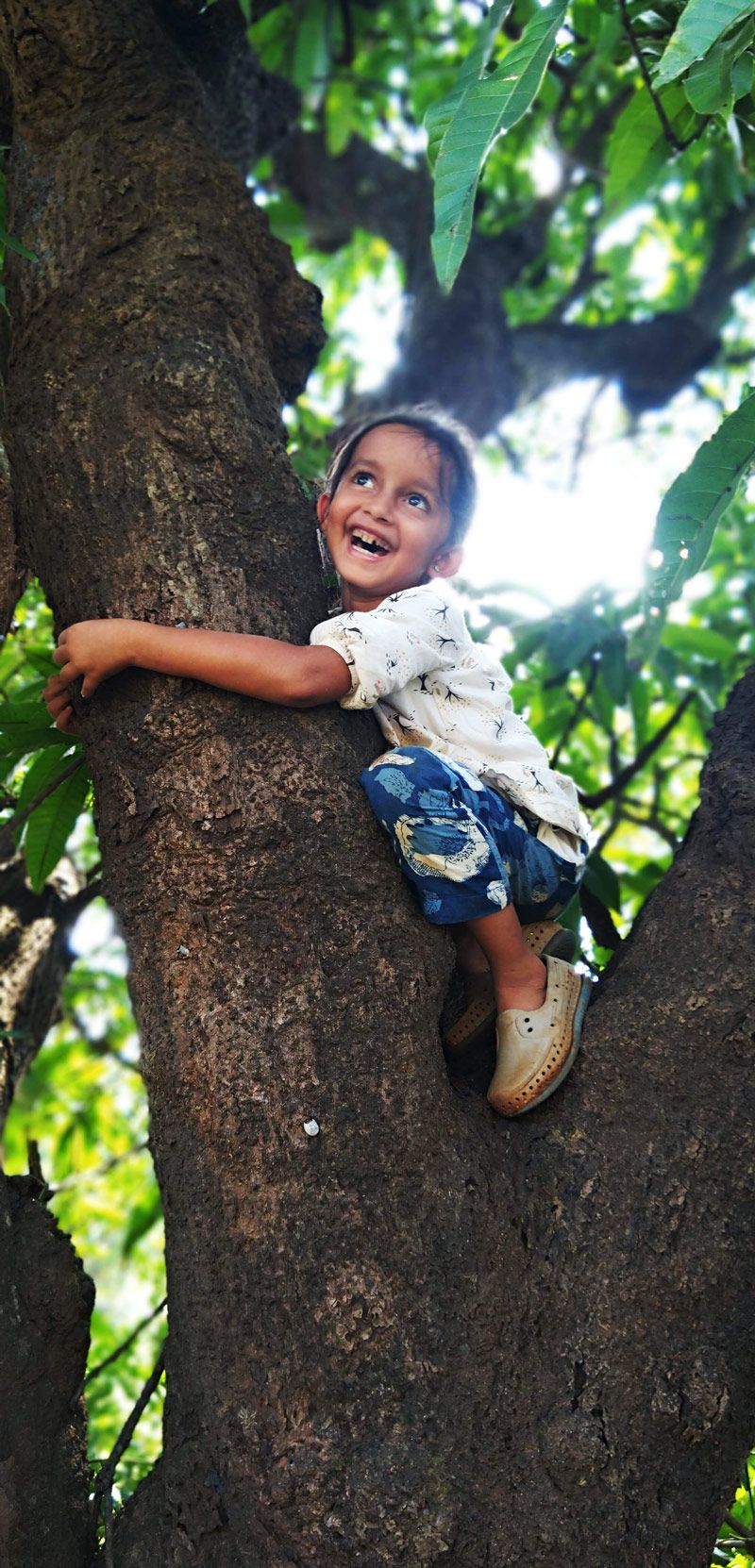 Safety measures they take 
Carry a medicine kit with essential medication.
Weather appropriate clothing such as a winter jacket, a raincoat or a tiny lifejacket for kayaking along with the right functional footwear.
Local buys as per demand, such as, a pair of warm pants in Himachal.
In the given COVID times, a mask for when visiting a crowded market or taking flights, trains, buses or a taxi.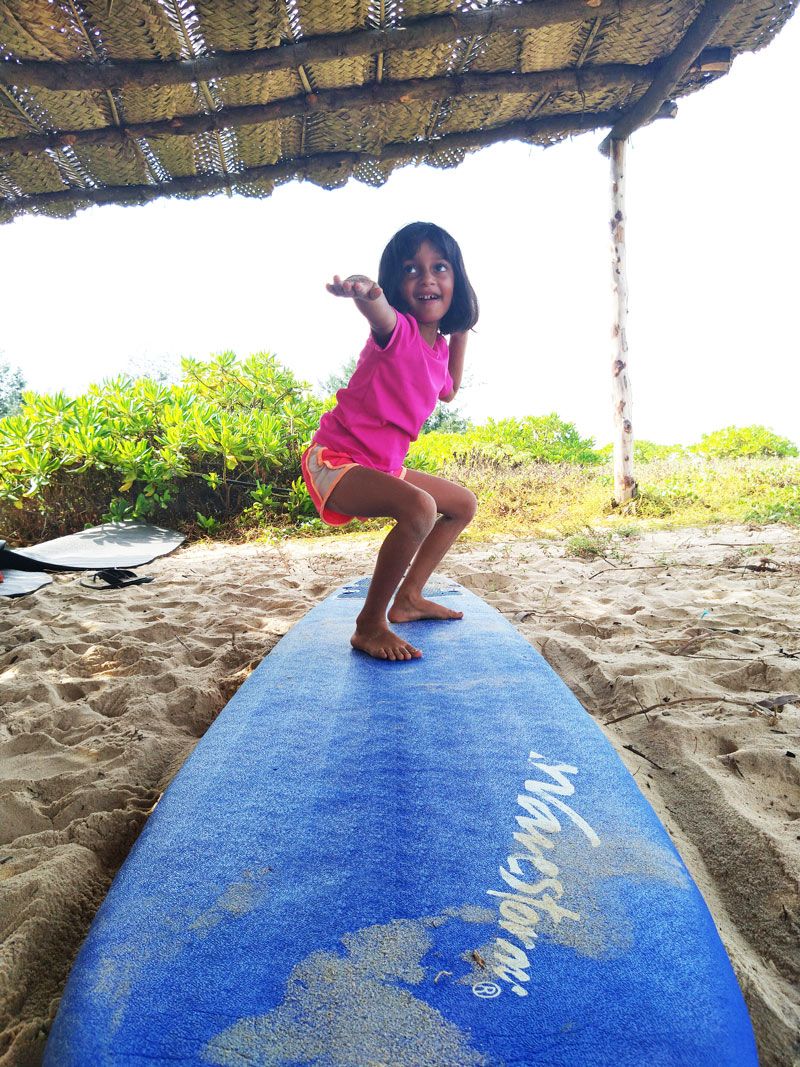 Other trips and learnings
A stay at environmental activist Raju Bharti's guest house in Tirthan valley in Himachal's Kullu district, where Zaha got to hear lots of interesting stories from the host.
A volunteer trip to the surfing ashram in Mangaluru's Mulki village where she made a lot of friends, observed and learnt the hula hoop, how to get on to a kayak, and how to stand up on a paddle board. "Although, she was a little daunted at first with surfing because she is petite, but we didn't push her too much because we wanted it to come to her naturally."
A 10-day stay in Coorg with a small family in a huge estate, which once again allowed her more animal interaction. "She would feed the hens with her own hands, without getting scared."
"All this has made her an interesting individual, and in a year's span we have seen remarkable growth in her, not just academically but also as a person who can endure different weather conditions, be it the roof tearing monsoons in Mulshi, extremely cold winters in Himachal or the scorching summers in the South; without a single complaint," Ashmi and Manan conclude.
---
Photo: Traveling.With.A.Tot