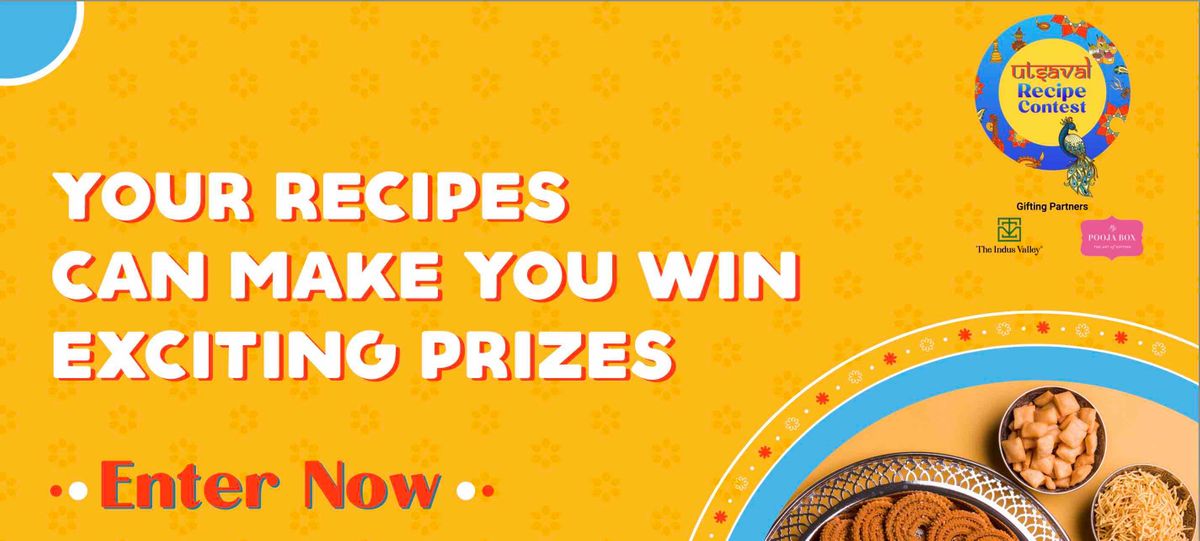 Utsaval Recipe Contest
The festive season is upon us and it's time to be merry with friends and family. What better way to celebrate than with festive special food.
Whether it is delicious desserts or scrumptious savouries, put your 'utsav' recipe to the test.
Upload your best recipes on Zee Zest to see if it makes the cut!
FAQs
Fill in all the details in the recipe upload form below to be eligible.
List all the ingredients with quantities under Ingredient List. One ingredient per field.
Mention step-by-step process of cooking under Method. One step per field.
Once your recipe is published, share it with your friends and family. Share it on your social media as well, to get more votes.
Recipe with the highest number of votes automatically gets ranked on the leaderboard.
Recipes with missing dish image, incomplete ingredients or method will be disqualified.
You can view the leaderboard here
The Utsaval Recipe Contest opens on September 20, 2022 and closes on October 20, 2022. You can upload your recipes and get votes within this time frame.
Original & complete recipe with nice pictures will be eligible for the contest. The top 40 recipes with maximum votes will be adjudged as winners. 10 winners from each week would win basis highest votes. T&C apply
Upload Your Recipe
Share your culinary creations by adding a recipe