10 Tips to Keep In Mind When Travelling With Children
Keep this checklist handy.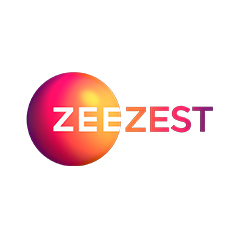 Team ZZ
Published On Feb 11, 2022 | Updated On Feb 14, 2022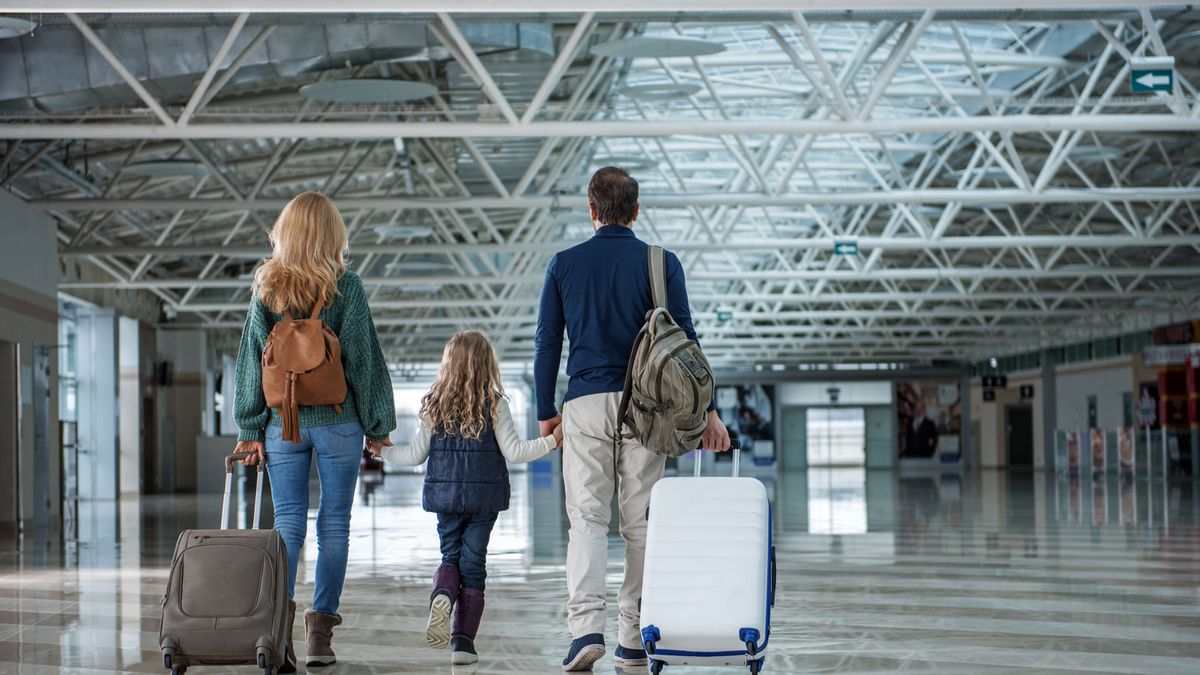 Planning a holiday with your children can be difficult, especially when it comes to deciding where to go and what to do. As challenging as this task might be, it's not impossible—even though it's rife with a variety of concerns ranging from what to pack to how to get there. However, there are a few pointers that can help you prepare and get ready for an amazing family vacation with the little ones.
1. Focus on planning 
Planning becomes mandatory when travelling with small children. And the process starts with research. You should be aware of the distance you are covering, the weather conditions along the route and at the destination, the medicines you may need, and the places you'll need to stay at to break the journey if required. The internet has obviously made things easy. Knowing your destination, pre-booking the hotel, vehicles, and other services can easily be done. While planning, ensure that you that your mode of travel is comfortable for your children.
2. Always keep a medical kit handy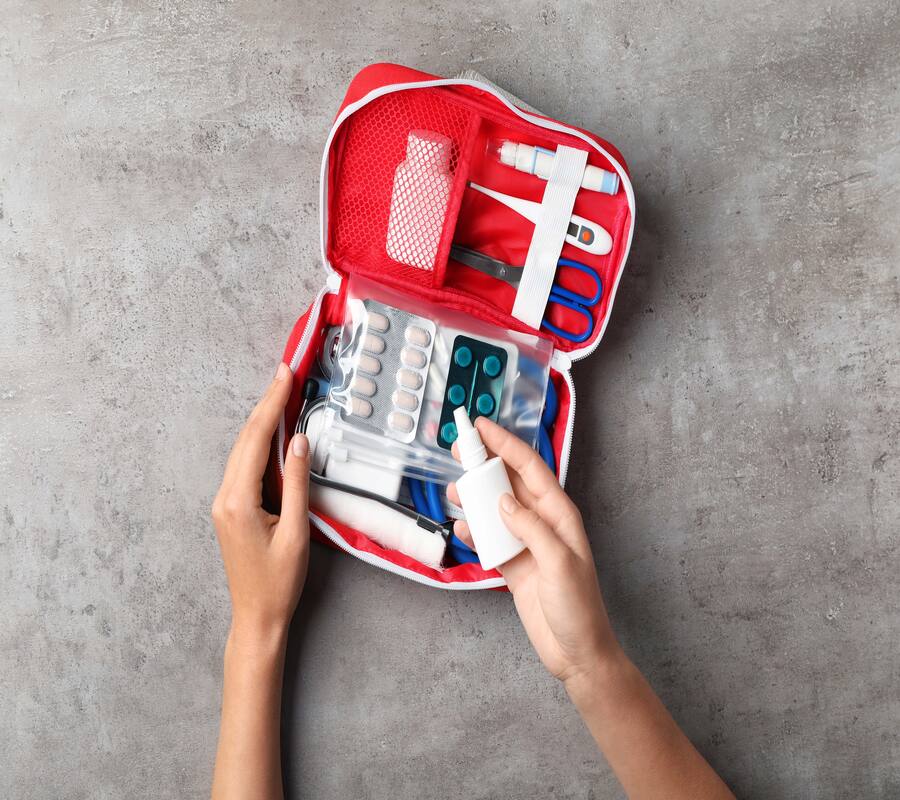 Travelling with kids means you keep have medicines for minor health issues handy. Keep in mind that it is not only kids that may need first aid treatment, but you also need to be fit on the trip—especially since you'll be taking care of your kids. Keeping all this in mind, your kit must contain an analgesic medicine like paracetamol to combat aches and fever, anti-allergic medicines, motion sickness tablets, cough medicine, diarrhea medicine, band-aids, antiseptic solution, insect repellent cream, and wound dressing items.  
3. Carry enough food and water with you 
Many adults prefer not to carry any food with them while travelling, but if you have children in tow, keeping some snacks handy is a must. As they are excited about travelling and exploring new places, the amount of food intake may increase. So, carry your purified water from home and food items too, preferably not heavy or oily. Fruits, chips, and home-cooked food would also work well. Do not forget to keep flavoured beverages.
4. Keep poly bags handy 
In case of nausea and vomiting, plastic bags can save your clothes, seats, and surroundings from turning up into a mess. Even if your kid has taken a motion sickness tablet, disposable bags are a must while travelling with kids.
5. Keep your kids active 
If you have time before boarding the plane or train or have avenues to stop the car along the way, make sure your kids stretch and run avoid to keeping them happy. The more they play while waiting, the less energy they have during travelling. Sleeping while travelling can make your and your kid's journey less hectic.
6. Keep calm 
Kids tend to do the most random things. They may fall, throw your phone or some other gadget on the ground, get their clothes dirty, throw tantrums, and pick fights. For you, as a parent, dealing with all this can get exhausting. However, keeping calm through it all can help you be less frustrated and enjoy your vacation—no matter the shenanigans of your little ones.
7. Keep your kids busy and entertained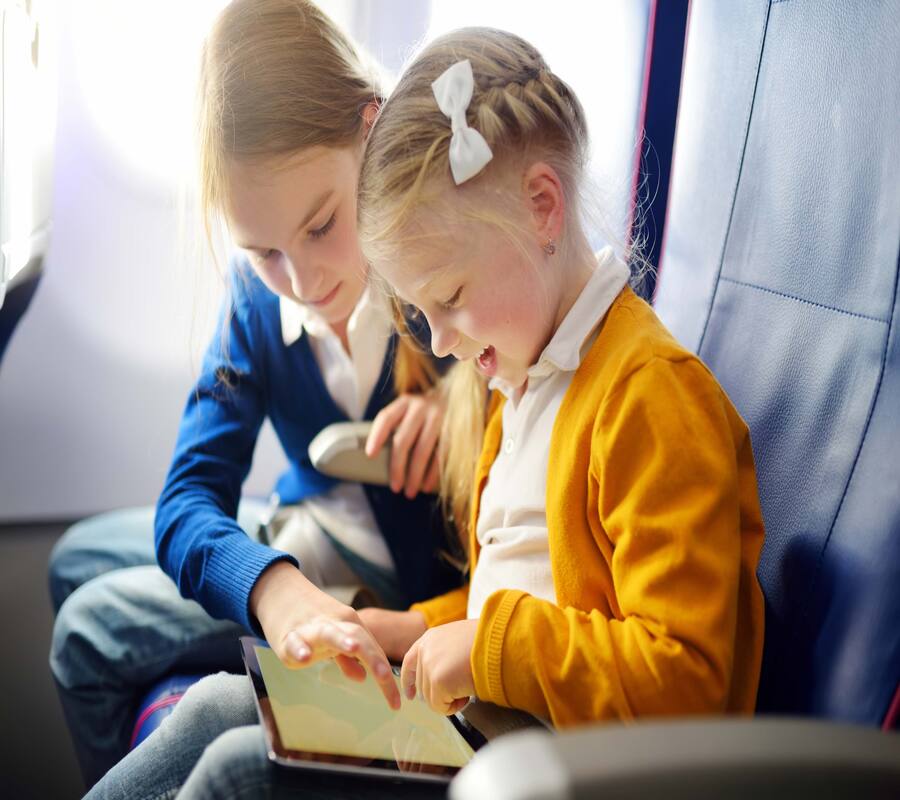 The simplest way to do this is by keeping their favourite toys, gadgets, and headphones with you. If you are travelling in your own vehicle, then feel free to pack everything that you can possibly carry without worrying about space and misplacing them. But if you are travelling by public transport, then limit your choices to things you know they will need and use.
8. Teach your kids to be responsible 
Include your children in the planning process from the beginning. Take their advice, even if just for the sake of giving them importance. Let them pack their little bags with the less important stuff. Tell them to carry those bags and teach them the various procedures at airports, stations, tolls, and even at eateries. This keeps them busy and gives them a sense of responsibility, which can make the journey far less hectic for you.
9. Make the journey exciting for them
Things tend to go well when we are hopeful about having a good time rather than harping about potential problems. Remember, travelling with kids can be an uplifting experience, not necessarily an energy-draining one, if you keep the kids involved and engaged. Start by telling them about the plan and itinerary. Tell them about things they can look forward to and share stories about the different destinations that fall en-route. This will keep them entertained and informed.
10. Pack wisely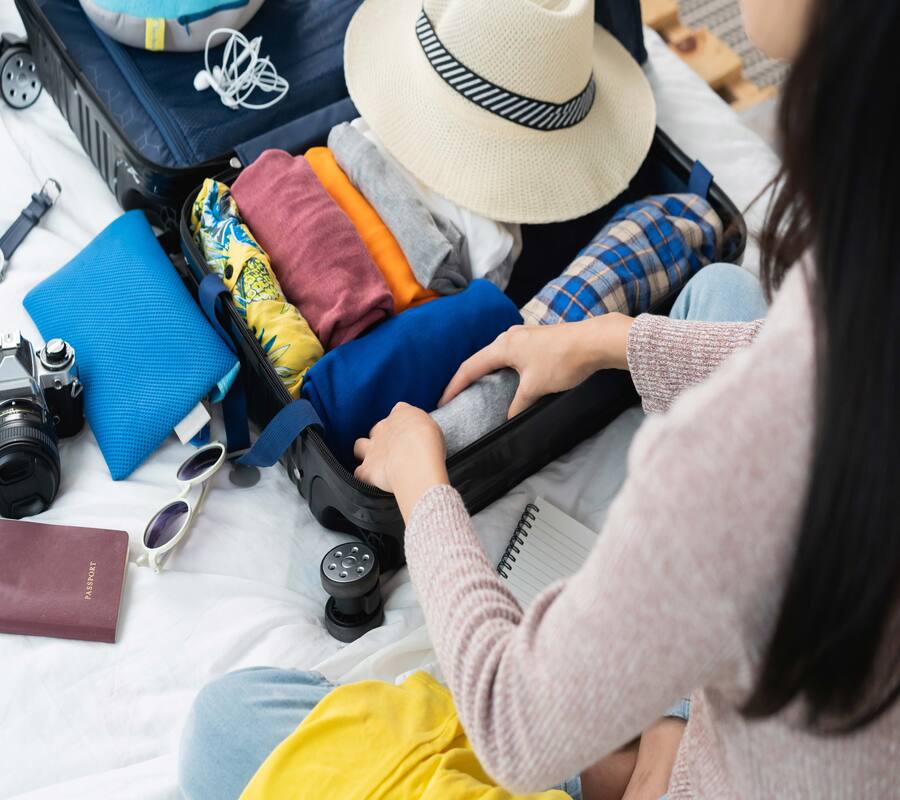 When travelling with kids remember that the number of bags should not be more than the hands holding them. Packing is a crucial component that can make your travelling stress-free, and keep it from turning into a fiasco. While you pay attention to clothes and shoes, don't forget the minor things like paper soap, hand sanitiser, toothbrush, toothpaste, hair clips, etc. Since you are travelling with kids, packing their toys, books, diapers for infants, dry milk, hot water, and other kiddie essentials is mandatory. 
Photo: Shutterstock
---
0
Turn On Notification